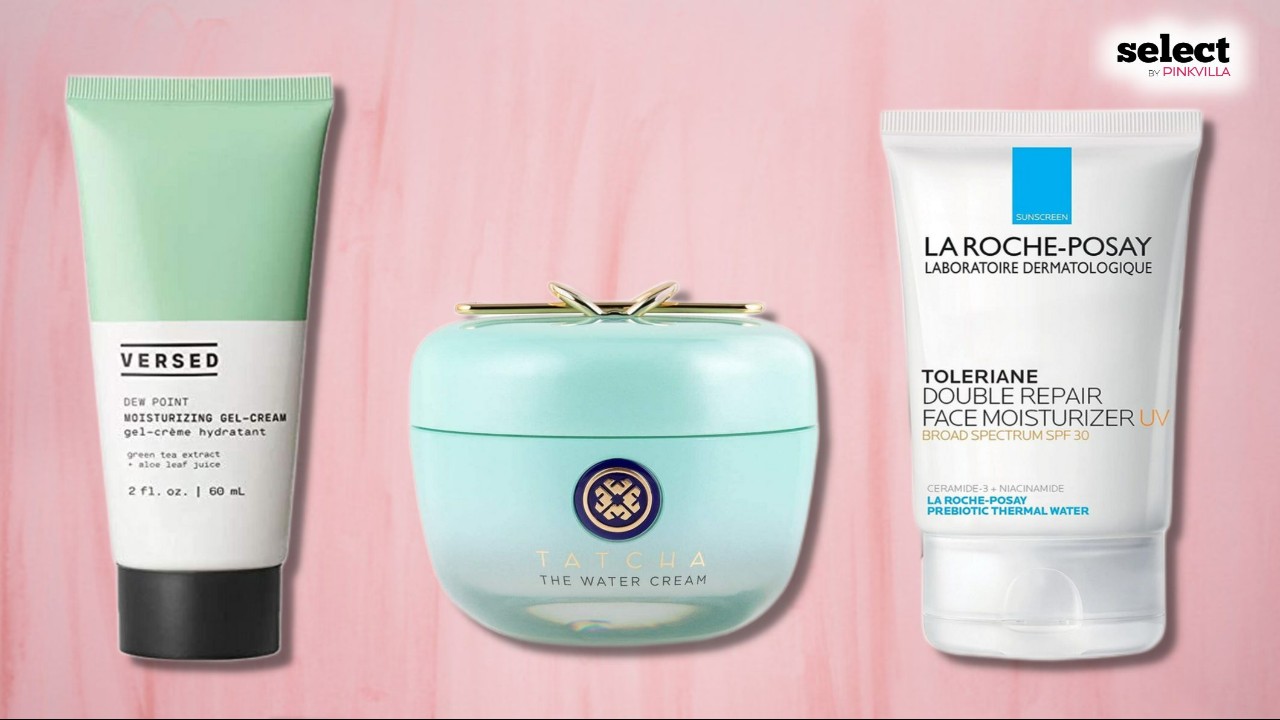 The products curated for this article are independently chosen by the
editorial team. If you make a purchase through the links mentioned below, we may receive a commission. Check out our product
research & curation process
Get your hands on the best non-comedogenic moisturizers and give your face a hydrated and refreshed look without worrying about skin irritation or triggering breakouts. Infused with skin-care hydrating agents, the non-comedogenic moisturizers retain and restore skin moisture while keeping the pores clear and unclogged.
A non-comedogenic moisturizer does not contain any ingredient that causes blocked pores. It is specifically beneficial to oily or acne-prone skin that keeps battling breakouts, rough skin texture, and uneven skin tone due to excess oil production and clogged pores. These moisturizers are made especially to prevent these skin issues. They allow the skin to absorb moisture without the risk of breakouts. They tend to have a lighter texture. Based on our observation, we have handpicked 15 of the best moisturizers that are non-comedogenic and approved by dermatologists.
Our top picks
Best for compromised skin barrier
Best for Hyperpigmentation
Best for sensitive and acne-prone skin
Best for Eczema-prone Skin
15 Best Non-comedogenic Moisturizers that Keep Your Pores from Getting Clogged
La Roche-Posay is one of the most popular brands to be recommended by dermatologists worldwide. This non-comedogenic moisturizer is powered by a high concentration of La Roche-Posay thermal water, ceramide-3, niacinamide, and glycerine that restores healthy-looking skin. It has a prebiotic action on the skin's microbiome, keeping the population of microorganisms found at the skin's surface safe and healthy. The lightweight creamy texture nourishes the skin, providing up to 48 hours of hydration and replenishing the skin's natural protective barrier. This cream doesn't contain any pore-clogging ingredients. It's infused with active ingredients like Ceramide-3 retains moisture, niacinamide restores the skin's barrier, and glycerine that hydrates the skin.
Pros
Oil-free formula
No white cast
Safe for sensitive skin
Suitable for flaky skin
No synthetic fragrances
Cons
Leaves sticky white residue behind
2
Best Lightweight
Vanicream Daily Facial Moisturizer
Formulated with soothing ingredients like hyaluronic acid and ceramides, this facial moisturizer from Vanicream is suitable for sensitive skin as it has a non-comedogenic formula that does not clog pores. The rich, lightweight lotion hydrates and locks in moisture, delivering effective moisturization day and night. The gentle formula offers a balance of hydration that gets absorbed into the skin fast, conditioning it from deep inside, reducing breakouts, and improving dryness. It is super nourishing, keeping skin moist and supple all day long without feeling sticky or messy. This is an excellent choice for sensitive or acne-prone skin.
Pros
Non-greasy
Promotes skin health
pH-balanced
Suitable for congested skin
Non-irritating
Cons
Not suitable for rosacea-prone skin
3
Best for dehydrated skin
Neutrogena Hydro Boost Hyaluronic Acid Facial Moisturizer
This weightless moisturizer utilizes the goodness of purified hyaluronic acid and Vitamin E to penetrate deep inside the skin's surface, plumping up the skin with moisture. Providing long-lasting hydration with hyaluronic acid and protecting the skin from environmental aggressors with Vitamin E, it delivers radiant, healthy-looking skin within a week of daily use. The additional benefit of the humectant glycerine quenches and soothes dry skin, pulling water from the depths of the skin to the surface and trapping the moisture for plumper and younger-looking skin.
Pros
Promotes skin hydration
Offers broad spectrum UVA/UVB protection with SPF 50
Non-greasy formula
Ideal to use under makeup
Suitable for acne-prone and oily skin
Affordable price
Suitable for dry skin types
Cons
When you sweat, it melts and enters the eyes, causing them to burn and irritate
4
Best for compromised skin barrier
TATCHA The Water Cream
This water cream from TATCHA is an award-winning non-comedogenic moisturizer that provides a nutrient-rich, balanced hydration without leaving skin sticky or greasy. Formulated with Japanese nutrients and powerful botanicals, it offers optimal hydration for pure, poreless skin. The airy texture of the Japanese Wild Rose visibly tightens pores and smoothes skin texture while the Japanese Leopard Lily helps in controlling excess sebum, clarifying skin by improving natural skin turnover.  Restore healthy-looking, youthful radiance to your skin with this moisturizer that has the added benefit of Hadasei-3, a combination of the superfoods green tea, rice, and algae. This moisturizer adds a youthful glow to sensitized skin.
Pros
Provides smooth, balanced skin
Lightweight formula
Delivers deep hydration
Suitable for irritated skin
Suitable for sensitive, acne-prone skin
5
Best for reactive skin
Versed Dew Point Gel Moisturizer
This daily moisturizer from Versed has a cooling, jelly-like texture that instantly hydrates and refreshes skin. Ideal for dry skin, it is made of sodium hyaluronate, aloe leaf juice, and green tea extracts that do not cause any irritation or trigger acne breakouts. The sodium hyaluronate draws in moisture, aloe leaf juice hydrates while the antioxidant properties of green tea extracts soothe inflammation and fight free radicals. The non-comedogenic formula makes it suitable for oily, acne-prone skin as the moisturizer does not clog pores, giving you a blemish-free, smooth complexion.
Pros
Retains moisture
Fast-absorbing
Non-greasy
Promotes healthy, vibrant-looking skin
Anti-acne ingredients
Cons
Not suitable for sensitive skin
6
Best for Hyperpigmentation
Eight Saints Cloud Whip Vitamin C Face Moisturizer Day Cream
A face moisturizer day cream by Eight Saints that has Vitamin C as its key ingredient to hydrate, brighten, and protect skin. It is packed with skin-loving ingredients like MSM, Vitamin B5, and borage oil that works together with Vitamin C to block free radicals, fade sun spots, and prevent discoloration while locking in moisture. Suitable for all skin types, it gets easily absorbed into the skin, delivering dewy hydration and firmer skin without clogging the pores.
Pros
Lightens dark spots
Protects collagen
Hydrates skin
Has anti-aging properties
Provides maximum antioxidant protection
7
Best for Skin Radiance
Honest Beauty Everyday Radiance +C Moisturizer
Combining some powerhouse ingredients like hyaluronic acid, niacinamide, Vitamin C, and pearl, Honest Beauty's non-comedogenic moisturizer instantly boosts radiance and quenches skin, providing moisture for up to 24 hours. The lightweight formula offers the goodness of niacinamide that evens skin tone, hyaluronic acid that deeply hydrates, and a combination of Vitamin C with pearl to provide your skin with glowing radiance. Pearl extract is rich in nutrients that are necessary for healthy, youthful skin.
Pros
Non-greasy
Super lightweight formula
Ultra-hydrating
Does not leave behind any residue
Leaves skin feeling smooth and hydrated
8
Best for inflamed skin
Etude House Soonjung Hydro Barrier Cream
Containing ingredients beneficial for sensitive skin, Etude House's moisturizing cream works to reduce dryness and weakening of skin barrier. Infused with panthenol and madecassoside, it protects the skin barrier, helps in maintaining hydration, and improves damaged skin. The soothing cream helps your skin maintain a low pH level. This oil-free non-comedogenic moisturizer not only hydrates the skin but also soothes and calms any irritation or redness. It does not suffocate the skin, leaving the pores open and clear, and the complexion super glowy.
Pros
Hypoallergenic
Dermatologically-tested
Non-irritating
Safe for sensitive skin
Does not leave skin oily
9
Best for sensitive and acne-prone skin
Ursa Major Hydrating Daily Moisturizer
A gel moisturizer from Ursa Major that feels weightless on the skin and sinks right in, delivering ultra-soothing hydration and making skin feel tighter and smoother. The serum-like formula is made with soothing aloe extracts, hydrating kendi oil, toning birch sap, and rejuvenating carrot seed oil that delivers clearer, firmer, and healthier skin. Without leaving any oily residue, this non-comedogenic moisturizer can be used daily as a base layer for sunscreen or on its own to reap its nourishing benefits.
Pros
Lightweight
Serum-like formula
Made with natural plant-derived ingredients
Suitable for all skin types
Nourishing lotion that gets absorbed quickly
10
Best for Eczema-prone Skin
Physiogel Daily Moisture Therapy Face Cream
Specifically crafted for dry and sensitive skin suffering from eczema, this face cream is made with ceramide and squalene to provide a soothing and calming effect. Ceramide helps in strengthening the skin's natural moisture barrier and squalene controls the production of sebum while delivering anti-irritation and anti-inflammation properties. It has been clinically proven to provide hydration for up to 72 hours. This moisturizer is also powered to restore the skin's lipids, offering protection against recurring dryness without clogging or blocking the pores.
Pros
Reduces the appearance of redness and skin irritation
Repairs skin's natural barrier
Restores skin's hydration
Hypoallergenic
Formulated with pure and gentle ingredients
11
REN Clean Skincare – Evercalm™ Overnight Recovery Balm
With a claim of using clean skincare ingredients, REN's non-comedogenic moisturizer has been clinically proven to repair the skin barrier, protecting it from external environmental stressors. Formulated with enzymatically-activated oils, jojoba, sunflower oil complex, and beta-glucan, this overnight face balm penetrates deep into the skin and works its magic, slowly repairing and reinforcing the skin barrier. The properties of beta-glucan alleviate visible signs of sensitivity, making this balm ideal for eczema-prone skin. Soothe and strengthen sensitive skin with this repairing in-sleep balm.
Pros
Repairs dry and damaged skin
Microbiome-friendly
Safe for sensitive and eczema-prone skin
Calms and soothes skin irritation and redness
Provides intense skin nourishment
12
Eight Saints Daydreamer Smoothing Anti-Aging Face Moisturizer
Any skincare product that has hyaluronic acid in it is bound to be extremely beneficial for our skin. And this oil-free non-comedogenic moisturizer from Eight Saints is no different. It blends a variety of organic oils and botanicals with the powerful hyaluronic acid, offering an intense moisture-binding ability. The presence of organic shea butter locks in hydration in the same way as our skin's sebaceous glands do while jojoba oil increases microcirculation and soothes irritation. Vitamin E prevents premature aging by neutralizing free radicals while cocoa seed butter forms a protective barrier on the skin's surface, preventing moisture loss. These deeply hydrating agents ensure a balanced moisture level of your skin, even in extreme weather conditions.
Pros
Hyaluronic acid keeps skin plump and super-hydrated
Provides moisture for up to 24 hours
Oil-free
Fast-absorbing
Soothing organic formula
Cons
Not good to wear under makeup
13
MDSolarSciences Daily Perfecting Moisturizer
This 2-in-1 face moisturizer cum sunscreen hydrates and perfects the skin and at the same time, delivers broad-spectrum protection. It gives your skin its daily dose of hydration, UV protection, antioxidants, and anti-aging properties. Enriched with powerful antioxidants caffeine, niacinamide, hyaluronic acid, and nourishing peptides, it helps reduce the appearance of wrinkles and fine lines, protects from harmful effects of UV rays, and restores skin's radiance. The lightweight formula blends an array of moisturizers and humectants to keep skin hydrated and safe from environmental damage.
Pros
Dermatologist-approved
Lightweight skin-perfecting lotion
Infused with broad spectrum SPF 30
Promotes even skin tone
Non-greasy
14
TrustyRushin Oil-Free Acne Moisturizer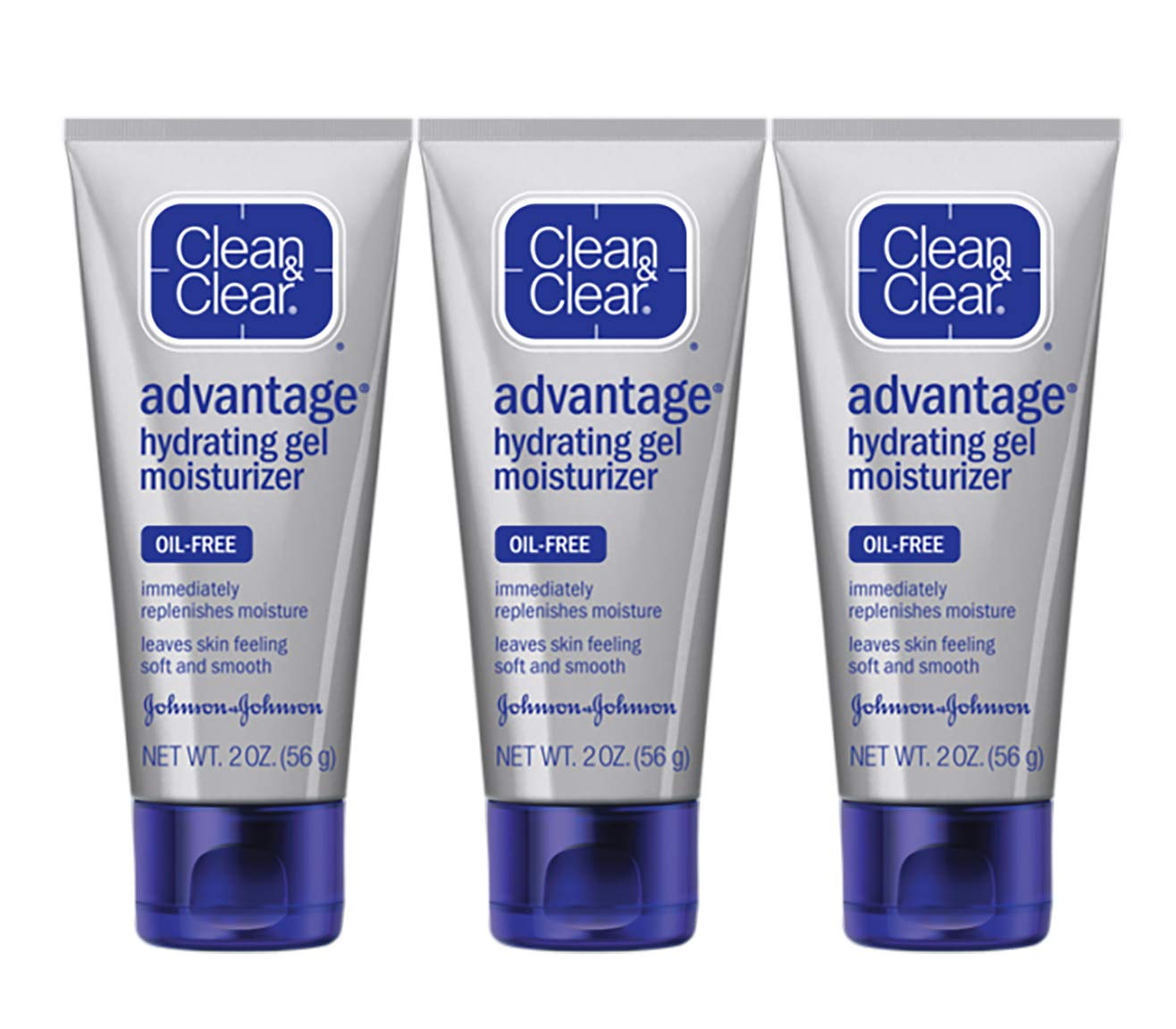 The clean and clear hydrating face moisturizer from TrustyRushin is specifically designed to provide hydration to acne-prone skin. This oil-free non-comedogenic moisturizer has a lightweight texture that leaves skin silky-smooth and radiant. It does not leave behind any greasy or pore-clogging residue, preventing breakouts and ensuring a healthy moisture level. The deeply moisturizing face gel offers gentle hydration, preventing the skin from drying out, and retaining moisture all day long. Incorporate this face moisturizer into your skincare regimen and replenish the skin's natural moisture.
Pros
Oil-free moisturizer
Lightweight formula
Non-greasy
Long-lasting hydration
Perfect for acne relief
Cons
Does not moisturize enough
15
Retrograde Hydra–Face Moisturizer
Retrograde's face moisturizer is power-packed with hyaluronic acid that locks in moisture and provides nonstop hydration for up to 24 hours. The lightweight water gel formula quenches parched and dry skin, leaving it smooth, supple, and moist. Made for all skin types, it is non-sticky and non-greasy. Minimize the appearance of wrinkles, fine lines, and dark spots with the help of prebiotic thermal water, ceramide, and hyaluronic acid. Beeswax, rich in Vitamin A, rehydrates and reconstructs damaged skin cells while Vitamins C and E protect the skin from free radicals, UV damage, and pollutants. Rejuvenate your dry skin with a boost of hydration, brightening, soothing, and firming the skin.
Pros
Oil-free
Lightweight
Fast-absorbing
Can be worn seamlessly under makeup
Suitable for all skin types
Cons
Leaves a sticky residue behind
How to Choose the Best Non-comedogenic Moisturizer?
When choosing the best non-comedogenic moisturizer, consider the following key points:
Non-irritating Ingredients: When choosing a non-comedogenic moisturizer, look for one free from irritating ingredients like fragrances, essential oils, retinol, and alcohol. Fragrances and essential oils can be irritating to sensitive skin while retinol and alcohol can make the skin dry and rough. Soothing, and hydrating agents like hyaluronic acid, aloe vera, and green tea extracts are perfect ingredients for non-comedogenic moisturizers. Look for lightweight gel moisturizers, moisturizers for acne that offer lightweight hydration with natural ingredients like coconut oil, botanical extracts, nicotinic acid among others.
Lightweight: They should be lightweight without feeling heavy or greasy as they keep the pores unclogged and open. Water-based formulas are ideal as they get absorbed quickly without causing any breakout.
Hydrating: Opt for non-comedogenic moisturizers that also provide long-lasting hydration. Choose products that include nourishing ingredients like ceramides, jojoba oil, glycerine, and squalene that help restore the skin's moisture level without leaving any greasy residue behind. 
Oil-free: Non-comedogenic means products that do not contain ingredients that can block pores and cause acne. They should not contain any heavy or greasy oils that can lead to clogged pores. Select moisturizers with oil-free formulations that are fast-absorbing and provide shine-free skin.
SPF Protection: Non-comedogenic moisturizers that come with the added benefit of sun protection of SPF 15 or more are the best as they keep your skin protected from the harmful damage of sun rays. Having constant sun protection will prevent your skin from premature aging.
Skin Type: Non-comedogenic formulas should be suitable for all skin types, even the most sensitive ones. They should be free from chemicals, irritants, and preservatives that might cause allergic reactions or skin irritation.
Customer Reviews: When buying a non-comedogenic moisturizer, go through the customer review section. You will come across first-hand experiences from users who have already used the product. Look for the reviews that match your skin type and skin issues and know about the quality and performance of the moisturizer.
Our findings show that the best non-comedogenic moisturizers are crafted from truly clean ingredients that keep your pores clear and open. Hyaluronic acid is one of the most essential hydrating agents found in these moisturizers. They are free from harmful chemicals and preservatives, artificial fragrances and dyes, completely vegan, and cruelty-free. They are dermatologist-approved and allergy-tested. These moisturizers keep your skin feeling hydrated, balanced, and nourished. Facial Moisturizing Lotion with SPF is an added essential to your daily routine. 
Although they are suitable for all skin types, they are best suited for oily and acne-prone skin. Regular use of non-comedogenic moisturizers will keep oily and combination skin visibly soft and supple, maintaining the skin's natural moisture barrier. Stop worrying about acne and breakouts today, and pick one of these moisturizers for a clearer and smoother complexion. Opt for one of these lightweight moisturizers that treat acne-prone, irritated & sensitive skin as well as dull, tired-looking skin. The beauty industry has numerous products but you need to look for a moisturizer for acne that offers continious hydration.
FAQ's
Is non-comedogenic better?
Non-comedogenic products are free from ingredients that clog or block pores. Although these products are suitable for all skin types, they are especially beneficial for oily, acne-prone, and combination skin that is prone to clogged pores.
Is salicylic acid non-Comedogenic?
Yes, salicylic acid is non-comedogenic as it helps in unclogging pores by breaking down and removing dead skin cells. It is an effective ingredient in treating acne and breakouts as it decreases the skin's sebum production.
What skin types should use a non-comedogenic moisturizer?
Oily, acne-prone, and combination skin should use non-comedogenic moisturizers as they are easily prone to clogged pores. The non-comedogenic formula will not clog or block the pores.
Do non-comedogenic moisturizers provide sufficient hydration for dry skin?
Yes, non-comedogenic moisturizers powered by hydrating agents like hyaluronic acid and glycerine provide deep hydration to dry skin.
Can non-comedogenic moisturizers be used during all seasons?
Yes, non-comedogenic moisturizers can be used during all seasons as they are light and airy and sink deep into the skin without leaving any greasy residue.
Why should I use a non-comedogenic moisturizer?
Using a non-comedogenic moisturizer will keep your skin clean and clear with unclogged pores which will prevent acne and breakouts.
Are all non-comedogenic moisturizers the same?
Yes, when it comes to keeping pores unclogged and clear, all non-comedogenic moisturizers are the same. They are made from clean ingredients that do not cause skin irritation or acne.
Can non-comedogenic moisturizers also have SPF?
Yes, non-comedogenic moisturizers can also have SPF that provides sun protection along with keeping pores unclogged.
Can non-comedogenic moisturizers be used under makeup?
Yes, non-comedogenic moisturizers can be used under makeup as they are lightweight and get absorbed into the skin quickly.
Why Trust Pinkvilla
The author, Anoushka, is our in-house skincare expert. Today, she has brought her readers a discussion on the best non-comedogenic moisturizers that are a boon to oily and acne-prone skin. Being non-comedogenic, these moisturizers hydrate and refresh your skin without clogging the pores or causing breakouts. Make these products a part of your daily skincare routine and let your oily skin reap the benefits of hydration and deep moisturization. Before recommendation, she has gone through each of the product's ingredient list, skin type, and customer reviews to bring you the best of the best.
Our product experts study the specifications of every product we suggest and try them out to bring what's proven to be worthy of your money, time, and energy. We also have subject matter experts from various fields like Fashion, Skincare, Haircare, Home Decor, and Health & Fitness onboard to make sure our suggestions are credible and trustworthy. You can trust Select to be your faithful shopping guide for all the right reasons!
Author BIO

Anoushka is certified in Professional Skincare and is a Mass Media (Journalism) graduate from Mumbai University. As a More
Source link