HERbeauty, an innovative beauty brand from Pakistan, is leading the path towards a more inclusive and compassionate beauty sector. The co-founders, Zainab Pasha and Meraj Fatima, bring their expertise and passion to drive this impactful mission, redefining conventional beauty norms and empowering women.
Zainab Pasha, the Chief Operating Officer and Co-Founder of HERbeauty, brings her twenty years of expertise from renowned beauty brands like L'Oreal and Unilever. Motivated by a commitment to making a positive impact, Pasha highlights the fundamental values of HERbeauty: better ingredients, enhanced formulations, mindful representation, and a higher purpose. Chief Executive Officer & Co- Founder, Meraj Fatima advocates for setting a precedent for honesty, transparency, sense of community in the industry and strives for starting bigger conversations around the effects of beauty standards on mental health has been a priority. By prioritizing these aspects, HERbeauty establishes a new standard in the industry, concentrating not just on surface-level aesthetics but also on the holistic welfare of their customers.
HERbeauty's devotion to clean and kind beauty is evident in their range of 13 skincare products. These products are vegan, toxin free, cruelty free, and have been dermatologically tested by international labs. Designed for various skin types, tones, and textures, HERbeauty's products highlight the brand's commitment to embracing diversity in Pakistani beauty on a global scale. With their internationally recognized certifications, HERbeauty guarantees that their products meet rigorous standards, extending an invitation to women from diverse backgrounds to enjoy the brand's transformative power.
In addition to creating exceptional beauty products, HERbeauty advocates for mental health. The brand collaborates with non-governmental organizations dedicated to this vital issue and designates a portion of their earnings to aid mental health initiatives. Zainab Pasha and Meraj Fatima believe that genuine beauty has always been more than just physical appearance – it involves tending to one's mental and emotional health. Through their brand, they aim to nurture a community where every individual is esteemed, valued and celebrated.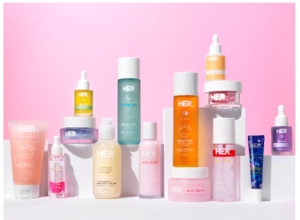 Central to HERbeauty's achievements is its strategy of hiring the right team. Seasoned professionals like Syed Abdul Haye, who brings 15 years of experience from prominent multinational companies like Unilever, L'Oreal, Nestle, and Colgate-Palmolive, are at the helm of Marketing & Operations. Dr. Arshad Mahmood, with a background in Unilever & L'Oreal and leadership in R&D for both firms, contributes to HERbeauty's expertise in driving innovation and expansion.
Currently available only in Pakistan, HERbeauty holds ambitious aspirations to expand globally and challenge established beauty norms on an international level. With their unwavering commitment to inclusivity, support for mental health, and dedication to clean and kind beauty, Zainab Pasha and Meraj Fatima lead a movement striving to establish a more inclusive and empathetic beauty industry worldwide.
HERbeauty has significantly elevated the bar for beauty brands in Pakistan by establishing new benchmarks that align with international brands. Right from the start, the brand's primary focus has been on creating products using better ingredients and formulations, ensuring that their skincare range aligns with global skincare standards. Their unwavering commitment to clean and kind beauty, reinforced by international certifications, has strongly resonated with discerning consumers in search of high-quality and conscious beauty choices.
Moreover, HERbeauty's steadfast commitment to innovative packaging has played a pivotal role in distinguishing them from local competitors. Their attention to detail and visually appealing packaging not only mirrors the brand's premium image but also enhances the overall experience for consumers.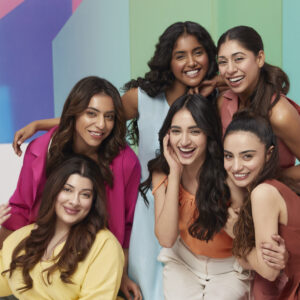 Furthermore, HERbeauty's content and promotional campaigns radiates creativity and innovation. By showcasing diverse models and representing Pakistan's beauty, the brand's visual representation surpasses cultural barriers, finding resonance among beauty enthusiasts across the globe, which is evident from their receipt of international orders.
HERbeauty's proficiency in bridging the gap between local and international benchmarks has garnered recognition, and the brand's efforts are paving the way for other beauty brands in Pakistan to elevate their offerings and cater to a broader, more diverse audience.
Through their commitment to raising the bar for beauty brands in Pakistan, HERbeauty stands as a compelling example of what can be accomplished when passion, expertise, and inclusiveness come together. Their proficiency in creating products, packaging, and content that measure up to international counterparts showcases the brand's capacity to create a noteworthy influence on the global beauty landscape. As HERbeauty persists in reshaping beauty norms, it is poised to motivate and empower numerous individuals, ushering in a new era characterized by empathy, mindfulness, and authenticity in the world of beauty.