[ad_1]
Jenny, a retired nurse from Devon, describes herself as a skincare addict.
"I discovered [TV shopping channel] QVC the year after I retired, and pretty much spent my entire pension lump sum on skincare and makeup over a couple of years – about £10,000," she says.
"At the moment I subscribe to four beauty boxes for £65 a month, receiving about 20 beauty products through the post. But I've also spent thousands on one-off boxes and products. It's obsessive compulsive behaviour. I'm an addict and could weep if I think of all the money I've spent. I have lots of regrets."
Jenny, who recently turned 60, is one of dozens of people who shared with the Guardian why they spend significant amounts of their income on improving their looks, and what they spend it on.
She is not alone in describing her penchant for beauty products as addictive: the Reddit group Skincare Addiction now has 2 million subscribers, up from half a million in 2018. The model and social media star Hailey Bieber, a self-described skincare product hoarder known for her flawless, glowing skin, has inspired 73m TikTok views of the hashtag #haileybieberskin.
Figures from Google Trends show sharp increases in searches for Botox, injectable fillers and skincare in the past couple of years. Search popularity for all three doubled in the UK during the first two years of the coronavirus pandemic, and has remained high since 2022. In July this year, searches for bBotox were 13% higher than in July 2022, while searches for skincare were up 30%.
The hashtag #skincareroutine has garnered a staggering 55bn views on TikTok.
Jenny says she is not a big spender in other areas of life, and could have really used the money to help pay her rising household bills.
"I fell for all the anti-ageing promises and it just got out of control. Now I have an enormous pile of mostly unopened stuff I'd have to get to 100 years to get through. It's all hidden in boxes and trunks – hundreds of products."
She adds: "I'm quite ashamed actually but skincare – it's an addictive thing. You think it's good value and feel it's a great investment; it feels like self-care and pampering, it does cheer me up. But being addicted to anything is always concerning. I think if I started fillers and Botox, I wouldn't be able to stop."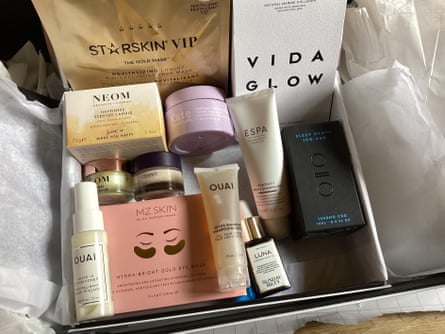 Sarah, a 30-year-old emergency service worker from Glasgow who regularly tries new beauty and haircare products and feels she is spending a lot of money on them, is one of many respondents who referenced the influence of social media on their beauty spending habits.
"I buy products based on website reviews, recommendations from influencers I follow, and also the ones that go viral on TikTok," Sarah says. "I repurchase products that work for me regardless of brand or price. I will splurge on high-end shampoo and conditioner, go to the hairdresser every six to eight weeks for £100, have a manicure every four weeks for £35, and Botox every six months for £150. Then lip filler every nine to 12 months for £125 and sunbeds for 15 minutes weekly."
Sarah says these "tweakments" make her feel more confident.
"I do this because it makes me feel good, not to appear more attractive to men or anyone else. But I do have concerns about the cost. It's frightening seeing it written down."
Skincare is the fastest-growing market segment in the beauty industry. According to the Statista global consumer survey, UK skincare consumers can be found in almost equal parts across the income spectrum, with 29.4% of UK skincare product users having had a low income in 2022, 33.7% a medium income and 36.9% a high income.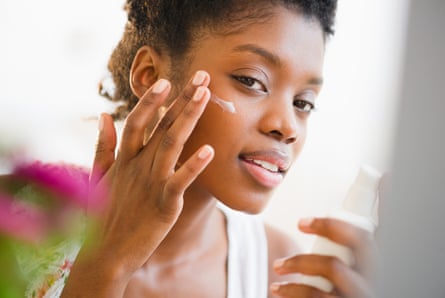 While there is currently a lack of up-to-date figures on the number of Botox and filler procedures undertaken in the UK, the safety campaigning group Save Face, which operates a register of safe and qualified practitioners, said it received 2,824 complaints in 2022 about unregistered practitioners: up 16% compared with 2021, and a rise of 36% since 2020.
Various respondents said beauty spending remained a priority during the cost of living crisis, with some resorting to borrowing to afford it – among them Lauren, a recent graduate from Hampshire, who started getting lip fillers at 18.
"I spend about £600 on dermal fillers every four to six months, as well as hundreds of pounds on makeup and skincare. I don't even want to calculate how much I've spent but it's an amount that I know a lot of people spend in my area. Pretty much most people I know started getting lip filler as soon as they turned 18," she says. "It's pretty standard here."
Once she started, Lauren says, she felt unable to stop.
"It just snowballed. I started getting filler for my cheeks, jaw and chin to enhance them. The fillers fade after a while, so now I'm almost trapped in spending this amount despite my low salary, as I feel I can't let them fully dissolve and go back to the way I looked before."
Lauren says she also spends "a fair amount" on makeup, skincare and haircare, mostly because it makes her feel good, and that she used her student maintenance loan to pay for her cosmetic procedures.
"I like trying new products and browse makeup websites daily. I see it as a hobby. Until recently I wouldn't go out of the house without a fully Instagrammable face."
She adds: "I would always wait for my student maintenance to come through, then book an appointment for filler, which is so bad and not really what the government intended. I've got a part-time job now and haven't got any filler since I finished uni, as I've never paid for it myself. I'm hoping to find a job where I can afford it, as it genuinely makes me feel better."
For Tori, a 38-year-old management consultant from Monmouthshire, expensive regular cosmetic procedures are more important than other things she could be spending her money on.
"If I had to choose, I'd rather go out less frequently but look well when I do. Getting older is getting expensive."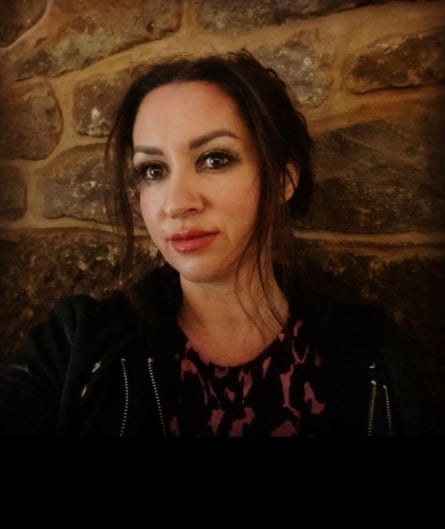 Tori has quarterly Botox injections and skin peels, occasional tear trough filler and mesotherapy to reduce dark under-eye circles, a gel manicure every three to four weeks, and her lips and eyebrows are tattooed annually.
"My lifelong thin hair is thinning more rapidly, so I'll be chucking thousands at trying to make it thicker, with expensive shampoo and scalp treatments.
"I don't have concerns really, as I'm lucky to be a high earner, but it's annoying that my 49-year-old husband just flops out of bed, into the shower and he's done. It's not just expensive but time-consuming to keep up with these treatments."
Clara, an investment banker in her 40s from London, says the pressure on women to look youthful is enormous.
"I spend a lot on beauty – north of £1,000 a month. I pay for the usual maintenance, waxing, nails, the odd tan, £300 on my hair every few weeks. I have monthly appointments with a dermatologist for treatments including microneedling, Botox and fillers.
"The sums involved are rather horrifying but as a woman in business, your face is your currency."
She adds: "We still have enormous sexist stigma around the appearances of women – it really is endemic, across ages. We're supposed to look fresh but not overdone or sexy, stay slim but never appear to be on a diet. And we absolutely must not admit to having cosmetic procedures done. I'd go to my grave swearing blind I'd never had Botox.
"If I look at senior women in the city, it's obvious most have had work done here and there but you can only tell if you look at pictures of what women of the same age would have looked like 20 years ago."
Additional reporting by Michael Goodier
[ad_2]
Source link