It's no secret that we love Japanese beauty products as much as we do K-beauty products. Just look at all the Japanese skincare and beauty haul videos you see on your feed, and the number of Don Don Donki outlets popping up all over the country.
Thankfully, many top picks and TikTok faves are readily available in stores and supermarkets everywhere. But if you want to score a good deal or procure something that can't be found here, then shopping online is still your best bet.
In fact, online stores — like the Amazon Japan store — are treasure troves of Japanese skincare products that you can either only get in Japan, or get it for cheaper there. Yes, you don't need to travel to the Land of the Rising Sun just to stock up on your favourite lotions and mascaras, nor do you have to live with the regret of not buying enough on your last Japan trip. Just add to cart to stock up.
Ahead, we've rounded up 10 Japanese skincare and beauty products that are people are raving about on social media and where you can get them during your next trip to… your computer, phone, or tablet.
Popular Japanese drugstore skincare products to buy:
Kikusamune Japanese Sake Lotion (High Moist)
Kiku-Masamune started out as a sake brewery and eventually branched out into creating skincare, including its best-selling lotion. Infused with its Ginjo sake and ceramide, it promises soft, bouncy skin so you can glow in your selfies, even without a filter.
The brand also has an emulsion, which may be less TikTok-famous than its lotion counterpart but has almost 3,000 reviews on Amazon with a 4.3-star rating. Pretty darn impressive, if you ask us.
Kikusamune Japanese Sake Lotion (High Moist), $12.33. Buy it here.
Kose Cosmeport Softymo Speedy Cleansing Oil
Among Japanese skincare must-haves that TikTokers swear by is this humble-looking little bottle. Users love how it effectively dissolves even the thickest and most stubborn of makeup while leaving your skin feeling comfortably lightweight and non-greasy.
If you need or prefer something a little more heavy duty, you can try the 'Deep' version, which is thicker and offers a deeper and more thorough cleanse, as its name suggests.
Kose Cosmeport Softymo Speedy Cleansing Oil, $8.60. Buy it here.
Duo Cleaning Balm Clear
Those who'd rather stay clear of oil while enjoying that double-cleansing goodness can opt for a balm instead. This one is a little on the pricier side but has loads of benefits.
In fact, you're essentially getting five products in one as it exfoliates, moisturises, cleanses, removes makeup, and helps reduce the appearance of fine lines. Great for travelling since you can pack this multi-tasker instead of multiple products. 
Duo Cleaning Balm Clear, $49.20. Buy it here.
CANMAKE Mermaid Skin Gel UV
Another perpetual favourite on TikTok, this watery and lightweight sunscreen also acts as a makeup base so your #FOTD stays lit while also giving you ample UV protection — a non-negotiable if you want to protect your skin and still look good.
And while we know better than to select products purely based on packaging, it doesn't hurt that the bottle is just so darn pretty, but in terms of practicality, its small tube format makes it really easy to bring around with you for easy reapplication.
CANMAKE Mermaid skin Gel UV, $18.50. Buy it here.
Hada Labo Gokujyun Premium Hyaluronic Liquid
We've lost count of the number of times we've seen this bottle pop up in J-beauty recs. But there's a reason everybody adores this lotion, which is the more premium version of the regular (but still revered) hyaluronic acid lotion that comes in a white bottle. Besides providing intense hydration that gives you that coveted 'glass skin', the lotion can also be used on other dry and rough parts of the body or turned into an eye mask by soaking cotton pads in it. We stan a versatile, effective product.
Hada Labo Gokujyun Premium Hyaluronic Liquid, $23.48 for 2 bottles. Buy it here.
Popular Japanese drugstore makeup products to buy: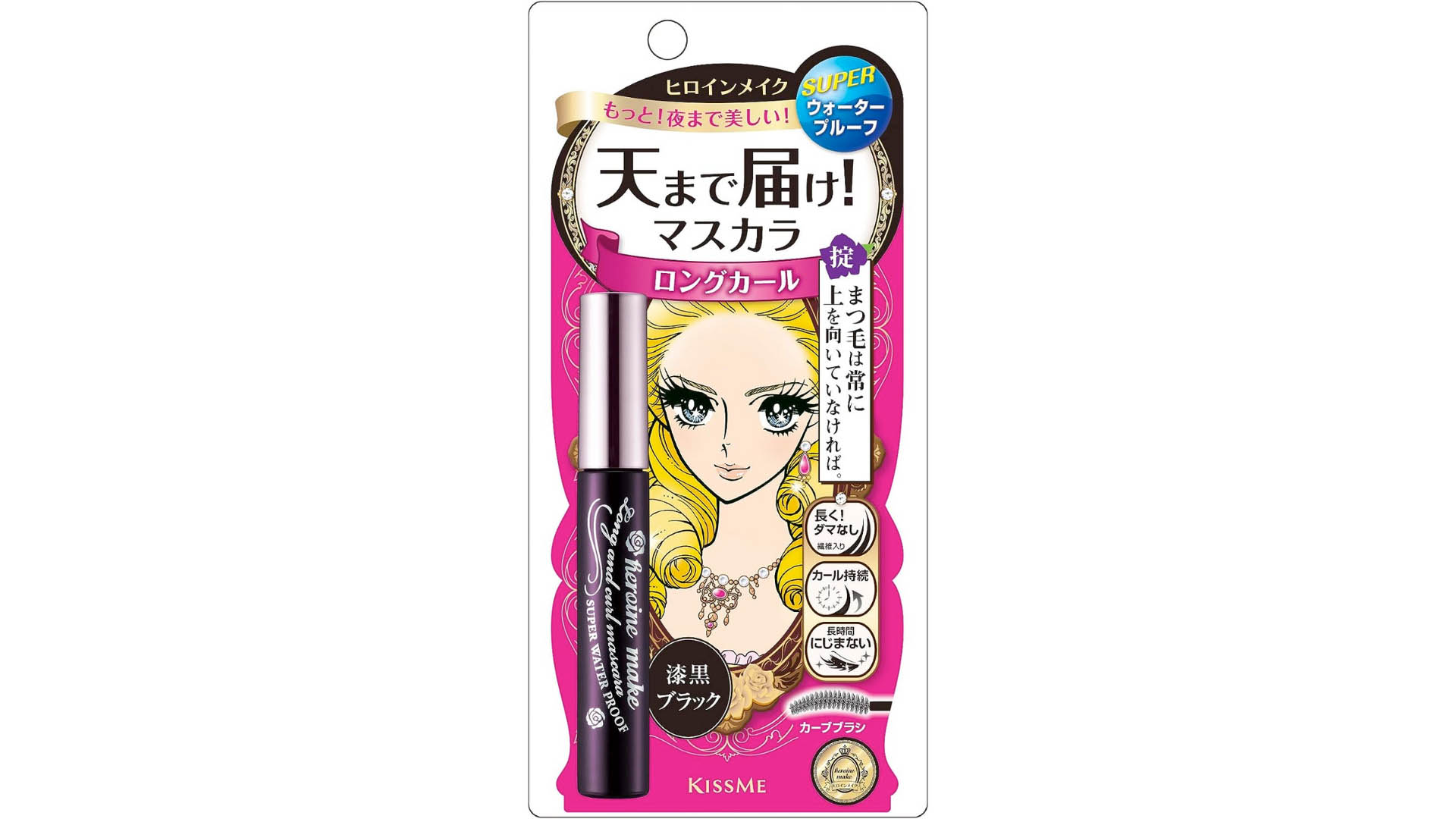 Heroine Make (Kiss Me) Long & Curl Mascara Super Waterproof
Long, thick lashes are cute. Smudged make-up and panda eyes are not. Thankfully, you can lash up without the mess with this mascara from Heroine Make, which prides itself in its fabulously long-lasting eye products. This product is boosted with ingredients that ensure your lashes stay cute and curled for hours.
Heroine Make (Kiss Me) Long & Curl Mascara Super Waterproof, $18.90. Buy it here.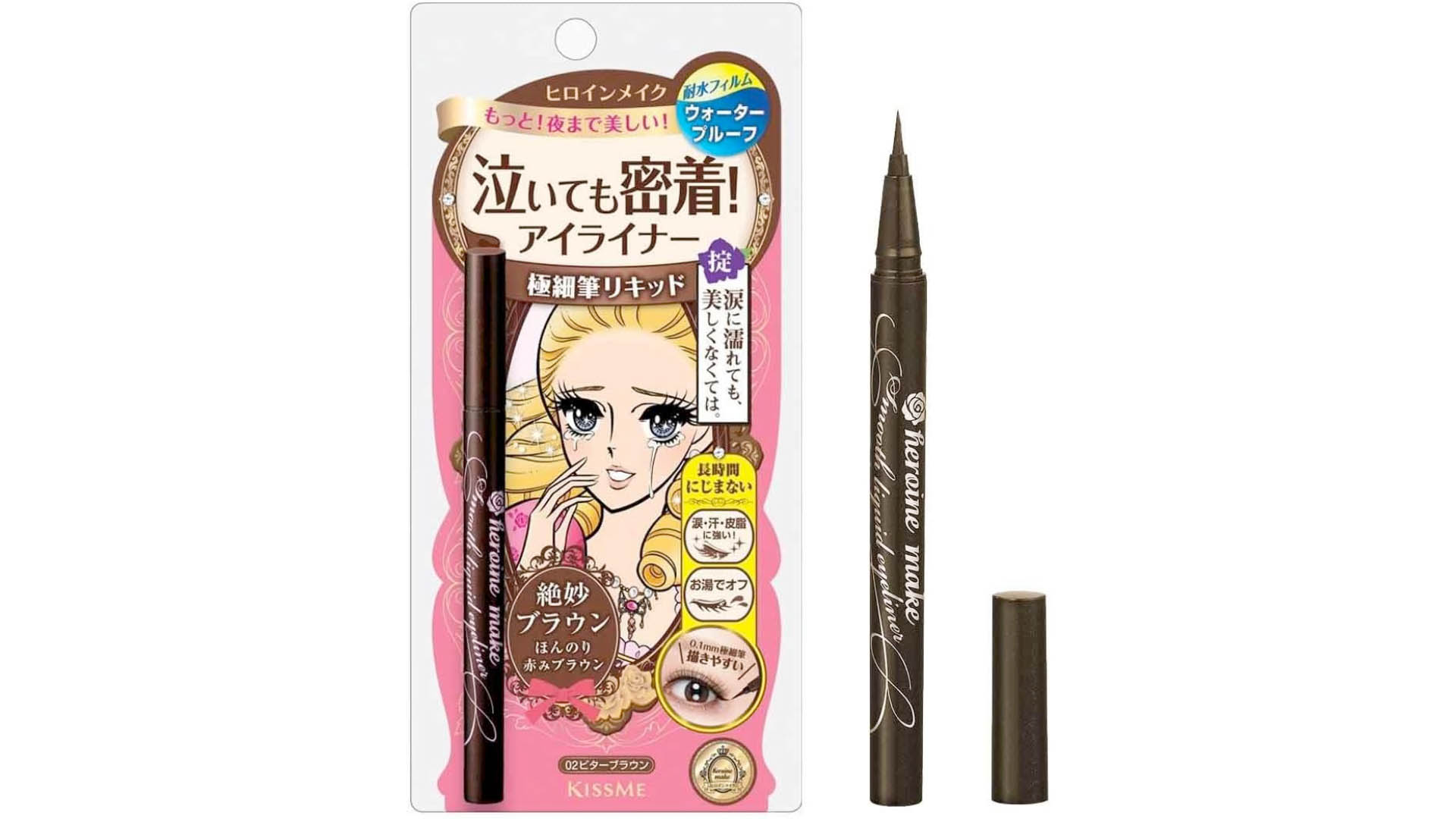 Heroine Make (Kiss Me) Heroine Make Smooth Liquid Eyeliner Super Keep
Heroine Make is such a beloved brand in the realm of J-beauty so it only makes sense that there's more than one product that's trending. Like its mascara counterpart, the liquid eyeliner is terrifically smudge-proof and resistant to sweat and tears so your flawless cat-eye flick stays flawless all day.
The colour "Bitter Brown" produces a softer effect than harsh black but provides more definition than a typical brown liner, making it perfect for creating a more natural look that still stands out.
Heroine Make (Kiss Me) Heroine Make Smooth Liquid Eyeliner Super Keep, $14.35. Buy it here.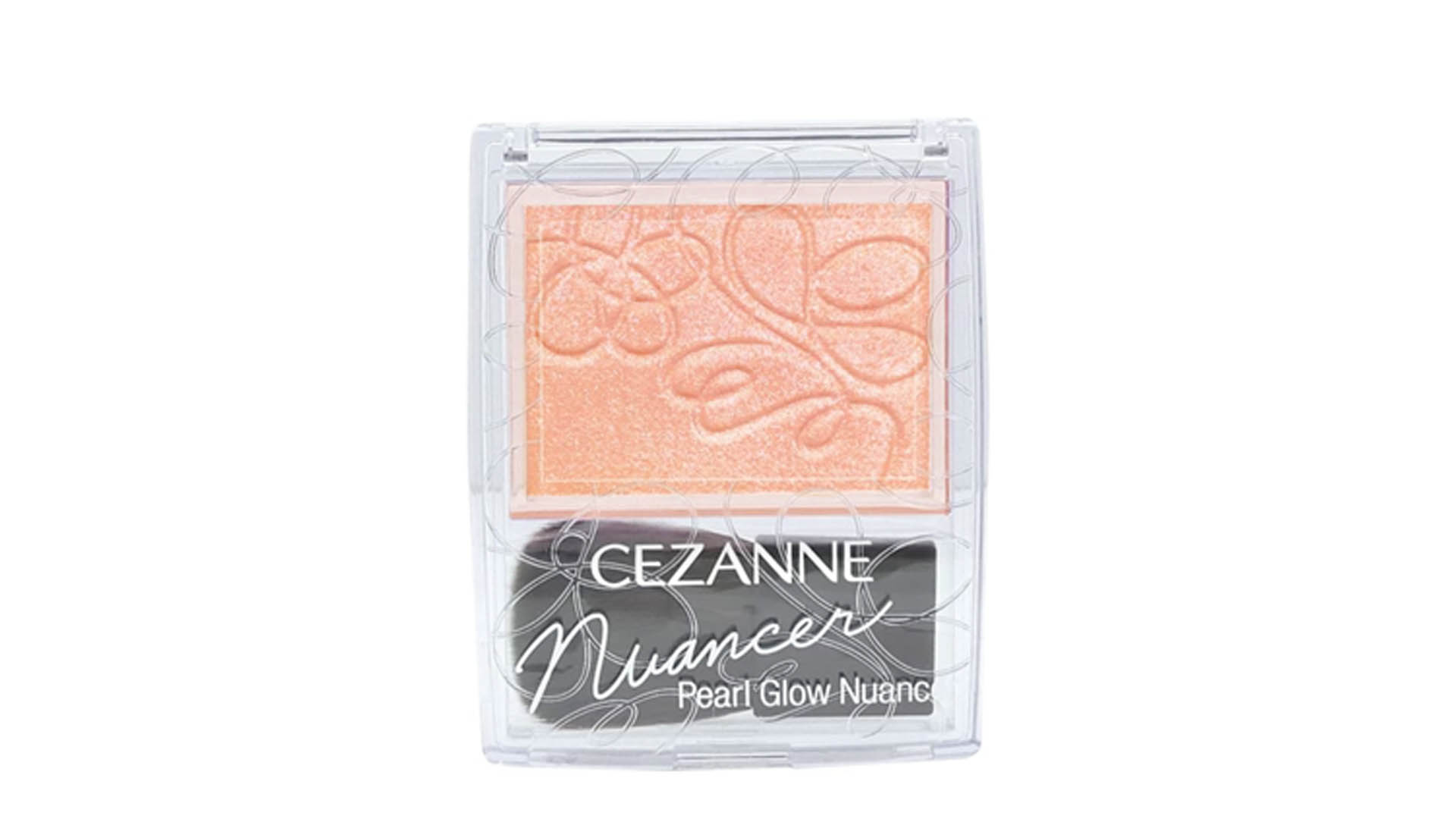 Cezanne Pearl Glow Nuancer
Another @Cosme Best Cosmetics Awards honouree (it was crowned the #1 highlighter and a Grand Prize second runner-up), the Cezanne Pearl Glow Nuancer gives cheeks a dewy flushed glow and can double up as a light eyeshadow.
It's even loaded with moisturising ingredients like hyaluronic acid and various plant extracts so you don't have to worry about it looking dry and flaky on your skin.
Cezanne Pearl Glow Nuancer, $9.05. Buy it here.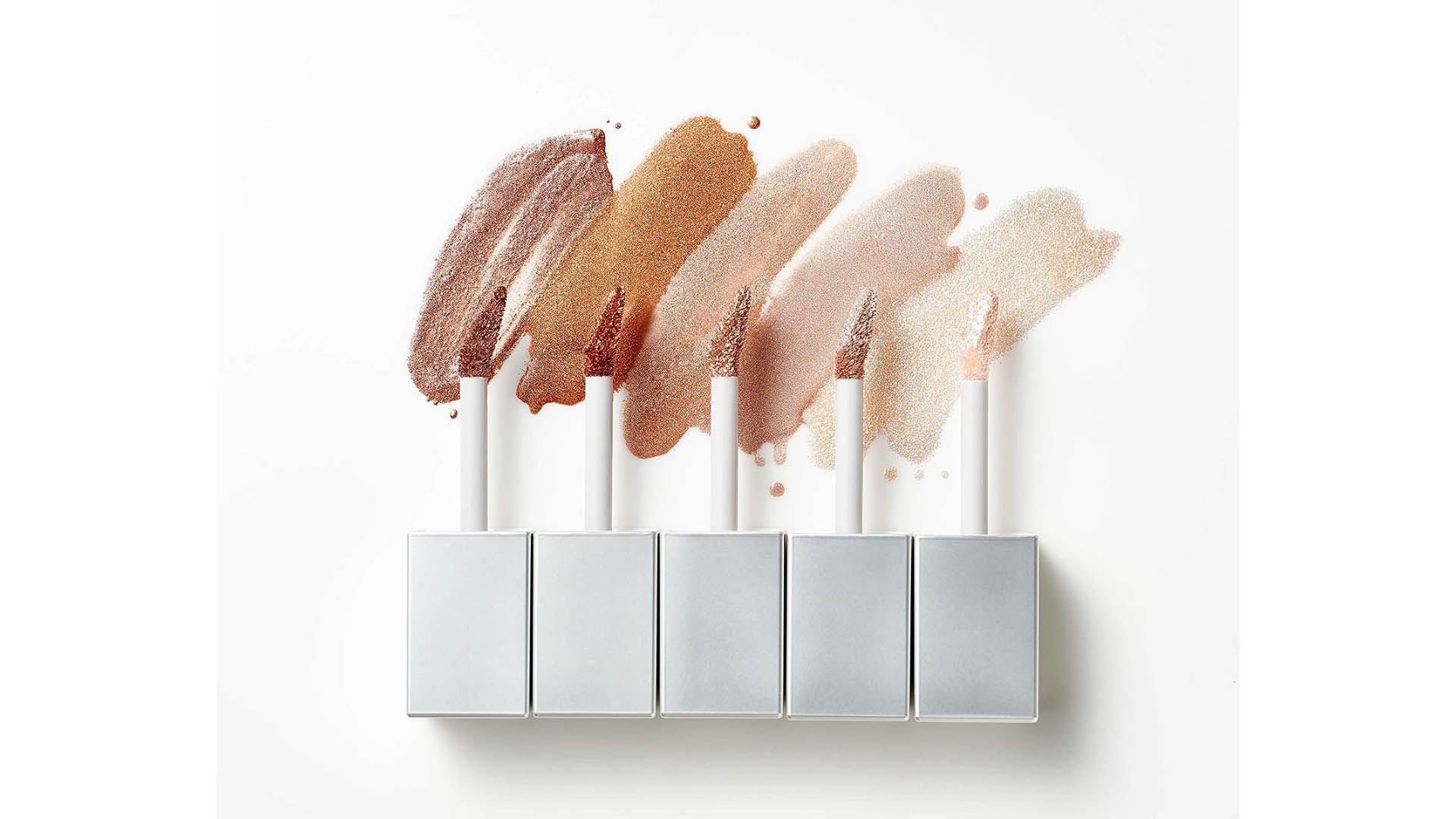 Fujiko Shake Shadow
The Fujiko Shake Shadow, which was named first runner-up in the Best Single Colour Eyeshadow category at the @Cosme 2023 Mid-Year Best Cosmetics Awards, is completely water-based, making it more long-lasting in addition to being so irresistibly shimmery.
Psst, you may have seen this in stores like Guardian and Shopee, but you can get it for a lot cheaper on Amazon. Don't say we bojio.
Fujiko Shake Shadow, $14.81. Buy it here.
TIRTIR Mask Fit Red Cushion
While not a Japanese product (it's from Korea), this sleek cushion is apparently a huge hit in Japan. Among the reasons for its virality is its amazing staying power, which TikTok makeup gurus have been raving about.
It's also great for concealing pesky blemishes and dark under-eye circles from all those late nights spent scrolling social media for the best makeup products… in which case consider your search over after reading this article.
TIRTIR Mask Fit Red Cushion, $37.90. Buy it here.
Our articles may contain affiliate links. If you buy through these links, we may earn a small commission. Prices are correct at time of publishing.
Source link