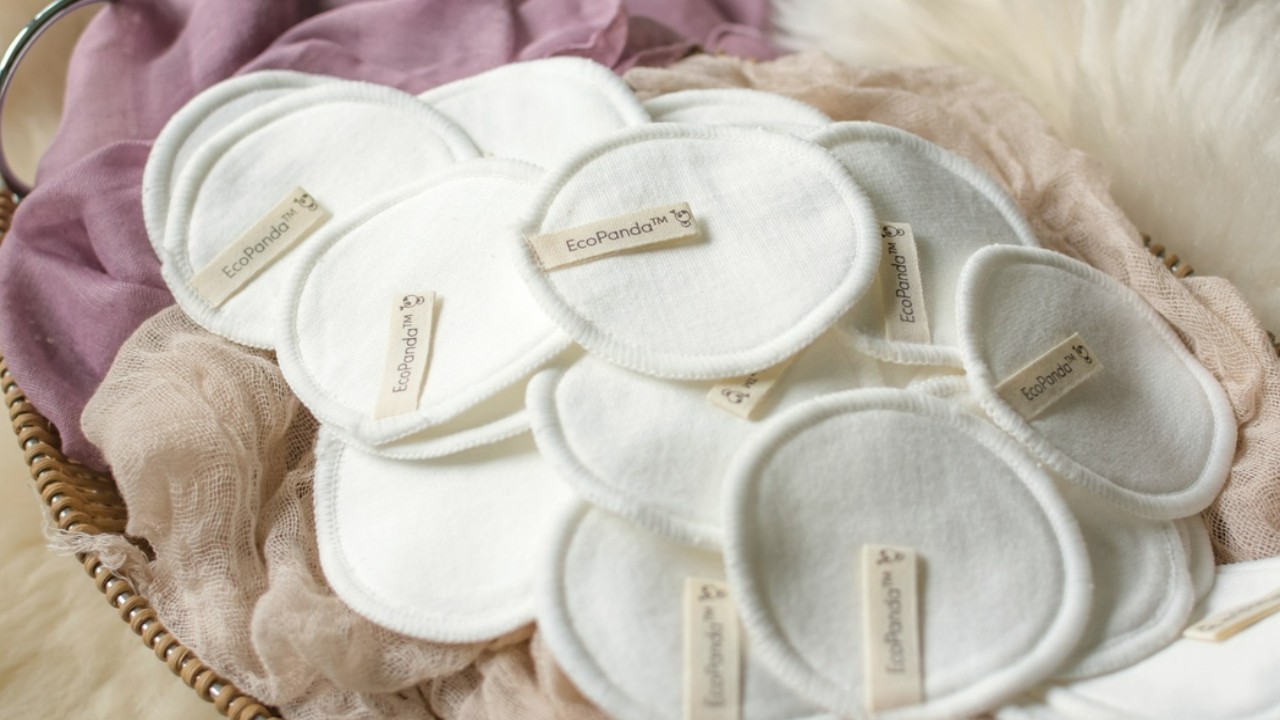 The products curated for this article are independently chosen by the
editorial team. If you make a purchase through the links mentioned below, we may receive a commission. Check out our product
research & curation process
Thick and fuller lashes sculpted with classic mascara are what you need to get the most dramatic eye looks. And those obsessed with stunning eyes have beautiful eyelash extensions in their makeup kits. After all, they amplify the natural eyelash volume and make the eyes full of drama and sensuality. However, these are fragile and soft and hence need special care and management. The best makeup removers for eyelash extensions are specially designed for post-makeup cleaning. These formulas are kind to the fibers and extend their longevity. 
Managing your eyelash extensions in the right way is a must-have step to ensure their health. And the special lash makeup removers help eliminate dust, dirt, and accumulated buildup to promote cleanliness and better condition. Based on our first-hand experience, we have shortlisted and mentioned some effective makeup removers for lash extensions that purify eye accessories and keep irritations at bay. 
Our top picks
Best for Professional Use
13 Best Makeup Removers for Eyelash Extensions That Ensure Safe Cleaning
This cleansing eyelash shampoo by Stacy Lash gently removes stubborn eye makeup traces, dust, sebum, and body oils. You can use this foam cleanser before and after wear to maintain hygiene. This eye makeup remover for lash extensions is perfect for professional and at-home use. It's made for dry skin type and discards all sorts of buildup without causing itching, burning sensations, and irritation. Apply it daily or occasionally — the choice is yours. You don't need any other expensive formula with Stacy Lash extension shampoo at your side. 
Pros
Unscented
Cruelty-free
Thick foam
Non-oil-based remover
Includes a brush
Cons
Might not suit hypersensitive skin
2
Best Quick Formula
Existing Beauty Lashes Gel Remover
Exclusively crafted for professional use, this Existing Beauty gel makeup remover is safe for eyelash extensions. It provides optimum control and avoids slippage during application. When it comes to beauty lashes gel remover by Existing Beauty, a little goes a long way. No more extra amount is required. The powerful gel formula dissolves makeup adhesives in 2 to 5 minutes (depending on the strength) to fasten the process without compromising efficiency. Interestingly, this adhesive remover is an ideal replacement for conventional fumy formulas with strong scents leading to headaches. 
Pros
Also suits delicate skin
Removes makeup with ease
Treats semi-permanent lashes
Quick cleanser
Easy to remove
Cons
Might contain slight fumes
3
Best Waterproof
Garnier SkinActive Micellar Foaming Cleanser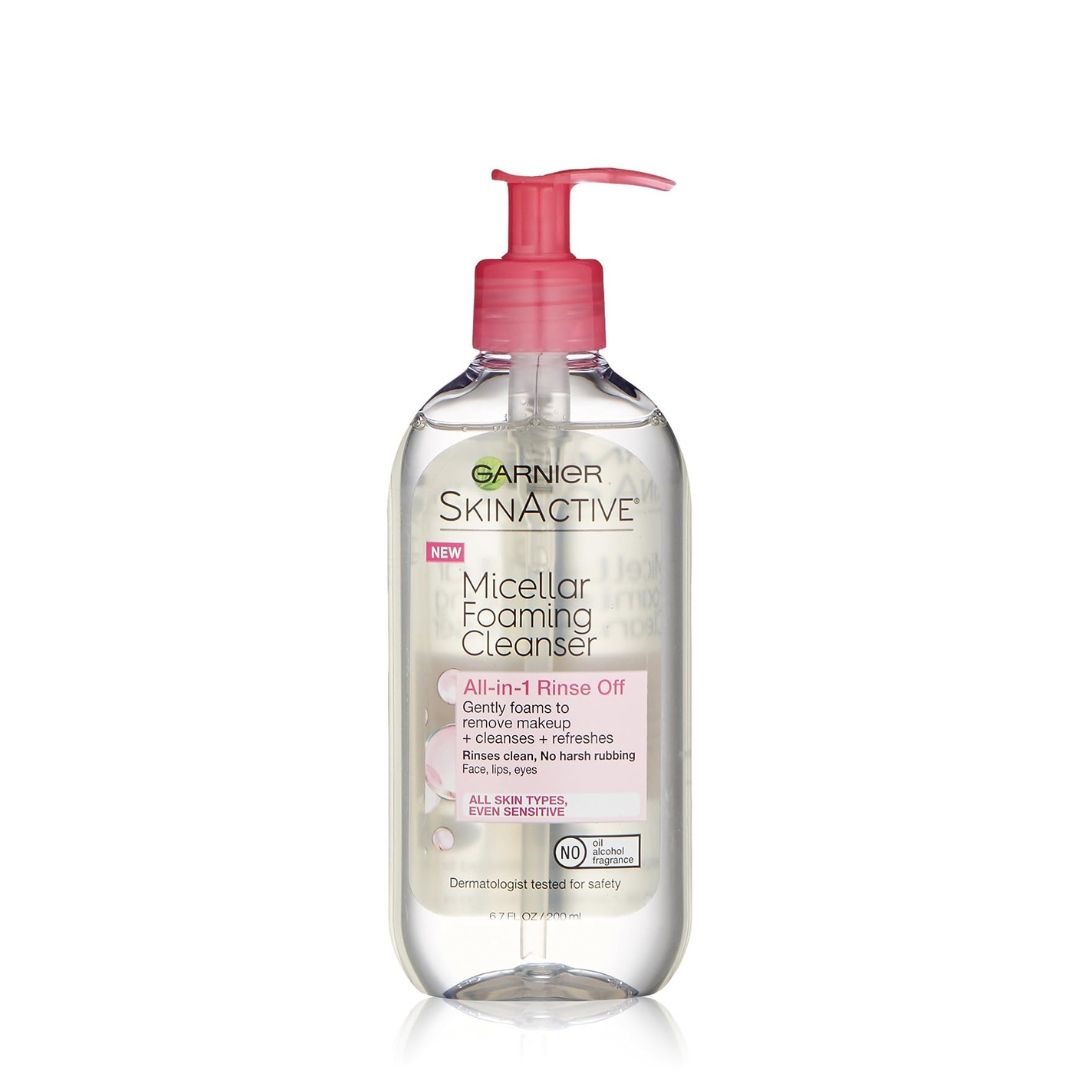 For those inclined to micellar cleansers, Garnier SkinActive is here to excite them. This oil-free micellar water for lash extensions is gentle yet effective for removing dirt, excess oil, and makeup in a single step. Look no further for a natural and non-irritating cleanser, as this dermatologically tested micellar suits all skin types. One swipe leaves your skin looking fresh and glowing from morning to night. It's a dual-purpose blend—a facial cleanser and a makeup remover that deserves a spot in your makeup kit.
Pros
Waterproof makeup cleanser
Fragrance-free
Zero alcohol added
No harsh chemicals included
Refresh without residue
Cons
Some may not like its thin consistency
4
Best Hypoallergenic
Mererke Pretty Lash Shampoo
Keeping our makeup needs in mind, the Mererke Pretty Lash Shampoo has become DIY-ers' favorite. Unlike conventional lash cleansers, this shampoo feels non-greasy and lightweight while pulling out dirt and buildup on lashes, lid margins, and undereye zones. It's one of the best makeup removers for eyelash extensions that is safe and formulated without harmful chemicals, such as ethylene oxide, polyquaternium, and trimethylglycine to meet beauty standards. Moreover, the shampoo treatment also moisturizes and hydrates lashes for fuller and volumizing effects.
Pros
Paraben free
Natural formula
Vegan
Color-free
Hypoallergenic
Cons
Might not suit sensitive eyes
5
Best for Professional Use
Lyon Lash Gel Remover
Packed in a sheer metallic container and embedded in a cute colorful cardboard case, the Lyon Lash gel is apt for professional stylists. The fast-dissolution lash glue can remove attached fake lashes in less than a minute without irritating your eyes. Lyon's special solvent can easily loosen bonded lashes no matter how strongly they are adhered to with no pain. Unleash your true beauty and get ready to dazzle in your alluring eyelash extensions without fearing makeup removal and post-use management.
Pros
Lash bosses' favorite
Quick makeup remover
Easily breaks adhesives
Simple to use
Offer pain-free experience
Cons
Only for professional use
6
Best for Daily Use
Quewel Lash Shampoo
Extending your lash life is not as difficult as you think. Quewel's oil-free lash cleanser is a mild shampoo made with naturally derived ingredients that prolongs your lashes' life. It boasts deep and precise cleaning benefits as the concoction effectively strips off makeup residues, sebum, dirt, and germs from roots to tips. Available in foam format, the cleanser goes on seamlessly for better cleansing. You'd love its unique bottle design. The head allows comfortable pressing for foam extraction with no slippage, and the installed inner tube allows easy pumping and inhibits the need for tilting the bottle. 
Pros
Skin-friendly ingredients
Cruelty-free
Includes a free rinse bottle
Ideal for daily cleaning
Has a soft-bristle shampoo brush
Cons
Some might find the formula drying
7
Most Versatile
Emeda Lash Shampoo
Doll your eyelash extensions with a calming and nourishing elixir. This Emeda's non-oil-based makeup remover cleanses the hair follicles deeply and protects natural and fake lashes from damage. It doesn't feel burning and irritating and gets the job done without weighing down the lashes. A small amount is all you need to keep them fresh, thick, and clean while promoting a healthy look. You'll give applause to this versatile piece as it retains the extensions' natural moisture and adhesiveness for a long time.
Pros
Leaves no residue
Soothing scent
High cleaning power
Certified and tested
Consists of a bottle and a brush
Cons
All may not like its watery consistency
8
Most Comfortable
Beau Lash Shampoo
Approved and used by professional lash artists, the Beau eyelash extension foam cleanser is one of a kind. Filthy lashes ruin your eye looks and may lead to discomfort and irritation. But thanks to this best oil-free eye makeup remover, you can avoid such circumstances. Crafted to pamper your sensitive skin and eyes, Beau's foaming lash cleaner targets all nasties like oil, dirt, and makeup leftover that leave you in tears every time you use extensions. Your fake lashes will look tidy, fluffy, and natural because the blend nourishes and conditions them while adding a quick dollop of moisture.
Pros
For home and salon use
Comfortable wear
Gives long-lasting lashes
Toxin-free
Hypoallergenic
Cons
Might not work on too-sensitive eyes
9
Best Nourishing
Estetist Eye Lash Shampoo
Enjoy a professional lash cleaning experience right from the comfort of your home. Estetist foaming extension cleanser delivers pro-like results with a flawless finish. This lash extension-safe makeup remover extends lashes' life and ensures they are free from impurities and residues. The foam has a silky texture that feels soft like a cloud, on every application. It penetrates deep into the natural lash skin to cleanse makeup accumulation. It's formulated with calming ingredients to avoid burning sensations, itching, and other allergic symptoms. 
Pros
Soothing formula
Easy-to-use pump
No artificial colors added
Great for natural and false lashes
Nourishing concoction
Cons
Not for hypersensitive skin
10
Best Lash Protector
CICI Lash Eyelash Cleanser
We know eyelashes are difficult to take care of. However, a few scientifically crafted cleansers like CICI foam wash, are specially meant to enhance lash health. This best eye makeup remover for eyelash extensions gives long-lasting lashes and increases hold by up to 50%. You'll feel your natural lashes and extensions cleaner, dirt-free, and more beautiful than ever. There's no chance of discomfort and irritation as the blend is designed for the most sensitive eyes and skin. It doesn't include any notorious chemicals that provoke reactions
Pros
Lash protector
Hypoallergenic
Unscented
Easy pump dispenser
Includes a top lid for germ protection
Cons
Might make eyelids slightly oily
11
BREYLEE Orange Blossom Vitamin C Eyelash Shampoo
Featuring the goodness of nature, the BREYLEE orange eyelash shampoo is here to invigorate your senses. It's a mineral oil-free cleanser for lashes having a dense foam-like consistency for smooth going. The fused plant amino acid surfactant is mild and soothing which keeps skin moisturized and hydrated for a long time. Similarly, the tangerine peel extracts make the luxe concoction super nourishing and non-irritating. It brings the spa home and promises a luxurious lash cleansing session anytime, anywhere.
Pros
Lightweight formula
Cleanses natural lashes
Restores adhesive bonds
Hydrating and moisturizing blend
Suits lid margins and under-eye areas
12
Eau Thermale Avene Gentle Eye Make-up Remover
Filled in a transparent 4.2 fl oz bottle, the Eau Thermale Avene lotion is best suited for all types of sensitive skin. Stop your search quest for a water-based makeup remover for eyelash extensions. This water-gel lotion contains the most required features that are enough to grab your attention. It's not just limited to cleansing; instead, it balances the pH levels of the skin and reduces the risk of burning or stinging sensations. The added sorbitol hydrates and soothes sensitive eye zones. In addition, it softens and calms lashes.
Pros
Non-comedogenic
Ophthalmologist tested
Gentle cleanser
Go-to bottle size
Safe for contact lens wearers
13
Eye Cleanse by Dr. Chrissie
You need Dr. Chrissie's eye cleanser gel to combat scratchy, crusty, and dry eyes. It can be applied as an eyelid and eyelash cleanser to get the desired results. It's so refreshing, cool, and gentle that you can't restrict yourself from using it. Dr. Chrissie has designed this eyelash extension-safe makeup remover focussing on your requirements. Whether you're a contact lens wearer or have sensitive eyes, you can use this as your daily makeup cleanser or face wash to relieve itchy eyelids and lashes. As far as fake extensions are considered, the low-cost luxury blend doesn't break adhesive bonds and keeps the fibers intact.
Pros
Multipurpose
Citrus, tea tree scent
Leaves no oily residue
Maintains eye health
Creates sterile solution for cleansing brush
So, this was our product list for the best makeup removers for eyelash extensions. We expect this will navigate you to the most appropriate pick. Now let's jump into our user guide to fetch more information that will simplify your shopping journey.
How to Pick the Best Makeup Removers for Eyelash Extensions?
You can consider the below pointers while picking an eyelash makeup remover. 
Ingredients 
Find a blend made from essential ingredients like natural oils, extracts, etc. It reduces the chances of irritation and soothes the skin. Contrastingly, chemicals such as parabens, SLS, sulfates, etc., might trigger allergic reactions. Also, they might lose the adhesive lash bonds resulting in falls. 
Sensitivity 
When it comes to sensitivity, it's better to get a formula that is gentle on the skin and eyes (including natural and false lashes). You may prefer chemical-free and hypoallergenic blends to avoid irritation, pain, and discomfort. 
Extra Features 
You may also consider a few extra features, such as format, functionality, moisturizing and nourishing benefits, etc., to filter the choices and grab the desirable option. 
When to Clean Lash Extensions?
You can clean your lash extensions daily or occasionally, depending on how frequently you use them. Regular cleansing promotes good lash health and increases longevity. You can clean extensions every alternate day or after usage to remove sweat, dirt, and other impurities.
How to Clean And Maintain Lash Extensions Properly?
Whether you're a frequent lash extensions user or wear them on occasion, cleaning and maintaining them has never been easy. Here are some steps you can take to try to clean them correctly. Please note that you should not use wipes while wearing extensions, as the adhesives might strip off natural lashes. 
Pick your favorite makeup remover and take some amount on a cotton pad. Avoid cotton balls, makeup remover pads, or other rough textured cleansers, as they end up messy and might pull out the lashes. 
Swipe it on the eyelid. Ensure that the formula doesn't reach into your eyes. 
Damp the eyes with cold water. 
Get a shampoo or gel remover and create the required amount of lather. 
Apply it to the eyes using a soft brush and rub gently. Do this on one eye first and repeat the same on another. 
Once you remove the residue, wash your face with clean water. Follow with towel drying and layer your lashes with a lash conditioner for proper protection and maintenance. 
Ensure you use oil-free makeup removers. In case, you use oil-based cleansers, consider wiping over direct rinsing as it prevents the residue from slipping into the eyes. 
What are Some Alternatives to Eyelash Extension Cleansers?
Besides using an eye makeup remover for lash extensions, you may like forming your own DIY formula. Here's how you can create your at-home lash cleanser. 
Get a chemical-free and gentle baby shampoo. 
Mix it with baking soda in a spray bottle. Add equal proportions of each. 
Pour some fresh filtered or distilled warm water into the bottle. 
Shake it and blend the components thoroughly. Make sure the ingredients don't settle at the bottom. 
You can also add aloe extract or other natural ingredients for more benefits.
Volumized and thick eyelashes increase the depth and charm of our eyes and result in some breathtaking eye looks. Artificial eyelash extensions are go-to accessories that improve your makeup looks. However, using regular makeup removers on them for cleansing and care may dissolve the lash glue and reduce the adhesion power causing fallout. The best makeup removers for eyelash extensions are new and revolutionary formulas that facilitate lash health and extend extensions' life. The above-mentioned products gently discard dirt, oil, grease, and remaining traces of makeup without being harsh on your lashes. When you're shopping for an eyelash makeup remover, go through a few factors like ingredients, sensitivity, format, functionality, etc., to discover the most suitable product that aligns with your needs. 
FAQ's
Does Vaseline or baby oils help with eyelash removal?
Yes, Vaseline, baby oils, and cream removers dissolve the eyelash glue and facilitate eye extension removal.
Which oil should I use to remove lash extensions?
You can try coconut or olive oil to remove the extensions.
Is it safe to use micellar water for lash extension removal?
Yes, micellar water is a safe lash removal product. However, you need to be careful and avoid letting it go into your eyes.
Can I wear makeup after putting on the lash extensions?
Usually, it's suggested to wear lash extensions after makeup. The reason is makeup products release oil which may loosen the lash adhesives making the attachment difficult.
Why Trust Pinkvilla
Sayantani, our in-house makeup coach, is obsessed with eyelash extensions. She uses them quite often to create bold, beautiful, and dramatic eye makeup looks. She knows that these extensions are fragile and can break easily if not taken care of. Hence, she uses makeup removers for eyelash extensions to keep them tidy and extend their longevity. After trying numerous products on the list, Sayantani noticed that Stacy Lash Eyelash Extension Shampoo was the best. It removes dirt, grime, and buildup effectively and doesn't cause any irritation.
Our product experts study the specifications of every product we suggest and try them out to bring what's proven to be worthy of your money, time, and energy. We also have subject matter experts from various fields like Fashion, Skincare, Haircare, Home Decor, and Health & Fitness onboard to make sure our suggestions are credible and trustworthy. You can trust Select to be your faithful shopping guide for all the right reasons!
Author BIO
Sayantani is a certified hair and makeup professional turned writer with 2+ years of experience in the same genre. Ap More
Source link