Having been a part of the Indian fashion circuit since 2006, Delhi-based husband and wife designer duo Pankaj and Nidhi have come a long way. Starting with a workshop in Noida, the pair has designed for all major Bollywood celebrities from Katrina Kaif to Deepika Padukone to Kareena Kapoor Khan.
Graduates of the National Institute of Fashion Technology (NIFT) in Delhi, the duo first met on the job in the National Capital. Their shared design sensibilities, which can best be described as 'fresh' and 'crisp', soon brought them together.
The powerhouse couple's latest collection 'Toscano' is reminiscent of their design aesthetic which pushes the envelope when it comes to style and elegance — with generous use of colours, inspired by symbolic and cultural objects.
In an interview with indianexpress.com, Pankaj and Nidhi share the inspiration behind their latest collection Toscano, their design journey and philosophy, how the pandemic has transformed their practice, and the importance of sustainability in fashion. Read edited excerpts below.
Tell us about your latest collection 'Toscano'. What was the inspiration behind it?
Our 'Toscano' collection is inspired by the stunning Tuscany region of Italy. The undulating landscape, foliage, flowers and vineyards — all of it served as an inspiration for our design process. We drew from the physicality of the region to create abstract geometric patterns and floral designs that capture the beauty we witnessed during our travels.
Our brand finds inspiration in cultures and places from all over the world, and we have a particular affinity for travel-based ideas. While we have explored various themes in the past, we keep returning to the allure of new regions and physical landscapes. It is difficult to say if this is a post-pandemic trend, but we are certainly drawn to the idea of exploring the world through our design practice.
How have you both evolved as designers? Describe your journey.
As designers, it is natural for us to change and evolve over time, and we are no exception. While our core values and commitment to doing things right remain unchanged, we have found that our approach to design has become more confident and focused.
We have learned that it is okay to say more by doing less — creating tight and controlled collections each season that still push creative boundaries and engage buyers. As people, we have also evolved, becoming parents and expanding our work family. We are proud of how far we have come and excited to see where our journey takes us next.
What does fashion mean to you?
Fashion is a means of expression for our version and vision of art and creativity.
Having designed for both national and international stars, who was your favourite to dress up? Inversely, who would you like to design for in the future?
We have had the good fortune of dressing up a lot of celebrities and important people, both nationally and internationally, and have enjoyed every bit of each appearance.
The answer to this is really everyone who walks into a Pankaj and Nidhi store, wears our clothes, and steps out with a smile. These valued clients are our most important stars. We would love to see them wearing more of us and we would love to be involved in designing more for them.
How has the pandemic transformed the fashion industry? Has it affected your design practice?
The pandemic made us realise that staying focused and disciplined when putting together fashion collections is super important. It is a good idea to enjoy the current moment while keeping your collections short and sweet. Fashion is all about expressing yourself, but it is important to stay connected to the present.
What are the trends to watch out for in the coming year?
It is exciting to think about what unexpected trends we might see in the future. We feel like there is a sense of deeper expression and compassion in the way people are approaching fashion these days — possibly influenced by a post-pandemic undercurrent. And it is great to see people being more conscious about their impact on the environment and striving towards sustainability. Overall, the biggest trend to watch out for is a certain joy that comes from not knowing what to expect. And of course, doing right by the planet and humanity should always be in style.
Which is the one design philosophy you abide by?
We love the idea of fashion as storytelling! It is true that each season offers a new opportunity to explore different themes and styles. And just like with a novel, it is important to keep things fresh and exciting to keep the audience engaged. We think the honest approach of sticking to a genre while still exploring different locations and inspirations is a great way to achieve that balance. When as designers we ourselves are truly excited and moved by an idea, it shows gloriously in the outcome.
What sustainability practices have you adopted?
Sustainability is of paramount concern for us. We actively incorporate various sustainable practices into our operations. For instance, we prioritise the use of eco-friendly materials — a seemingly small effort that we believe holds a significant impact.
An illustration of this is our use of recycled fabric crafted entirely from waste plastic materials. While the concept of wearing fabric derived from plastic bottles may raise eyebrows, the resulting fabric is a pleasant surprise – comfortable, stylish, and environmentally conscious. Customers respond with enthusiasm when informed about the fabric's recycled origin and exceptional quality.
This fabric, known as 'Green Gold', plays a pivotal role in our clothing production and showcases our commitment to sustainability. It is produced by the reputable company R Elan, affiliated with Reliance.
Furthermore, we embrace the concept of circular fashion by producing more focused collections. This approach minimises waste and maximises the use of excess materials generated during production. An example of this is our creation of hand embroidery materials from remnants of cutting collections. These conscious efforts mirror our dedication to waste reduction and environmental responsibility, extending even to our packaging practices. Our aim is for every facet of our process to align with a sustainable vision, ultimately reducing our ecological footprint.
In the era of fast fashion, what challenges have you faced? How did you overcome them?
Addressing the challenges posed by fast fashion, which has become deeply entrenched in the industry, is a formidable task. The pervasive influence of fast fashion and its associated waste and unsustainability is undeniable.
However, we are determined to make a difference within our sphere of influence. Remaining true to our core values, we focus on artisanal craftsmanship and meticulous design rather than succumbing to overproduction. Our emphasis lies in creating each piece with a genuine sense of care and love — encouraging customers to treasure and re-wear their purchases. While passing down garments through generations may be uncertain, our success lies in fostering a connection between individuals and their clothing.
What is your advice to younger designers?
Most Read
1
Gadar 2's record-breaking box office performance 'has blown everyone's brains away': Karan Johar applauds Sunny Deol's film
2
Asia Cup 2023 Team India Squad Announcement: Shreyas Iyer-KL Rahul back, Tilak Varma receives maiden ODI call up
First and foremost, having patience while starting a label is essential. Avoid a hasty rush to establish your own label without a comprehensive understanding of the intricate workings of the business. Take the time to learn and grow.
Additionally, getting hands-on experience is the best way to learn and grow. Dedicate less time to the online realm and immerse yourself in practical experiences. Work with fabrics, weaving, embroidery, craftspeople, textiles, museums, and books to build a strong foundation.
Also Read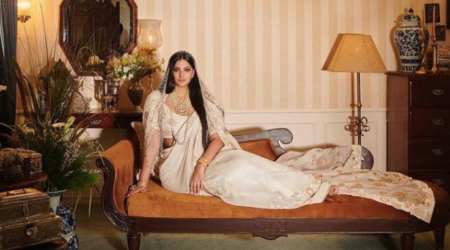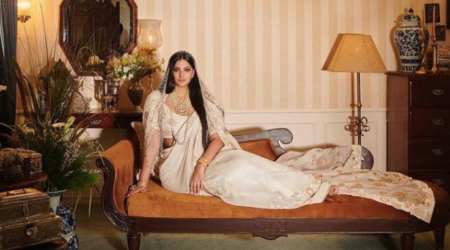 Lastly, stay true to your roots and remain authentic. Reconnect with the roots of design and step away from digital screens. This will aid in preserving authenticity and help you find your unique design voice.
📣 For more lifestyle news, follow us on Instagram | Twitter | Facebook and don't miss out on the latest updates!