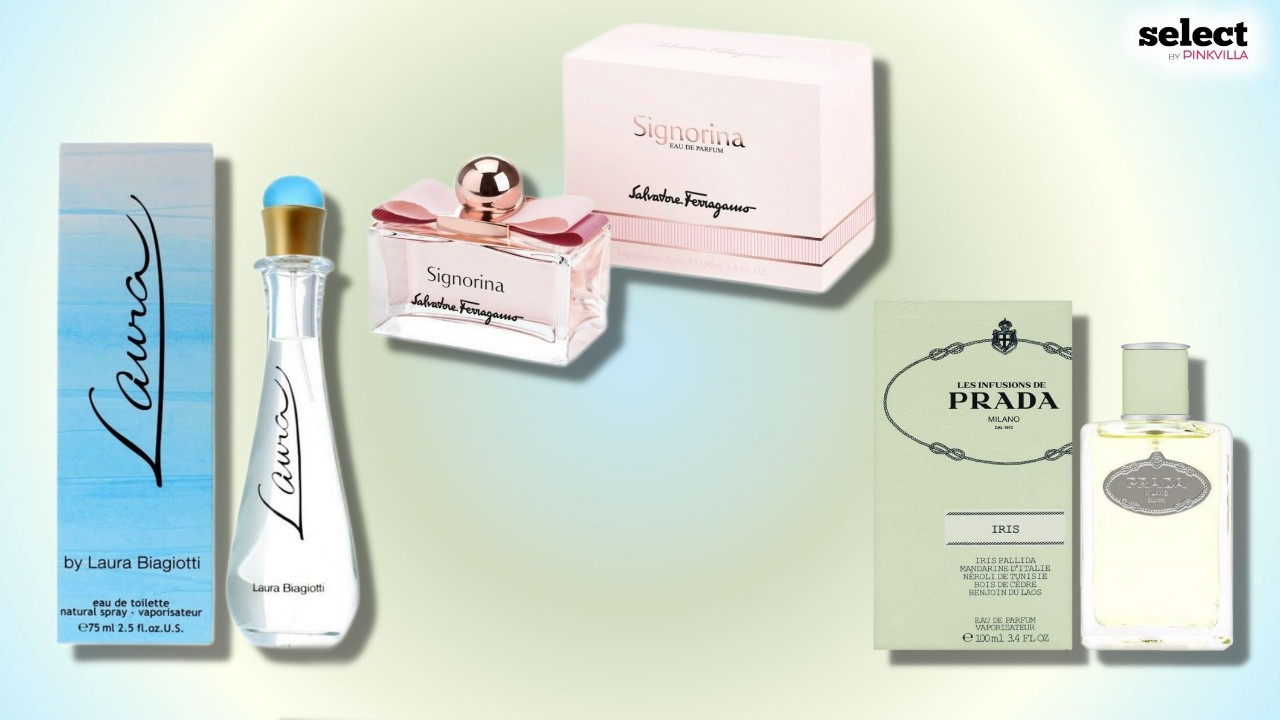 The products curated for this article are independently chosen by the
editorial team. If you make a purchase through the links mentioned below, we may receive a commission. Check out our product
research & curation process
Ladies and gentlemen, perfumistas and scent adventurers, welcome to a symphony of aromas that make even the Mona Lisa crack a knowing smile — presenting to you the crème de la crème, the crème brûlée, and the crème fraîche of Italian perfumery! The best Italian perfumes aren't just bottled scents; they're whispers of the Colosseum's secrets, echoes of romantic gondolier serenades, and a spritz of the passionate Italian spirit. Ah, the enchanting world of Italian scents, where each fragrance bottle holds a piece of Italy's soul and spirit. From the rolling hills of Tuscany to the bustling markets of Sicily, Italy's diverse landscapes and rich cultural heritage have inspired some of the most captivating aromas known to humanity.
Italian perfumes come in a wide range of styles and compositions, catering to various preferences. Whether you're drawn to fresh and invigorating citruses, sensual florals, or rich orientals, there's an Italian perfume to suit every taste. Enamored by the versatility, we found it apt to try these lovely scents for you. And we rated them based on aroma, sillage, composition, and value — so that you don't compromise at all in terms of experience.
So, tighten your Venetian mask, toss a coin into the Trevi Fountain of tantalizing aromas, and let's explore the finest Italian perfumes like never before!
12 Best Italian Perfumes Filled with Style And Freshness
Imagine strolling through a lush garden in full bloom with the intoxicating aroma of a myriad of flowers. That's the experience the Bloom Eau De Parfum by Gucci effortlessly brings to life. Crafted under the creative direction of Alessandro Michele, this scent is a tribute to the diverse facets of modern womanhood. At the heart of the perfume lies the exquisite white floral trio: tuberose, jasmine, and Rangoon creeper. We found the scent subtle to the nose yet strong — and it lasted for a good 3 hours. Also, we loved how the bottle is adorned with a vintage-inspired label and the iconic Gucci bamboo-inspired cap. It's a timeless addition to any perfume collection, making it one of the best perfumes from Italy!
Pros
Sweet floral notes
Ideal for daytime wear
Perfect for spring and summer
Easy to carry
Perfect for gifting
Cons
May require reapplication
2
Best Long Lasting Scent
Dolce & Gabbana Light Blue Eau De Toilette
If this fragrance had a catchphrase, it would be "Vacation Vibes, Anytime!" It's like a passport to instant happiness, a spritz of that irresistible Italian zest that transports you to those dreamy coastlines even if you're just lounging on your couch. Filled with zesty Sicilian apple and bluebell top notes, the perfume is an amalgamation of fruity floral goodness. With bamboo notes at heart, cedarwood and amber playfully linger, wrapping you in a warm, sun-kissed embrace. The refreshing scent evokes sensuality and leaves a beachy sillage behind. So, whether you're heading out for gelato with friends or simply strolling at the beach, this quirky little masterpiece has got your olfactory adventure covered!
Pros
Fresh scent
Perfect for daywear
Ideal for summerwear
Long-lasting
Sleek design
3
Best Sensual Scent
Giorgio Armani Si Eau de Parfum
Launched in 2013, the perfume by Giorgio Armani caters to modern and chic folks in search of fruity fragrance. From its inception, Si Eau de Parfum commands attention with an initial embrace of blackcurrant nectar, a note that offers an enigmatic blend of sweet succulence and dark mystique. The base notes draw us into an embrace of warm, woody accords, vanilla, and patchouli. We found after using the perfume that the grounding earthiness of patchouli juxtaposed with the indulgent warmth of vanilla makes this a perfect pick for fall and winter vibes.
Pros
Sensual scent
Giftable packaging
Great for fall and cold weather
Ideal for nightwear
Lasts all day with one application
Cons
Too sweet and cloying for some
4
Best Budget-Friendly
Bellini Frais Le Monde Gourmand Eau de Parfum
Le Monde Gourmand Eau de Parfum by Bellini Frais offers a delectable olfactory journey. Its sparkling top notes of mandarin orange and prosecco transport you to sunlit terraces. The prosecco as the base note leaves a lingering, sophisticated trail. A sensorial masterpiece, it merges fragrance with gastronomy, inviting you to savor life's pleasures with every spritz. The beauty team found the flacon's elegance mirrors the scent's refined essence. We recommend this warm fragrance for summer wear as this perfume gives a wholesome meaning to morning bellinis!
Pros
Intimate sillage
Good value
Ideal for summer wear
Vegan
Cruelty-free
5
Best Hypoallergenic
Skylar Midnight Moon Eau de Parfum
Midnight Moon Eau de Parfum is your fragrant passport to a whimsical nocturnal escapade. Imagine a midnight garden party with stargazing fireflies and mischievous owls. Top notes of juicy  Italian bergamot and water lotus set the mystical tone, while the heart blooms with ethereal cranberries, dreamwood, and orange flowers. Base notes of vetiver and musk lead you on a moonlit forest adventure. The bottle's enchanting design is your key to a world where ordinary boundaries blur, and the magic of the Midnight Moon takes center stage — making it a must-have for summer wear.
Pros
Hypoallergenic
Vegan
Cruelty-free
Safe for sensitive skin
Perfect for summertime
6
Best Summer Scent
Laura by Laura Biagiotti Eau de Toilette
Laura by Laura Biagiotti Eau de Toilette is a spritz of pure Italian daydreams. Imagine riding a Vespa through lemon groves, wearing a flowy dress made of sunshine  — smelling like a dream. Top notes of litchi, watermelon, bergamot, Brazilian rosewood, and peach tickle your wanderlust while the heart dances with a bouquet of blooming roses, freesia, and jasmine. Base notes of amber, vanilla, and vetiver wrap you in a cozy gelato-hued blanket. With a bottle that could be a cameo at a Roman carnival, Laura's quirky charm captures the art of Italian living — as vibrant as a Piazza Navona puppet show.
Pros
Great for summer and spring
Classy packaging
Sleek bottle
Light and not overpowering
Fruit and aquatic scent
7
Best Iris Scent
Prada Infusion d'Iris Eau de Parfum
Considered the finest luxury brand, Prada offers an enigmatic perfume, Infusion d'Iris, that pays homage to subtlety and elegance. It transcends fleeting trends, embracing timelessness with an iris-centered symphony. Top notes delicately unfold a prelude of Tunisian neroli, cedar, and mandarin. The heart, a sonnet of iris pallida and galbanum, reveals layers of nuanced emotion. Vetiver and cedar base notes compose a sonata of sophistication. Encased in Prada's minimalist style, the translucent bottle looks like a cute addition to your dresser. We find this one to be the best for enhancing natural scents!
Pros
Long-lasting scent
Floral woody musk
Perfect for gifting
Easy on the skin and nose
Classy packaging
8
Best Fruity Scent
Salvatore Ferragamo Signorina Eau de Parfum
The bright fizzy perfume by Salvatore Ferragamo is a flirtatious serenade to youthful elegance. Imagine strolling through a blooming Italian garden adorned in a bow-tied dress. Top notes of currant and pink pepper compose a vibrant prelude. With the heart notes, a symphony of jasmine rose, and peony evokes the essence of youthful romance. Creamy panacotta and patchouli base notes linger, a sweet reminder of sophisticated playfulness. With firsthand experience, we found the bottle, a miniature masterpiece, embodies a classic charm with a modern twist. It's the perfect match for women with a lively spirit.
Pros
Perfect for everyday wear
Ideal for summertime
Affordable pricing
Moderate sillage
Long-lasting wear
Cons
May not be suitable for daily wear
9
Best Citrus Scent
Valentino Voce Viva Eau de Parfum
Much like Valentino's sultry red-soled pumps, its Voce Viva Eau de Parfum also encapsulates empowerment in a bottle. It's the anthem of modern femininity — an olfactory tribute to individuality. Fresh Italian bergamot and mandarin open like a confident conversation. A chorus of orange blossom and gardenia heart notes and warm vanilla and tonka bean base notes provide a reassuring embrace, a reminder of self-assuredness. The bottle, an embodiment of contemporary elegance, exudes confidence with its rock stud-inspired design. This fragrance whispers authenticity and echoes the power of embracing one's unique voice.
Pros
Oriental and floral scent
Long-lasting scent
Suitable for all skin types
Sleek bottle
Classy packaging
10
Best Luxury Scent
Bottega Veneta Eau de Parfum
Bottega Veneta, a brand known for understated luxury and lovely Italian bags, crafts a masterpiece with this perfume. Opening with bergamot and pink pepper, its refined entrance sweeps you off your feet at first spritz. The heart reveals jasmine sambac and leather, a dance of floral allure and sensuous depth. Base notes of patchouli and oakmoss create a mesmerizing finale. This fragrance epitomizes the brand's ethos of craftsmanship and sophistication. The bottle's intricate design echoes the brand's signature weave, a tactile ode to its heritage. Bottega Veneta Eau de Parfum is an olfactory masterpiece, a sensorial journey of timeless allure.
Pros
Ideal for nighttime wear
Perfect for office wear
Huge compliment getter
Splurge-worthy
Leather scent
11
Bvlgari Omnia By Bvlgari Eau De Parfum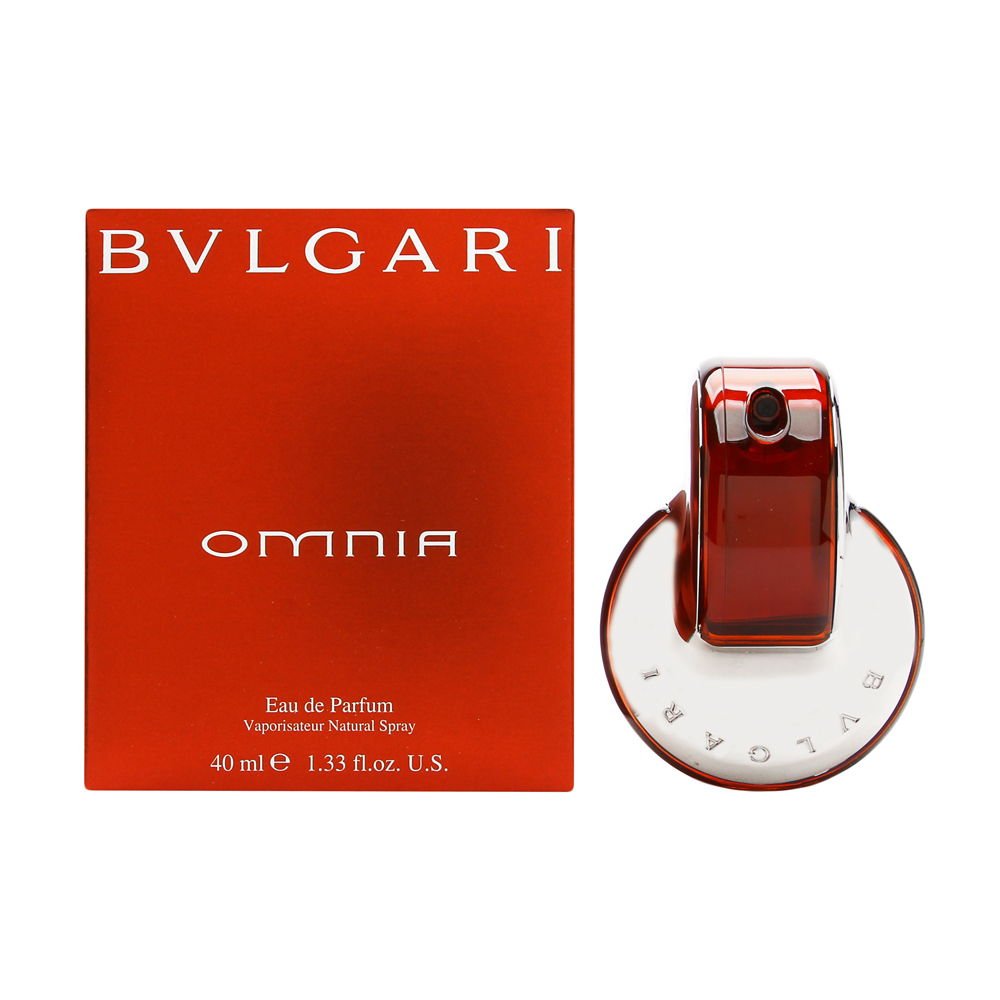 This perfume by Bvlgari feels like a fragrant kaleidoscope, with each note having a vibrant facet. Opening with mandarin and ginger, it's a burst of zesty energy. The heart reveals the purity of lotus and the subtlety of saffron. As it settles, it embraces the warmth of sandalwood and the sensuality of benzoin. A symphony of contrasts, it mirrors life's multifaceted beauty. Omnia is a scent for those who celebrate life's diversity, finding elegance in its myriad shades, a fragrant reflection of the enigmatic and ever-evolving spirit. According to our beauty team, this perfume is perfect for all ages.
Pros
Unique scent
Warm and spicy
Balanced sillage
Perfect for casual wear and everyday use
Quirky bottle design
12
Acqua Di Parma Rosa Nobile Eau De Parfum
Last but not least, the Acqua di Parma's Rosa Nobile is an ode to the noble rose. Opening with sparkling notes of Sicilian mandarin and Calabrian bergamot, it makes for a joyful embrace. The heart blooms with velvety peonies, lily of the valley, and the regal damask rose. As it settles, a blend of ambergris, cedarwood, and musk creates a sophisticated resonance. Apart from capturing the essence of an Italian rose garden, the scent doesn't seem overbearing and stays quiet on the nose. Moreover, the iconic bottle's golden cap and minimalist design reflect the brand's heritage. If you like a rosy scent, then the Rosa Nobile mustn't be skipped out on!
Pros
Performs well in the wintertime
Crisp and fresh rose scent
Cute bottle
Perfect for gifting
Great sillage
Now, that we have discussed the best picks, let's look into the ways you can select the best perfume for yourself or a dear friend!
How to Select the Best Italian Perfumes?
Whether you're wandering through cobblestone streets or basking in the Mediterranean sun, here's a guide to help you navigate the world of Italian perfumes and find the one that resonates with your style and preferences.
Understand Your Preferences: Italian perfumes come in a variety of styles, from fresh and citrusy to warm and sensual. Before you begin your search, consider the scents you're naturally drawn to. Do you love the invigorating notes of citrus, the elegance of florals, or the richness of oriental fragrances?
Research Italian Perfumery Houses: Italy boasts a rich lineage of perfume houses with their own unique stories and expertise. Research renowned Italian perfumery houses that have a history of crafting exceptional scents. Brands like Acqua di Parma, Gucci, Prada, and Dolce & Gabbana are just a few names synonymous with Italian luxury and creativity.
Sample And Test: Never underestimate the power of sampling. Visit perfumeries, department stores, or specialty shops that offer a wide range of Italian perfumes. Take your time to test different scents on your skin. Fragrances can react differently based on your body chemistry, so allow them some time to develop and reveal their true character. Online perfume sampling opens a world of scent exploration from the comfort of home. Experience diverse fragrances through curated sample sets, allowing you to discover your signature scent before committing to a full bottle.
Consider the Season And Occasion: Italians have a knack for matching scents to occasions and seasons. Light, fresh fragrances are ideal for spring and summer, while richer, spicier scents suit fall and winter. Consider where you'll be wearing the perfume — a romantic evening out, a casual day by the sea, or a formal event.
Embrace Italian Ingredients: Italy's natural bounty influences its perfumes. Look for perfumes that highlight iconic Italian ingredients such as Sicilian lemons, Tuscan lavender, Calabrian bergamot, and Mediterranean herbs. These ingredients bring a touch of authenticity and uniqueness to the fragrances.
Read Reviews And Recommendations: Online reviews and recommendations from fragrance enthusiasts can provide valuable insights into the performance and character of Italian perfumes. However, keep in mind that scent perception is subjective, so trust your senses as well.
How to Use the Best Italian Perfumes?
Here's a quick guide on how to use (and not abuse) the best Italian perfumes:
1. Start with a Clean Canvas: Before applying any perfume, ensure your skin is clean and moisturized. Hydrated skin helps the fragrance last longer and allows the scent to meld with your natural oils for a more personalized aroma.
2. Choose the Right Concentration: Italian perfumes are available in different concentrations, ranging from eau de toilette to parfum. Consider the occasion and desired intensity. Lighter concentrations are ideal for casual settings, while parfum is perfect for special evenings.
3. Mindful Spritzing: Less is more when it comes to applying perfume. A couple of spritzes are usually sufficient — one on each pulse point (wrists, neck, behind ears), and perhaps a light mist in your hair or on clothing. Avoid rubbing your wrists together, as it can break down the fragrance molecules.
4. Layering Is Key: To enhance the longevity of your scent, consider layering with complementary products from the same perfume line. Start with a scented shower gel or body lotion to create a subtle base before applying the perfume.
5. Timing Matters: Apply your Italian perfume right after you've dried off from a shower or bath. Your skin's warmth and moisture will help absorb and diffuse the fragrance, amplifying its presence.
6. Embrace the Pulse Points: Perfume reacts beautifully with your body's natural heat, so focus on applying it to pulse points where your blood vessels are closest to the skin's surface. These areas emit heat and enhance the projection of the fragrance.
So, whether you're drawn to the vivacious energy of Italian citruses, the soulful aromas of its landscapes, the invigorating marine notes, or the refined elegance of its luxury, Italian scents offer a fragrant journey through a country that knows how to celebrate life in all its olfactory splendor. In the end, step into a world where fragrances dance the Tarantella, and scents are as enchanting as a moonlit gondola ride through the canals of Venice with the best Italian perfumes in the mindfully catered list just for you!
FAQ's
Why are Italian perfumes famous?
Italian perfumes are famous for their lavish fragrance as they are made using the finest natural ingredients, such as flowers, herbs, and spices. These rich ingredients create fragrances that are both distinctive and long-lasting, hence they are so popular among the folks.
How long do Italian perfumes last?
The best Italian perfumes tend to last for a good 6 to 8 hours when worn adequately.
Are Italian perfumes unisex?
Yes, there are many Italian perfumes out and about that are unisex.
Does Italy make good perfume?
Yes, of course. Italy is among the top producers of fine perfumes and fragrances. So, with a great fanbase, Italy does make good perfumes.
What scents do Italians like?
Gourmand scents are quite famous in Italy. Some Italians love citrus and have a strong connection with other ingredients such as iris, leather, and Mediterranean herbs like basil and rosemary.
Why Trust Pinkvilla
Our product experts study the specifications of every product we suggest and try them out to bring what's proven to be worthy of your money, time, and energy. We also have subject matter experts from various fields like Fashion, Skincare, Haircare, Home Decor, and Health & Fitness onboard to make sure our suggestions are credible and trustworthy. You can trust select to be your faithful shopping guide for all the right reasons!
Author BIO
Sayantani is a certified hair and makeup professional turned writer with 2+ years of experience in the same genre. Ap More
Source link