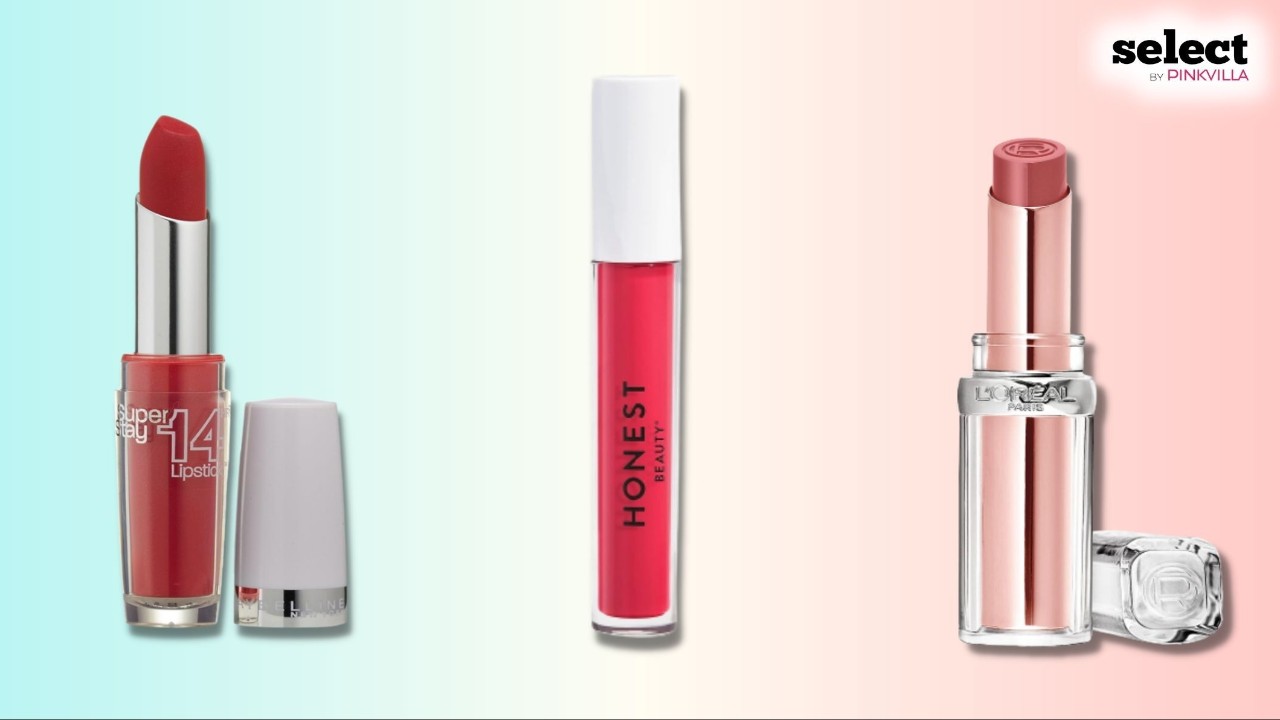 The products curated for this article are independently chosen by the
editorial team. If you make a purchase through the links mentioned below, we may receive a commission. Check out our product
research & curation process
Lipsticks are a staple in our beauty stash thanks to the versatility they offer and the power they have to quickly change our look! However, most of the makeup brands often compromise on the quality and the ingredients in the name of beauty, and that's where these best lead-free lipsticks enter! These products are packed with effective ingredients that not only cause no harm to your skin, but also do not compromise the untainted glam you've been looking for. The creamy and pigmented formulas of these lipsticks are mostly enriched with natural ingredients that are free of nasty chemicals and toxins to ensure a result that dermatologists would approve of!
Just like Gwyneth Paltrow said, "Beauty, to me, is about being comfortable in your own skin. That, or a kick-a** lipstick," and who doesn't believe in that? Because we do! And that's why we have curated these gems after putting them to the test. So leave your worry behind, and buckle up for lipstick shopping! Take a look at our top picks!
12 Best Lead-free Lipsticks to Make A Statement Without Harming Your Pout
A lipstick that makes a strong party statement without causing harm to your precious pout? Yes, please! This lead-free lipstick not only gives you the dreamiest lips but also imparts good moisturization to them. Addedly, the After Midnight shade gives you a metallic blue finish which is ideal to be paired with partywear to stand out in the crowd. Last but not least, the brand boasts of providing you with guilt-free glamor that softens the lips, thanks to its antioxidant-rich formula that you won't regret investing in!
Pros
Cruelty-free
Provides guilt-free glamor
Vegan-friendly
Moisturizing
Long-lasting
Softens the lips
2
Paraben-free
MINERAL FUSION Velvet Finish Lipstick
The richly pigmented lipstick from Mineral Fusion focuses on correcting the flaws while covering them up at the same time. Enriched with shea butter, pomegranate, red tea, white tea, vitamin C, E, and jojoba seed oil, the products also claim to condition the lips as it gives you a vivid appearance. Furthermore, the brand promises a top-notch experience with the formula that is gluten-free, paraben-free, phthalates-free, SLS-free, and most importantly lead-free. The best part? It is hypoallergenic and best suited for sensitive skin!
Pros
Smudge-resistant
Natural formula
Moisturizing
Talc-free
Free of synthetic fragrance
Cruelty-free
Cons
Could be more long-lasting
3
Contains SPF
REVLON Moon Drops Creme Lipstick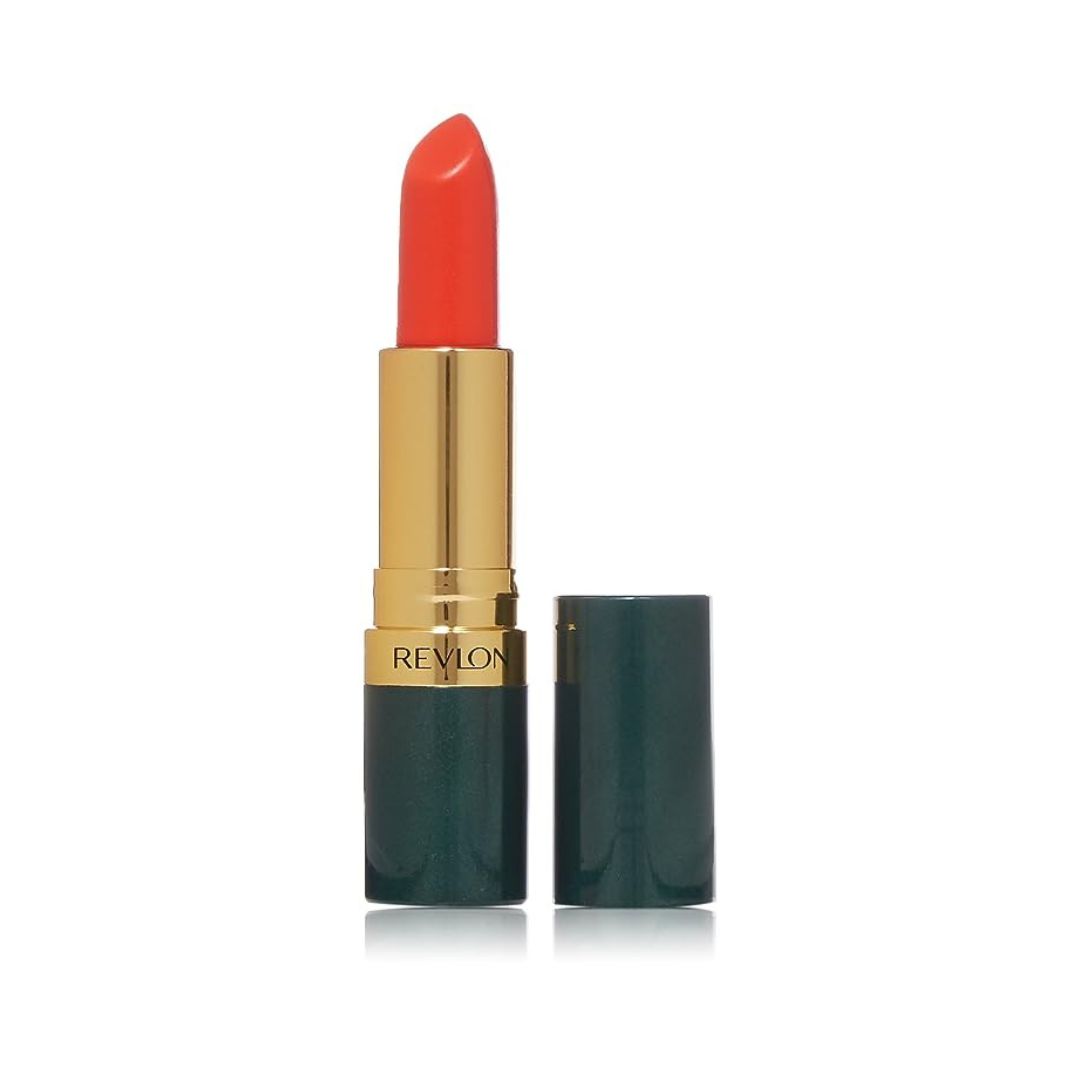 Our list would be incomplete without a lipstick from Revlon, a brand that has mastered the art of curating lead-free lipsticks. And this Moon Drops Creme range is one fine example of that. To begin with, it not only helps in giving you a glam look, but also provides a moisturized pout. With SPF 6, the creme lipstick further keeps your lips supple and smooth for a long time while protecting them from the harmful UV rays of the sun. Addedly, the eye-catchy packaging is what will keep you hooked for a long time.
Pros
Climate pledge friendly
Moisturizing formula
Contains SPF
Keeps pout smooth
Eye-catchy packaging
Array of shades
4
Cruelty-free
GABRIEL Cosmetics Lipstick
Stop your hunt if you are looking for a non-toxic lipstick because Gabriel has come up with a gluten-free, lead-free, cruelty-free, and vegan-friendly formula that works as a blessing in disguise for people who don't compromise on their skin's health in the name of beauty. This lipstick contains jojoba seed, aloe, along with candelilla wax to give you budge-proof results whether you wear it alone or with lipliner. So, why wait? Enjoy a long-lasting formula that provides intense hydration and stays all day and night with this product.
Pros
Long-lasting formula
Protects the lips
Cruelty-free
Vegan-friendly
Gluten-free
Non-toxic
5
Gluten-free
ZUZU LUXE Lip Color Lipstick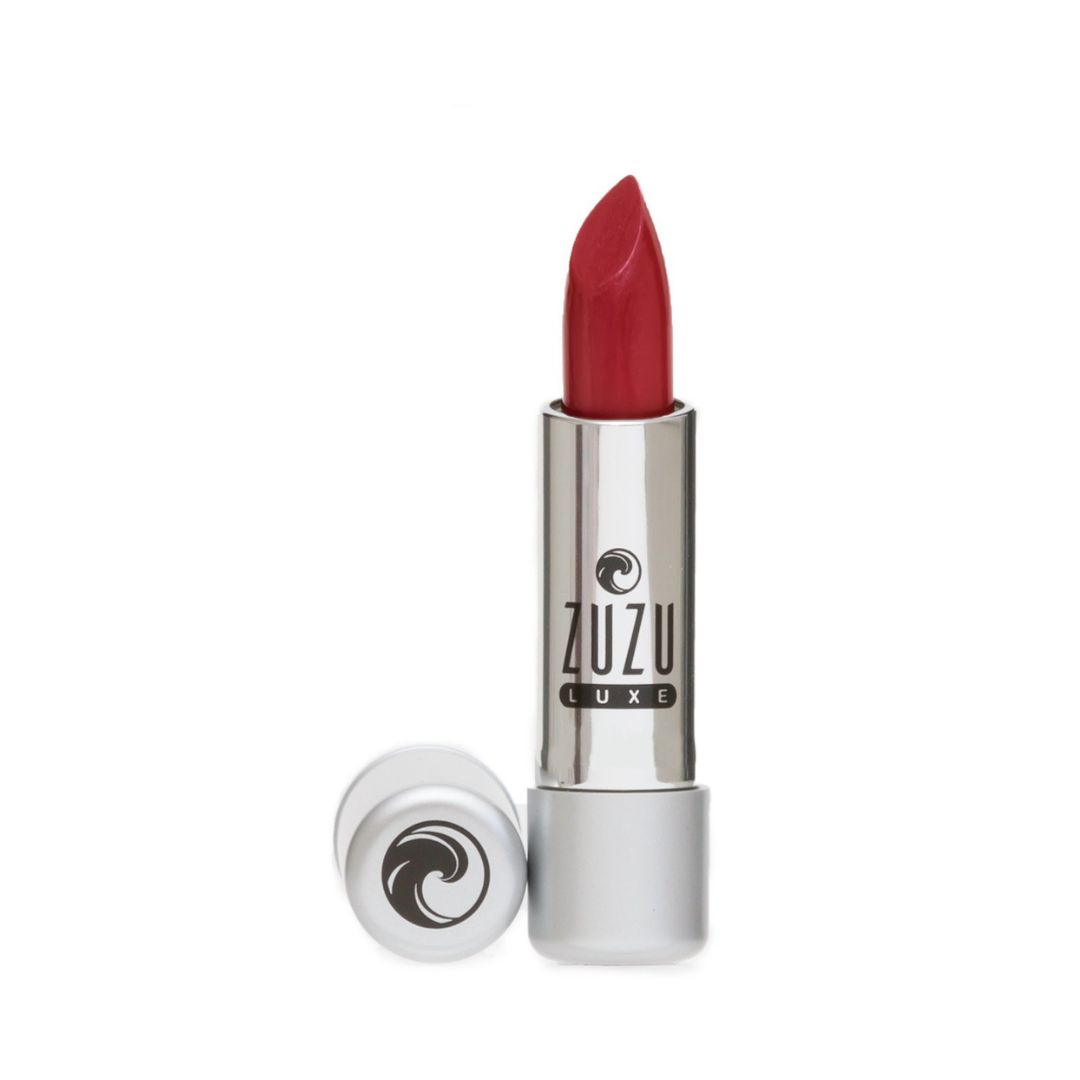 The ultra-hydrating lipstick from Zuzu Luxe comes with a certification of Natural Product Association that claims the product to be free of mineral oil, lanolin, talc, paraben, gluten, and lead. Addedly, the product glides smoothly over the lips while keeping them soft, supple, and smooth all the day long. It is also loaded with hydrating ingredients like sesame seed oil, sea fennel extract, jojoba seed oil, and candelilla wax for an overall benefit. So why wait? You know you need it!
Pros
Long-lasting
Moisturizing
Natural ingredients
No synthetic component
Keeps lips soft
Gluten-free
6
Wearable up to 10 Hours
Bobbi Brown Lip Color
Bobbi Brown is not a new name for a makeup enthusiast! Apart from being a cult-favorite high-end brand, the makers boast of providing you with some of the best lipsticks available online. Not only that, but they also come up with a formula that won't cause any harm to your lips in the first place. Talking about this lipstick in particular, it has a creamy semi-matte texture that promises to stay on your lips for more than 10 hours without making you feel uncomfortable. Get this radiant lipstick that provides a rich full coverage for flattering compliments today!
Pros
Wearable up to 10 hours
Doesn't contain nasty chemicals
Feels comfortable
Enhances lip color
Moisturizing
Luminous shine
7
Hydrating Formulation
RMS Beauty Wild With Desire Lipstick
The brand, RMS Beauty is proud to present the great amalgamation of high-impact color with sumptuous care that feels comfortable, nourishing, and moisturizing at the same time in the form of this lipstick. This lipstick comes in ultra-wearable shades that promise to stay in place without fading or bleeding. Addedly, rich in antioxidants and signature RMS beauty oil, the lead-free lipstick provides a natural finish and a subtle look that you can carry everyday. Not to miss, the product is loaded with ingredients like castor seed oil, cocoa seed butter, and beeswax for a great infusion of hydration.
Pros
Richly pigmented
A little amount goes a long way
Ensures subtle look
Long-lasting
Naturally comfortable on lips
Hydrating
8
Glides Like Butter
Real Purity Lipstick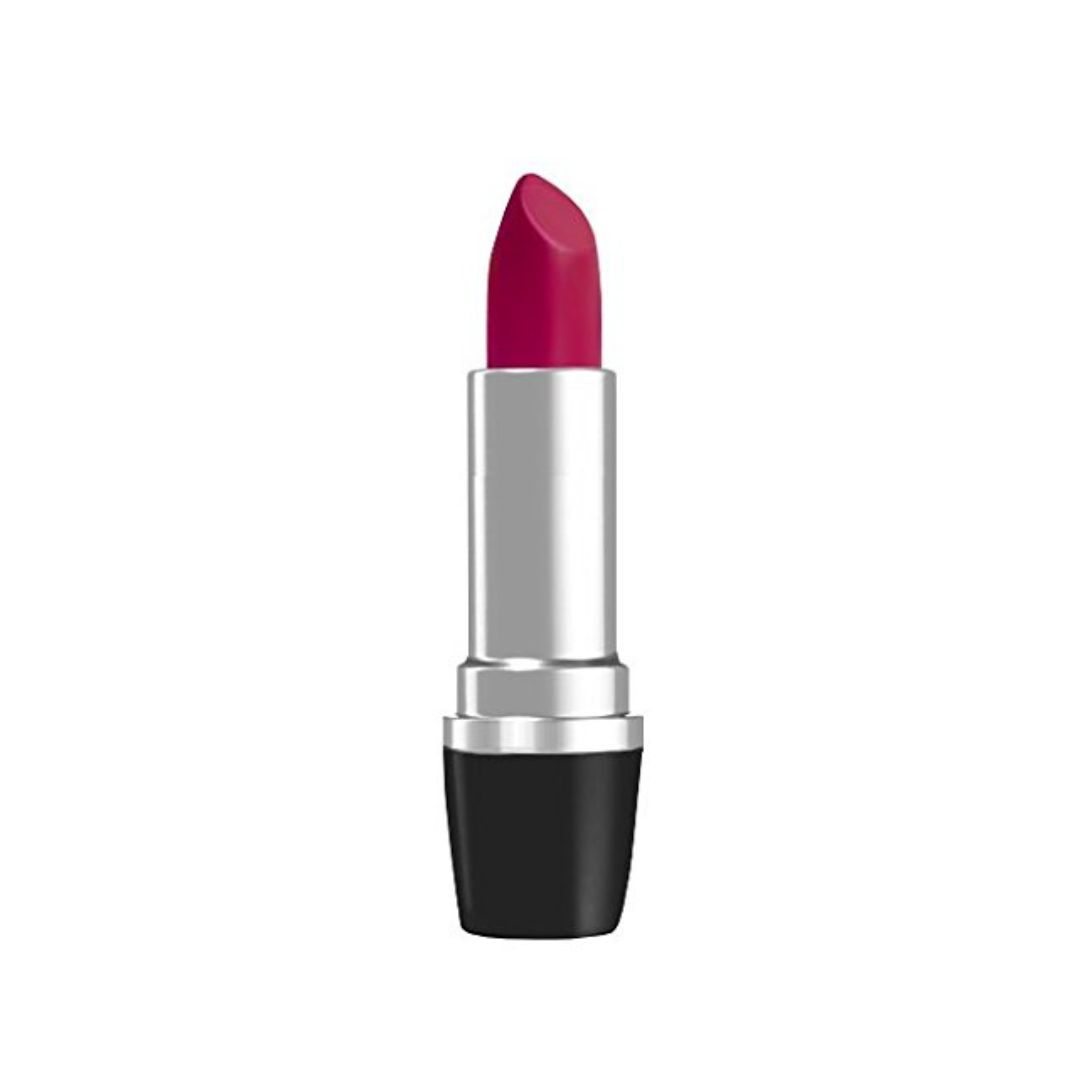 You will fall in love with the creamy and rich formula that Real Purity has to offer to make your pout look absolutely gorgeous. This lipstick not only claims to do no harm to your skin but also helps you in making your pout look fuller and plumper. The brand also claims to boost your immune system thanks to the powerful antioxidant formula that works wonders on the skin. Addedly, the lip product comes in a smooth texture that glides like butter for a fuss-free application. Habit of licking the lips? Worry no more, as it is rated one of the safest lipsticks in the world.
Pros
Makes pout fuller
Boosts immune system
Rich in antioxidant formula
Glides like butter
Safest lipstick
Makes lips soft
Cons
Packaging could be better
9
Editor's Choice
MAC Satin Lipstick
There's no lipstick lover in the world who is not quite a fan of MAC lipsticks! Well, it's not always the color payoff, but the non-toxic formula and buttery texture that wins the hearts of makeup enthusiasts. This special lipstick gives you a satin finish that shines throughout the day for a glamorous look. Addedly, the creamy product ensures smooth application whenever you apply it for a flattering finish. And longevity? It will even survive meals!
Pros
Glides on smoothly
Moisturizing
Safe formula
Pigmented
Classy packaging
Influencers' favorite
10
Vegan-friendly
ILIA Color Block Lipstick
A vegan-friendly lipstick that is free of toxic chemicals, we mean, who wouldn't like that? We believe that every mindful beauty lover would fall for it! Enriched with castor seed oil, apricot seed oil, and mango seed butter, the brand boasts of providing you with four times more pigmentation than your average lip products with this formula. It also delivers a long-lasting coverage that stays on your lips backed by a smooth and buttery application. The interesting part? It is dermatologically-tested and safe to use by all skin types!
Pros
Sustainably sourced
Non-comedogenic
Cruelty-free
Vegan-friendly
Smooth application
Leaves no residue
11
Smashbox Be Legendary Cream Lipstick
With a climate pledge friendly formula, Smashbox comes with an effective lip product that turns your makeup game into envy-worthy! Along with providing you with the richest pigment, the creamy and healthy lipstick promises the safest formula containing vitamin C, vitamin E, and shea butter to ensure even application. Addedly, the formula glides on the lips like a dream without leaving a patch or settling into the fine lines. So, what are you waiting for? Grab it now!
Pros
Richly pigmented
Creamy texture
Effective ingredients
Glides like butter
Silky texture
Doesn't settle into the lips
12
SOULTREE Ayurvedic Lipcare
The ayurvedic lipstick is loaded with effective ingredients like wild honey, organic ghee, and sweet almond that nourish your lips while naturally protecting them from external factors. It has a rich and creamy formulation that heals from within while giving you the desired glamorous look that you have always wanted! Let us also tell you that the lipstick is not only lead-free, but also phthalates-free, SLS-free, and silicone-free to ensure proper care. Now c'mon, go buy it with confidence!
Pros
Heals lips from within
Premium formula
Moisturizing effect
Organic
Ethically sourced
Preservatives-free
Cons
Packaging could be better
Now that you've already seen our top picks, take a look at how you can choose the best lead-free lipstick for yourself – 
How to Choose the Best Lead-free Lipstick?
Below are the parameters to remember before buying a lead-free lipstick – 
a) Ingredients: Before you make a purchase, make sure you thoroughly go through the ingredient list and check whether it contains lead. Make sure you are picking one good reliable brand that offers transparency in the label.
b) Research: Proper research will go a long way! Before you go for the product, take a look at what the internet says on whether the brand, precisely the product is actually lead-free or not! 
c) Reviews: You can also rely on online reviews and the pros and cons. They will help you to make an informed decision.
How to Apply the Best Lead-free Lipstick?
Below are a few points to remember before applying a lead-free lipstick – 
a) Just like every other lipstick, make sure you are starting with a clean canvas to ensure a crack-free lipstick application.
b) Before you put on your lipstick, make sure you exfoliate your lips really well so that they appear plump, full, and smooth without any dead cells.
c) Next, moisturize your lips with a good lip balm and keep it for some time.
d) Soak the excess lip balm after about 10 minutes with a dry tissue.
e) Apply the lip liner which is slightly deeper than your lips shade to ensure a dramatic yet clean application and prevent your lipstick from bleeding and feathering out.
f) In this step, you can even apply a lip primer if you want to. It will help blur out the fine lines on your lips and ensure a smooth pout. It will also create a barrier between your lips and the lip product.
g) Lastly, take your lipstick, apply it thoroughly over your lips and enjoy the flattering compliments!
Conclusion 
So, that's it! You have now an array of options to pick from! These best lead-free lipsticks are carefully curated keeping in mind the mindful beauty lovers who are reluctant to sacrifice their skin's health in the name of beauty. And we couldn't appreciate those fashionistas enough! Apart from providing you with what you desire, these lipsticks promise rich pigmentation, creamy formula, and a buttery texture that stays on your lips for a long time to ensure unwavering glam! Now go and grab one before they go out of stock!
FAQ's
Why do lipsticks contain lead?
Lead is found mostly in all minerals which are used to derive a perfect formula for your favorite lipsticks. It often becomes troublesome for the brands to eliminate lead from the product during the purification process.
Which lipstick has the most amount of lead?
According to research, around 61% of lipsticks contain harmful lead. But recent study has shown that Maybelline's Color Sensational in the shade Pink Petal has the most amount of lead.
What are the long-term effects of using lipsticks that contain lead?
When a certain amount of lead is present in your lip product, it is likely to be absorbed by blood, bones, and soft tissue that can be dangerous for long term. It can cause skin related issues, neurological issues like seizures and even death.
Why Trust Pinkvilla
Our in-house certified makeup expert, Sayantani, doesn't mind sharing her makeup tips and tricks with others. This time, she thought of writing an article for the mindful cosmetics lovers and thus, she relied on her own collection of lipsticks that are free of nasty chemicals and have truckloads of benefits instead. Sayantani knows how these lead-free lipsticks can be game changing in your makeup routine and thus, can't wait to share these with all her readers!
Our product experts study the specifications of every product we suggest and try them out to bring what's proven to be worthy of your money, time, and energy. We also have subject matter experts from various fields like Fashion, Skincare, Haircare, Home Decor, and Health & Fitness onboard to make sure our suggestions are credible and trustworthy. You can trust Select to be your faithful shopping guide for all the right reasons!
Author BIO
Sayantani is a certified hair and makeup professional turned writer with 2+ years of experience in the same genre. Ap More
Source link