Fairy dust might seem like an unlikely and unscientific solution to the war on waste, but it's been a motivating step in the right direction for one family.
It's one of a long list of tweaks Becca Chapman and her family have made to reduce their waste footprint. 
"[They're] small choices. I was like well 'glitter is the microplastic that I don't want to sprinkle all over my furniture and it's not environmentally [friendly]."
So when the tooth fairy was due for a visit, Becca devised her own recipe for an eco-alternative, made from pink salt, food colouring, flowers from the garden, and essential oils.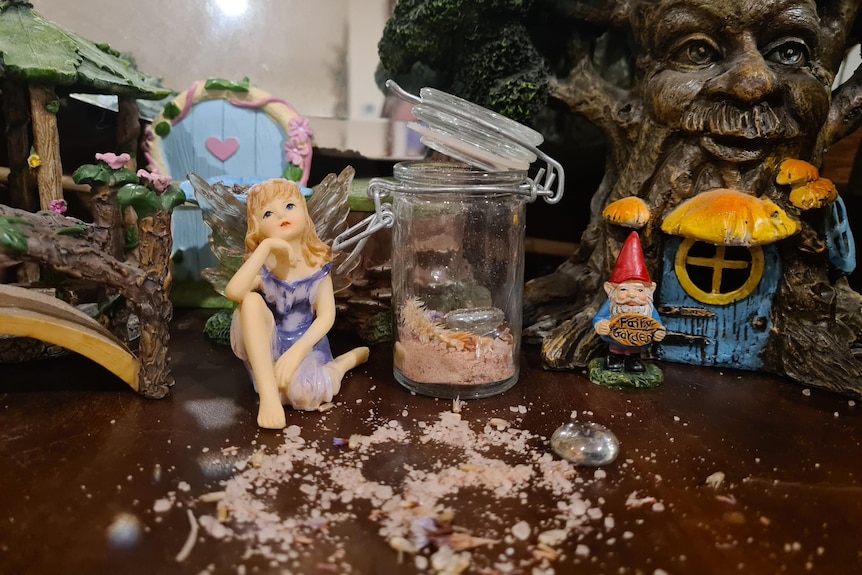 Over the last decade or so, Becca and her family have been trying to reduce their waste in whatever small but meaningful ways they can, but she's the first to admit that with full-time work and a busy family life, changes take commitment and time.
"I don't think anyone could be perfect, I would be the biggest hypocrite … I'm sitting here wearing synthetic fabrics and then the little microplastics will be going through my washing cycle," she says.
"[But] I have a thing in my head where I go 'OK, if something's not right you either get used to it, or you get busy to do something about it'.
"So instead of getting overwhelmed about pollution and climate change, I think 'OK, how about one thing and we do that until it becomes a habit or until it becomes easier?"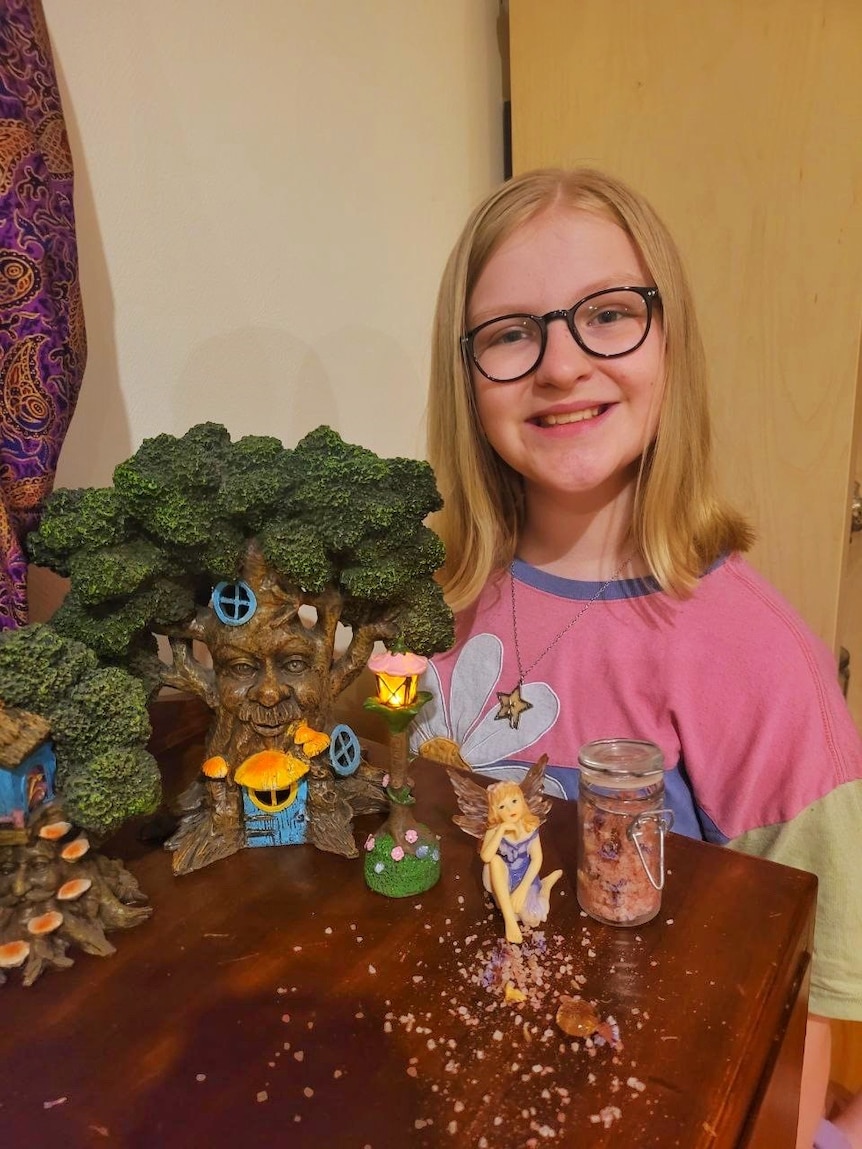 Becca isn't alone in trying to do her part in reducing waste. We heard from more than 1,000 of you who shared the little, and big, things you do to reduce your environmental impact.
Many of you have adopted trusted tips like shopping with your recycled bags, avoiding plastic packaging where possible, buying second hand, planning out your meals and using your food scraps for composting.
But there were plenty of novel ideas for reusing and recycling that you might not have thought of, so let's share the brains trust.
To start with, there were some common themes:
1. Know your pantry
Rachel in Newcastle, and many others, reminded us of the value of a good old meal plan and accompanying shopping list to reduce unnecessary purchases at the supermarket.
But have you considered a pantry list, where you keep a running list of the items you already have at home?
Sandra in Bathurst jots down the food she has in her pantry or fridge, particularly fresh fruit and vegetables.
She said it's helped her avoid buying just-in-case items that lead to a pantry double up, and inevitably extra waste.
Once you get home, write the date on items as you open them. This can help later when you're staring at an open packet of parmesan wondering if it's a week, or a year, old.
Speaking of old food, some of you also suggested a regular end-of-week cook-up of wilting veggies to create stock, quiches and other leftover-friendly recipes for lunches for the week ahead.
If, despite your best efforts, you still find yourself stuck with leftover ingredients, you could try what Aarti in Melbourne does and use recipe finder tools online to discover meals that use up whatever you have on hand.
Back in the pantry, Heather in Sydney has a 'what can be recycled?' info sheet hanging up as an easily accessible way to work out what goes in which bin.
Another common-sense tip worthy of a reminder is not shopping when you're hungry.
2. Before you bin the bags…
Are you guilty of excitedly tearing open your online deliveries, leaving the post bag torn to shreds? 
Or maybe you're keen to recycle, but the parcel bag, now covered in labels and tape, seems unusable?
Anne in Queensland sent through her tip, which I'll admit is genius in its simplicity. Turn the bag inside out so it's ready for round two.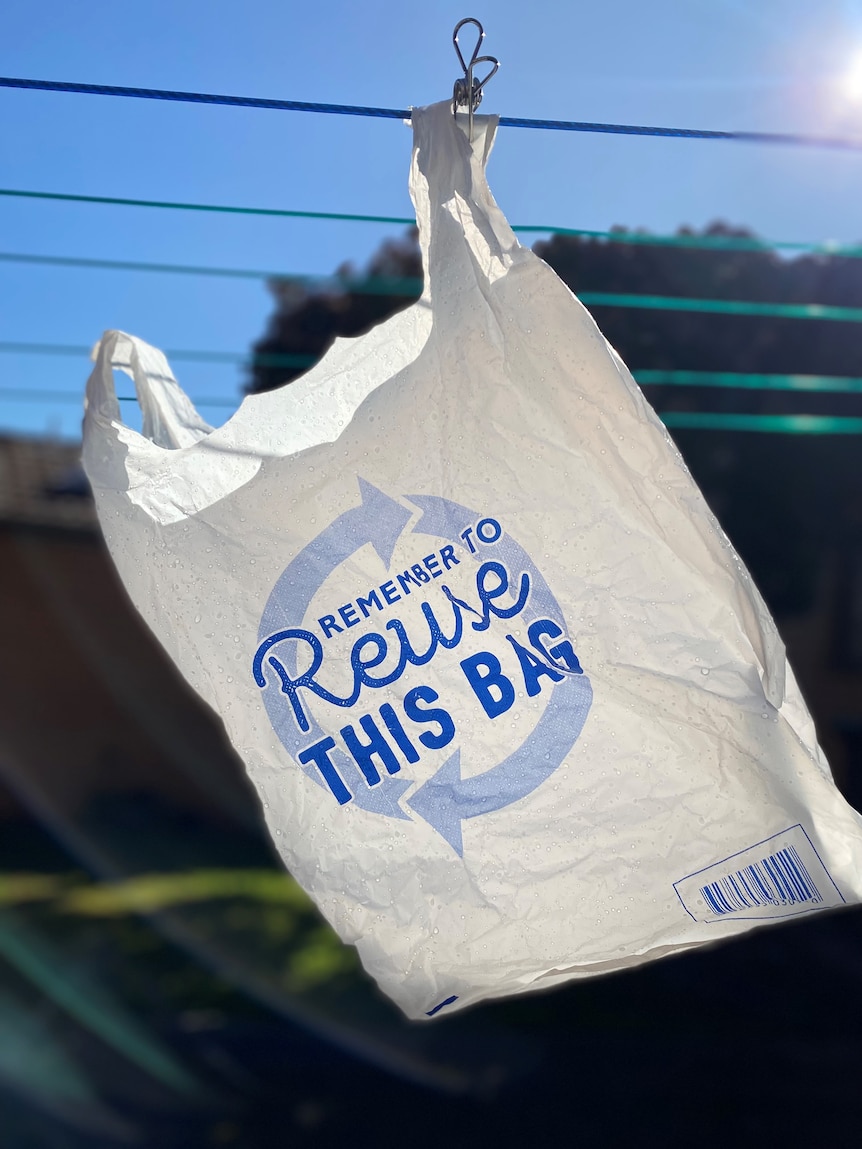 But if you're wondering what to do with your other plastic bags, John from Perth has been "washing the rubbish" for 40 years. An early adopter, he's been giving his plastic bags a scrub after using them so they're ready for reuse.
He offers them to his deli and fishmonger when making a purchase, to save another bag entering the plastic ecosystem.
Really thinking outside the box was Kerryn from South Australia, who uses clean plastic bags and other soft plastics to stuff cushions! 
If you're not bad on a sewing machine, you could also consider turning old T-shirts into recyclable bags.
Steven in Brisbane skips the bags altogether and keeps storage bins in the back of his car. He loads his groceries straight from the trolley to the boot (and then out at the other end).
3. Small paper packages tied up in string
These are a few of your favourite things! Well, not quite – but the idea stands. 
A big part of reducing our waste starts in the supermarket, from how much we buy to the kinds of packaging we're purchasing.
Stewart in Perth opts to buy chocolate packaged in recyclable materials like foil and paper instead of those in a plastic wrapper and in a similar vein, Clare from Sydney avoids ice-creams that come wrapped in individual soft plastics.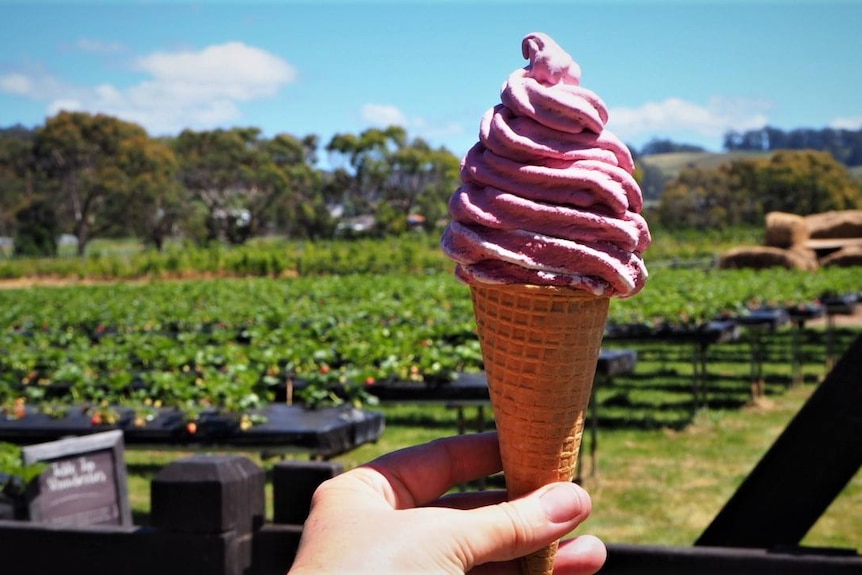 Meanwhile, Ally from Melbourne and Rod from Wollongong both focus on buying items in bulk, instead of individually wrapped, to reduce the plastic they take home. 
Like many parents, Louise in Queensland is a fan of bento box lunches for her kids to eliminate packaging taken to school. Buying one large bag of chips, instead of purchasing a multi pack, not only reduces the volume of soft plastics but it's often friendlier on the hip pocket too. 
Both Marie-Louise and Susan in Melbourne take their own glass containers to the butcher for their meat, putting one less plastic bag into circulation.
Or you could follow Josephine in Victoria's lead and swap your plastic-wrapped vegetables for a loose option. Most fruits and vegetables can be purchased sans plastic to drop straight into your basket. 
4. Party planning goes green
If you've recently hosted a party you'll know it's almost impossible to avoid single-use items, regardless of how eco-friendly they might be.
But it's not all bad news — lots of you had clever ideas to minimise party waste. 
Let's start with the party bag full of plastic (and often made from it too). 
Bede in Wollongong committed to no-plastic party bags. If you want to do the same, get creative with your party favours. Perhaps a paper craft, or a sunflower seedling, or a glass jar with some baked treats inside, or even a small book?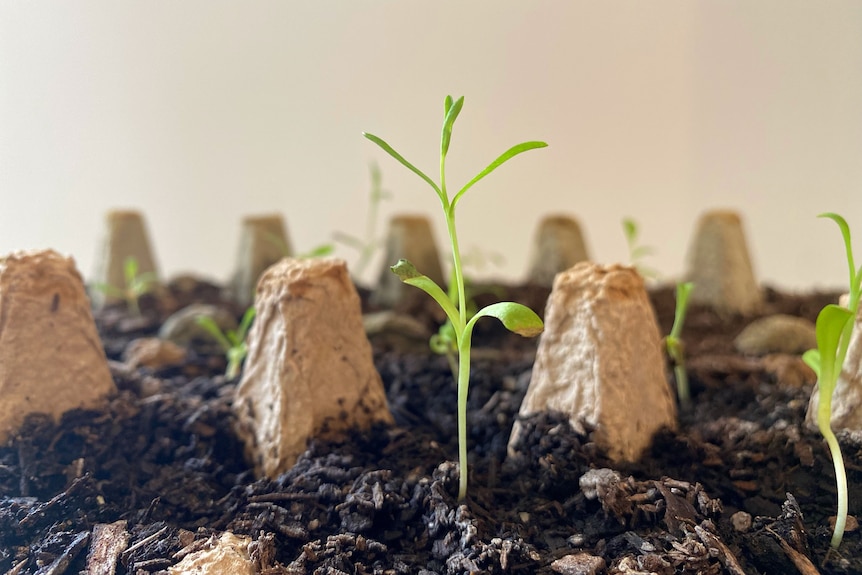 As for balloons or other plastic decorations, Julie in Gippsland opts for homemade bunting instead, made from old clothes and fabric scraps. Best of all, you can use it again and again.
Or if you're in need of confetti, a hole punch (especially one with a fun pattern) and some fallen gum (or other) leaves are a great — and sustainable — alternative.
If you're off to a party, rather than hosting one, you can do your bit too. Make smart gift-wrapping choices. Opt for paper instead of cellophane, or better still, recycle old gift wrap or gift bags, or get creative with newspaper or old fabric like Sandie in Adelaide.
One last tip for all party goers, don't forget to collect your cans and bottles, ready for recycling! 
5. Rethink the bin
More than a few of you wanted to say goodbye to bin liners. Follow the lead of Ruth from NSW who has successfully ditched liners, and instead just gives her bin a regular wipe clean. 
While we're on the topic, a bunch of readers have bin busy (sorry) introducing new bins into your home to better sort waste from organic matter and recycling.
If you're an apartment dweller, composting might not be the easiest option for you, but as Jessie in Perth shared, there are some smaller at-home versions you can use in your kitchen which produce liquid fertiliser for use on any indoor plants or other greenery.
Meanwhile, John in Sydney reminded us that bottle caps which are too small to be recycled through industrial systems don't need to find themselves in landfill. He collects the individual caps in a steel can until it's nearly full and puts that in his bin instead.
You can also separate specialist waste, like electrical items and polystyrene, to be taken to dedicated recycling stations when you have enough.
Want more tips?
Here are a few more of our favourite tips from you — our waste warriors:
1.

Search online marketplaces for second-hand goods before buying items new

2.

Convert old clothes into dish cloths, cleaning rags or even chew toys for pets

3.

Donate your empty egg cartons to local chook-rearing neighbours, or use them to grow your own seedlings

4.

Join buy-nothing social media groups to donate goods you no longer need

5.

Freeze fruit that's going off for baking and smoothies

6.

Learn to sew so you can mend clothes, rather than send to landfill (or cheat and find yourself a good local seamstress who can do the same!)

7.

Keep a set of cutlery and a cup in the car to avoid single-use plastics when out and about

8.

Hit the library and not just for books. Take advantage of toy and tool libraries for items you might only need for a short time

9.

Sign up for online billing and say goodbye to mountains of paperwork

10.

Make your own cleaning products in reusable spray bottles at home 

11.

Buy whole vegetables like celery, cabbage or cauliflower to reduce plastic packaging (and share with friends if it's too much for you to get through)

12.

Store your food correctly to maximise its life

13.

Head to your local kids clothing exchange for sustainable shopping   

14.

Embrace refills. Sure, it's a little more work but it's a whole lot kinder to the environment

15.

Not into advertising mail? Add a 'No junk mail' sign to your letterbox to reduce paper waste

16.

Take advantage of local repair cafes who can help you fix broken items 

17.

Freeze suitable food that is likely to go off or expire before you can use it

18.

When unpacking groceries, always move the older food to the front so it's used first

19.

Opt for string for gifts instead of sticky tape. Better yet, recycle ribbon and string from old gifts and reuse

20.

Organise a local clothes swap
Source link