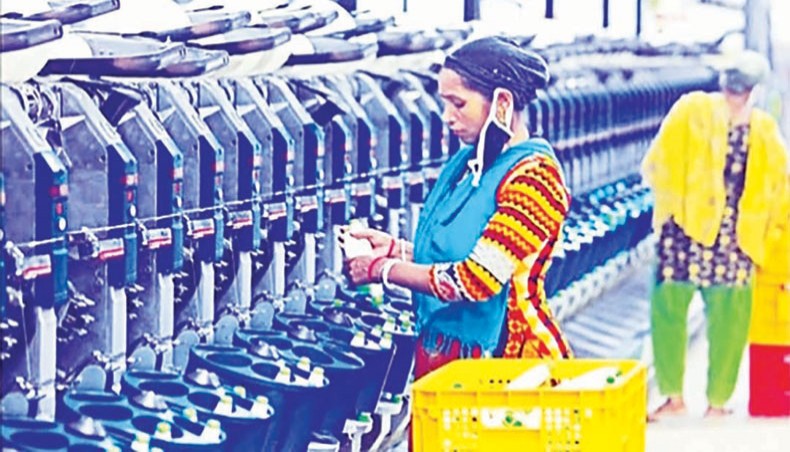 The Bangladesh Textile Mills Association has urged the National Board of Revenue to withdraw value-added tax on the procurement of textile wastage for the recycling industry and output VAT during the sales of the recycled fibre to encourage the recycling industry in the country.
BTMA president Mohammad Ali Khokon on August 6 in a letter to the NBR chairman Abu Hena Md Rahmatul Muneem also requested to introduce a new harmonised system code for recycled cotton fibre to avert any complexities over VAT and supplementary duty on the products.
According to the BTMA, currently recycling industries need to pay 7.5 per cent VAT while purchasing textile wastage commonly known as jhut from the vendors and 15 per cent VAT applicable for selling recycled fibre to spinning and yarn mills.
The trade body also urged the NBR to impose a ban on exports of garments and textile wastage as the number of recycling industries is increasing in the country.
According to the BTMA, Bangladesh clothing industry produces about four lakh tonnes of wastage per year and only 5 per cent of it is recycled locally.
The 100 per cent recycling of the wastage could decrease the import of fresh cotton by 30 per cent saving about $1 billion a year, the trade body said.
The BTMA president said that to encourage the growth of the recycling industry in the country, the VAT applicable to the recycled fibre should be waived, otherwise spinning mills would not be encouraged to use recycled fibre as they could import virgin cotton without any duty.
During the pre-budget discussion, the BTMA had requested NBR to exempt recycling industry in the textile sector from all types of duties and later the  Bangladesh Investment Development Authority in a letter on February 26 had forwarded the issue before the NBR for its consideration, the letter reads.
'It is very unfortunate that the NBR has yet implemented its assurance of meeting the demand,' the BTMA president said.