Written by
Sayantani Deb
  | 
Updated on May 06, 2023   | 
15.3K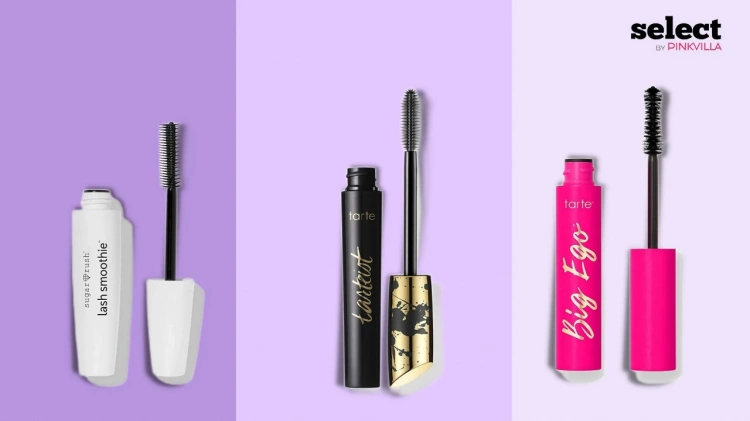 The products curated for this article are independently chosen by the
editorial team. If you make a purchase through the links mentioned below, we may receive a commission. Check out our product
research & curation process
Summer is almost here, it's time to stalk up on your favorite mascaras! For the long-lasting, smudge-proof lashes of your dreams, we have rounded up the best Tarte mascaras, so your eyes never look anything short of flawless. 
When it comes to lashes, you want only the best. An innovative formula that's lengthening, curling, volumizing, and thickening all at the same time without any clumping and gooping around the corner of the eye. While finding the right mascara can transform your makeup game and elevate it to the next level, the cons of using the wrong mascara are endless. Dr Rupa Wong, board certified ophthalmologist, and YouTuber, says, "For years I have disliked mascaras mainly because they are so difficult to remove. The amount of traction and chemicals you have to forcibly put on the lashes to remove the product usually causes a lot of lash loss, dermatitis of your eyelid skin, and creeping." (1)
Why compromise when you can have it all? Founded in 1999, with almost 23 years of experience in slaying the trend scales Tarte cosmetics has unearthed the holy grail formula for the ultimate lash boost without any hassle, tailored to everyone's mascara needs. Whether it is a waterproof mascara for your dream beach vacation or a curling mascara that'll keep up even the most straight lashes or even some volume in your lashes that is even more dramatic than your loudest friend, Tarte has got you covered!
Our top picks
Best Multitasking Mascara
Best Mascara From The Amazonian Clay Line
Best Mascara For Lower Lashes
Best Mascara To Promote Lash Health
11 Best Tarte Mascaras for Stunning Lashes
The maximum amount of volume you can get from any mascara, if you are looking for the drama in your eyes, the Tarte Maneater Magnetic Voluptuous Mascara is your go to. The Tarte mascara serves multiple purposes including volumizing, lengthening, and curling for big, full-appearing fluttery lashes like no other. The wand is made of over 500 flexible bristles to curl and coat the lashes with an even, intense pigment that lifts the lashes at the root, and fans them out to illustrate a next-level, fluttery fullness. The airy, lightweight formula is powered by lash-strengthening jojoba and carnauba wax to help protect your lashes & prevent flaking.
Pros
Volumizing
Lengthening
Curling
Does not flake
Strengthens lashes
2
Best Vegan Mascara
Tarte Big Ego Vegan Mascara
The Tarte Big Ego Vegan Mascara is the best tarte mascara for all the vegans out there. The formula is  ultra-black and dense which gently lifts the lashes and provides a voluminous flutter for a long time – up to 16 hours! Its ingredients are plant-powered and include babassu which nurtures and soothes lashes, glycerin which helps hydrate, and panthenol or Vitamin B5 which helps provide antioxidant, soothing, and moisturizing properties. The formula is free of parabens, formaldehyde, phthalates, mineral oil, and triclosan, making it non-toxic and healthy for lashes. Its twisted, double fibered bristle brush is designed to deliver the maximum pigment load and ensures product buildup without clumping. The product is also cruelty-free, and gluten-free.
Pros
Vegan
Volumizing
Hydrating
Antioxidant
Good for sensitive eyes
Cons
Can be clumpy after two coats
3
Best Jet Black Mascara
Tarte Tarteist Lash Paint Mascara
The ideal Tarte mascara for thin lashes, the Tarteist Lash Paint Mascara provides effortless volume and fullness to make your lashes appear more than twice in thickness. Although the mascara isn't waterproof, the formula is intricately designed in a way to make it water resistant, thus eliminating the tug, tear, and hassle of removing waterproof mascara while also ensuring endurance throughout extreme conditions. It lasts forever and the strategic wand makes it easy to apply to the lashes from root to tip, without leaving any trace of clumps. The brush effectively reaches every lash, leaving them full and separated to the T.
Pros
Volumizing
Makes lashes appear thickness
Water resistant
Easy to take off
Does not clump
4
Best Voluminous Mascara
Tarte Maneater Black Full Size Magnetic Volumptuous Mascara
The Tarte Maneater Black Full Size Magnetic Voluptuous Mascara is a rare mascara that lengthens as well as volumizes without leaving any clumps. Its custom molded brush is meticulously crafted to evenly coat every last eyelash without creating a mess or any flakes. The formula is airy and creamy and powered by lash-straightening jojoba and carnauba wax that helps protect the lashes while also preventing the unwanted goopy texture everyone hates. The product is also long lasting and lasts upto almost 12 hours. Pro tip: apply two coats instead of just one for an enhanced appearance of volume and added drama.
Pros
Lengthening
Volumizing
Creamy
Long lasting upto 12 hours
Can use multiple coats
5
Best Mascara From The Amazonian Clay Line
Tarte Cosmetics Gifted Amazonian Clay Smart Mascara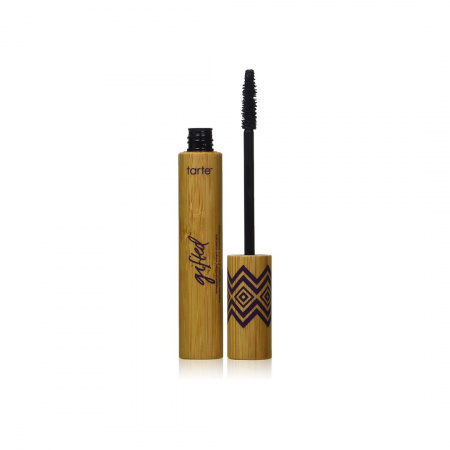 A one of its kind "smart mascara," the Tarte Cosmetics Gifted Amazonian Clay Smart Mascara is probably the only lash product out there that intuitively detects and treats unique lash concerns, delivering the benefits you need and volumizes tailored to your lashes. Its main ingredient is amazonian clay which through instinct lengthens, conditions, repairs, and replenishes dry and brittle lashes – all at once. It keeps lashes intact, healthier, as well as stronger by preventing lash loss and promoting overall lash health. The product is also the holy grail for itchy, sensitive eyes that absolutely cannot tolerate mascara. The easy applicator makes it glide onto the lashes for an effortless yet dramatic look.
Pros
Volumizing
Contains amazonian clay
Lengthening
Conditions lashes
Repairs lashes
6
Best Lash Lift Mascara
Tarte Lights Camera Lashes 4-in-1 Mascara in Black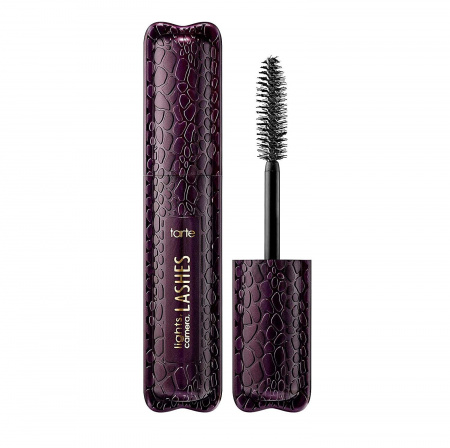 One of the best Tarte mascara out there, the Lights Camera Lashes Tarte is the MVP of all lash products. Currently on the top of all trend scales and for good reason, the mascara provides a gorgeous jet black color and a lifting curl that holds even the straightest lashes upright, while also ensuring immaculate volume and length. 4-in-1! The formula is so lightweight it doesn't cause any wear and tear as you rub it off. It can be removed simply with miscellar water and a delicate cotton pad. Pro tip: Apply one coat of mascara, let it dry completely before applying the second round. Also make sure to wipe off the excess product before applying.
Pros
Jet black
Curling
Lifting
Lengthening
Volumizing
7
Best Mascara For Lower Lashes
Tarte Big Ego Mascara
This mascara has a big ego, and for good reason! It's just that good. The Tarte Big Ego Mascara has a smaller wand that mimics the natural lash line and targets every single lash, including the lower lashes, fitting every nook and crevice of your eye. The mascara is ultra black and vegan, designed to provide the most dramatic results. Its clump free formula also makes it super easy for multiple coats. In a span of seconds, the formula lifts and curls, while also nourishing and conditioning the lash hair. For best results, apply in a zigzag motion and add multiple coats.
Pros
Vegan
Wand mimics lash line
Easy to apply
Free of clumps
Curling
8
Best Waterproof Mascara
Tarte Lights, Camera, Splashes! Waterproof Mascara
The arte Lights, Camera, Splashes! Waterproof Mascara like its namesake is a waterproof, lengthening, curling, volumizing, and conditioning mascara – all in one. The mascara provides a durable, long lasting stay and can withstand all harsh conditions including rain, sweat or tears. It is formulated without parabens, sulfates, synthetic fragrances, synthetic dyes, petro chemicals and phthalates. Instead, the Tarte mascaras contain an innovative naturally skin vigorating ingredients such as beeswax, a renowned natural waterproofing agent, mineral pigments, known for their soothing and softening properties, and carnauba wax, an emollient wax that ensures smooth application. Plus, since it's made entirely from natural ingredients, it's easier than ever to safely remove from the eyes without pull or wear.
Pros
Waterproof
Durable
Long Lasting
Natural ingredients
Easy to apply
9
Best Mascara To Promote Lash Health
Tarte Sugar Rush Lash Smoothie Volumizing Hemp Mascara
A hemp mascara that's almost like a green smoothie for your lashes?! Sign us up! The Tarte Sugar Rush Lash Smoothie Volumizing Hemp Mascara serves dual purposes. It is both a lash treatment and a mascara all packed quaintly into one product. Its ingredients are hemp, castor, coconut, kiwi, avocado, baobab, and plant waxes which are proven to not only volumize and curl but also nourish and hydrate the lashes. When used over a period of time, the mascara makes your natural lash line appear healthier and fuller. It also contains a revolutionary dual-sided brush – short bristles to separate and define, and long bristles to volumize and curl.
Pros
Natural ingredients
Promotes lash health
Volumizing
Curling
Dual-sided brush
10
Best Mascara Primer
Tarte Opening Act Lash Primer + Lights
No mascara is ever complete without its loyal companion aka the primer. The Tarte Opening Act Lash Primer + Lights, is a white-tinted lash primer that makes the perfect base for jet-black mascara. It both lengthens and strengthens lashes and adds an extra layer of fullness and thickness and makes the eyes appear bigger and a lot more open. The lash booster's unique 360° magni LASH brush evenly applies pigment on every single lash and subtly enhances the length, curl, and volume of any Tarte mascara. So if you are looking to take your lashes to the next level, primer is the key.
Pros
White tinted
Added boost
Strengthening
Lengthening
Evenly coats every lash
11
Tarte SEA Surfer Curl Volumizing Mascara
The best mascara for even the most sensitive lashes, the Tarte SEA Surfer Curl Volumizing Mascara is vegan and made of natural ingredients. The formula nourishes the lash line along with providing intense volume and curling. Made for the ocean girl, the mascara does not wear off when you sweat, is free of flakes, and is also completely smudge-proof. The lash lifter wand fans out lashes and provides upto a 46% lift in terms of lash curl – promising the mermaid eyes of your dreams. The formula is also ophthalmologist tested thus promising no harsh treatment on the eyes.
Pros
Vegan
Natural ingredients
Sweatproof
Smudge Proof
Ophthalmologist tested
Now that you've gone through the list, you must be wondering how to opt for the Tarte best mascara for your exact needs. Worry not! We've got you covered:
How to Choose Tarte Mascara?
To pick the best mascara for your exact needs, it is important to keep in mind the below factors – 
Formula
Depending on what you are looking for in your lashes, be it a lift or an even spread – choose the formula accordingly. If you have stick-straight lashes, choose a curling formula containing wax to lift the lashes and bend them upwards. If you have short lashes try a thickening formula. If you have short lashes go for a lengthening formula and so on.
Choose the Right Brush
Big and bushier brushes will give a voluminous effect. Thin brushes give an even spread. Smaller brushes can reach the tiniest contours of the eye, even the lower lashes. Depending on what you are looking for to complete your look, pick the correct brush accordingly.
Shape of your Lashes
The current state of your eyelashes also has a crucial role to play when trying to find the best mascaras for yourself. Whether you have short or long lashes or extensions or natural lashes all play a role in your choice of mascara. If you curl your lashes properly and keep combing to break away any overlapping lashes, it will help the mascara get applied smoothly and evenly.
The best Tarte mascaras promise epic performance. After rigid research, we have curated this list specifically for your lash needs. Be it volume or curl, waterproof or long-lasting, we have got your beauty vanity all covered. After all, no beauty look is truly complete without that extra swipe of mascara! So leave your bother about finding the holy grail mascara at home and choose your favorite Tarte mascara from our list. Don't forget to let us know which one is your favorite!
Author BIO
Sayantani is a certified hair and makeup professional turned writer with 2+ years of experience in the same genre. Ap More
FAQ's
Is Tarte camera lashes oil-free?
According to the ingredients label, the Tarte Lights Camera Lashes mascara is free of sulfates SLS and SLES, parabens, phthalates, mineral oil, and triclosan.
Which Tarte mascara is waterproof?
The Lights, Camera, Splashes Waterproof Mascara and the Maneater Waterproof Mascara are two waterproof options provided by Tarte.
Is Tarte really all-natural?
While not completely organic, Tarte Cosmetics is a brand that tries to use maximum natural ingredients. Their products are cruelty-free and gluten-free and made without harmful ingredients such as parabens, mineral oil, triclosan, phthalates, or sulfates.
How long does Tarte mascara last?
On an average, a tube of Tarte mascara should last about three to four months with regular use.
Which tarte mascara is the best?
Well, that's for you to decide!
Why Trust select
Sayantani Deb, the author meticulously goes through each product description, multiple customer testimonials, and various online reviews, before recommending any product. Here she has shortlisted the best mascaras to level uo your lash game.
Our product experts study the specifications of every product we suggest and try them out to bring what's proven to be worthy of your money, time, and energy. We also have subject matter experts from various fields like Fashion, Skincare, Haircare, Home Decor, and Health & Fitness onboard to make sure our suggestions are credible and trustworthy. You can trust select to be your faithful shopping guide for all the right reasons!
Source link