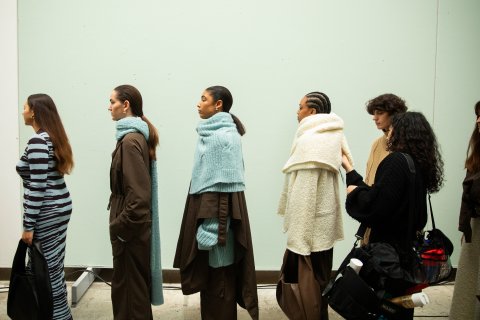 Staying on trend can have a steep price when it comes to the environment, but 2023 is shaping up to be the year sustainability is sexy. Around the world, fashionistas, industry critics and lawmakers alike are calling for major change in response to recent years' record clothing waste, greenhouse gas emissions and water pollution. From returning to ancient dye methods to designing high fashion using bacteria to proposing continent-wide reforms, here are some of the innovative ways creatives around the world are making fashion a little more green.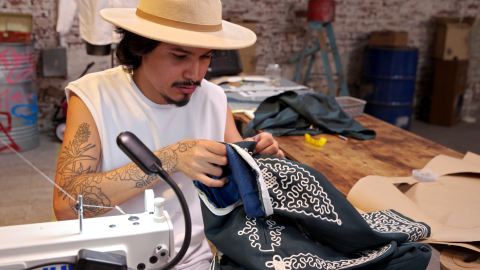 Upcycle Nation
Los Angeles
A new FuseTV reality television series shows just how trendy upcycling can be. Reminiscent of Project Runway, Upcycle Nation invites designers and artists—many known for their viral clothing-repurposing videos on TikTok and Instagram—to take their talents TV-side. Contestants compete to turn everyday items into wearable fashion. Think: potato sack into fashion-forward pants.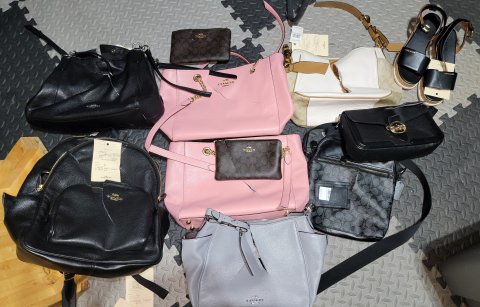 Dumpster-Diving Activism
Dallas
Instead of influencer haul videos—unending "unboxings" of PR gifts sent to TikTok's elite—a new type of haul is taking over the app: dumpster divers' "trash hauls," calling out companies' wasteful practices. Tiffany Butler (aka Dumpster Diving Mama) posted a video of her discovery of slashed and trashed Coach purses thought to be destroyed by employees; after it went viral, Coach said it would no longer destroy and dump unsold bags. "I love that I'm making a change," Butler says. Another plus? "Free stuff, of course."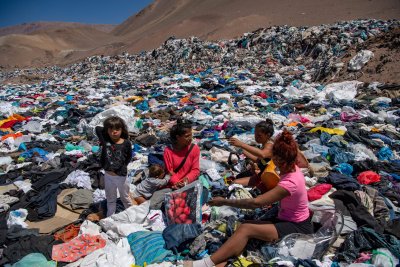 Fighting Fast Fashion
Atacama Desert, Chile
The ethereal desert is now one of the world's largest-growing clothing dumps, but Franklin Zepeda wants to change that. The company he founded, Ecofiber, is a pioneer in Latin America that transforms textile waste into insulation panels for low-cost housing construction. To date, the company has recycled around 8 percent of the discarded clothes on Atacama's fast-fashion mountain.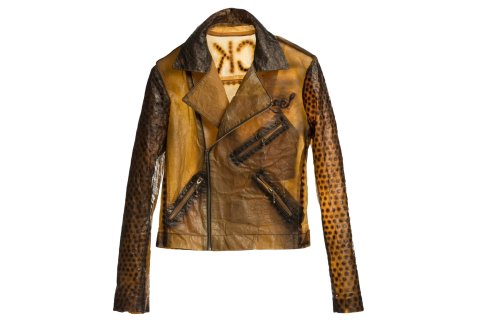 From Bacteria to Biocouture
New York City
Because cotton manufacturing has a high environmental cost, climate activists worldwide are on the hunt for more eco-friendly textile alternatives. Suzanne Lee, a designer focusing on future technologies, has some surprising solutions. Her BioCouture jacket, for example, is made from growing millions of tiny bacteria in green tea baths. As the microorganisms graze on sugar molecules in the tea, they also spin fibers made from cellulose that, within weeks, become thick sheets of "fabric."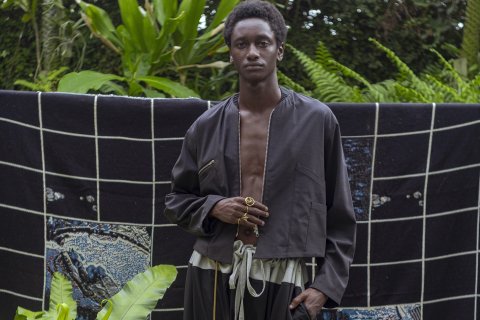 Tradition With a Twist
Lagos, Nigeria
Yoruba designer Adeju Thompson—founder of the non-binary fashion label Lagos Space Programme—looks to his culture's traditional clothing patterns and natural dyes, like indigo, to create modern pieces. Thompson is part of a growing movement of young, contemporary designers drawing from the past to create zero-waste designs.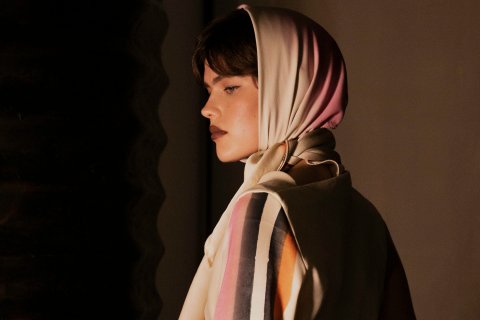 Refocusing Fashion Week
Copenhagen, Denmark
Fashion Week is undergoing a major green glow-up this year, with Danish organizers leading the way. To participate in this year's Copenhagen Fashion Week events, brands must adhere to multiple sustainability requirements; among them, at least 50 percent of their collection must be created from certified, preferred, upcycled or recycled materials. In addition, there are directives for event logistics. For example, attendees are given carbon credits to offset travel, and unsold clothes cannot be destroyed after the show.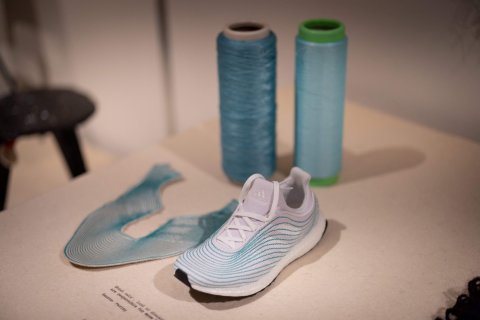 Corporate Crackdowns
European Union
The EU has big plans for reform, to "put fast fashion out of fashion." Proposals expected to pass this year will require companies to use recycled plastics, provide data on their environmental impact to crack down on greenwashing, levy taxes on carbon emissions and drastically reduce waste.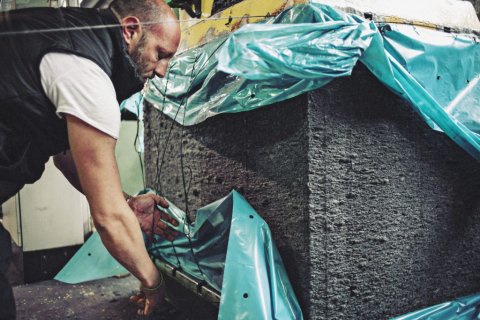 Converting Cashmere
Prato, Italy
This year, Ralph Lauren rolled out a first-of-its-kind cashmere recycling program. Rather than tossing worn-out sweaters (from any brand), you can ship them for free to Re-Verso, a manufacturing facility that recycles textiles into new yarns, fabrics and knitwear. These are then given new life in clothing for not only RL, but brands like Filippa K, Eileen Fisher, Stella McCartney and Patagonia.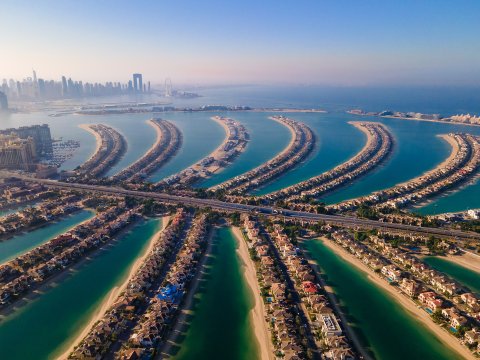 Cap That
Dubai
Record temperatures in the Middle East have created a unique dilemma for Dubai designers: creating fashion for an uncertain future in a futuristic city. The Cap Project, whose designers choose to remain anonymous, have spearheaded a sustainable model: making only a certain number of pieces, then capping production. That way, they can experiment with creative designs without excess waste.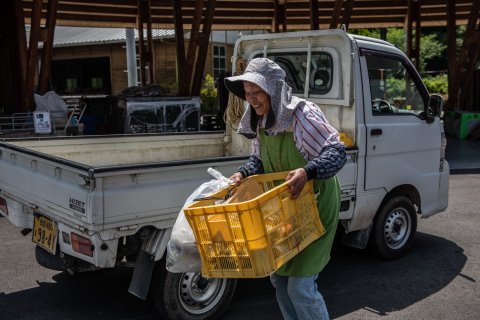 A Zero-Waste Town
Kamikatsu, Japan
The small town in Japan has become a global sustainability model since it first announced its goal in 2003 to become 100 percent zero-waste. Today, the town estimates it is more than 80 percent of the way to meeting that goal by 2030. Some of the clothing-focused measures in place? Incentivized recycling and a "kuru kuru" thrift store, where visitors drop off old items and pick up new ones for free. Kamikatsu is also now partnering with manufacturers to show how many of the town's practices can be scaled, even in big cities.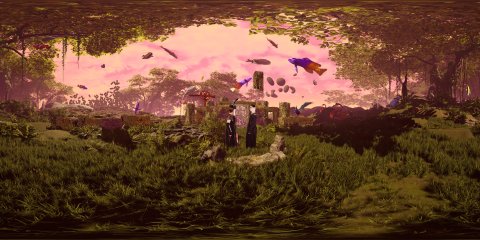 Digital Fashion
Melbourne, Australia
Augmented reality (AR) and virtual reality (VR) are hitting the fashion world, and Australian designers are taking heed. Melbourne's digital fashion incubator project allows would-be customers to virtually try indie designers' clothing and accessories at home using AR filters. Now you can revamp your wardrobe, all from the comfort of your home.
Source link