Fashion brands and some other gems that are putting the Earth first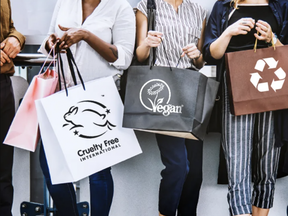 Reviews and recommendations are unbiased and products are independently selected. Postmedia may earn an affiliate commission from purchases made through links on this page.
Article content
If you're anything like me, every year when Earth Month approaches, your climate change anxiety starts to creep in. Suddenly, you're hyper-aware of every light you've left on or what time the dishwasher is running, and you find yourself googling prices for new electric or hybrid cars. While these are all good things to consider, one of the easiest ways to start saving the environment is by rethinking some of the products we choose to purchase every day.
Article content
Many brands, especially those in the fashion industry, have made the critical shift to more sustainable and ethical practices, helping to combat climate change and other environmental crises, while also helping to support communities around the world that manufacture so many of our beloved items. Here's a list of brands (and some favourite product picks) to help you make more sustainable choices on your next shopping trip.
All #Canadian brands or founders are marked as such.
Abeego "Variety Square Beeswax Foodwap" ($18) #Canadian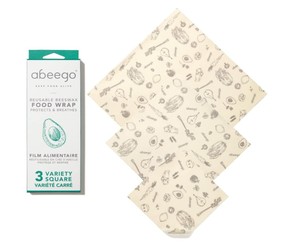 Why we love it: Once you switch from beeswax to plastic wrap, you'll never go back. This sustainably made variety pack from Abeego comes with three sizes of wrap, all of which can be washed, reused and composted.
Article content
Where to buy: Amazon
Allbirds "Women's Risers" ($180)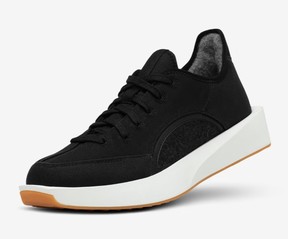 Why we love it: These shoes are made from three sustainable materials, organic cotton, Tencel Lyocell Ripstop and ZQ Merino Wool. Allbirds shares the carbon footprint of each of its products. The Riser has a carbon footprint of 7.88 kg CO2e. Allbirds is a carbon-neutral business certified by Climate Neutral.
Where to buy: Allbirds
Kotn "Men's Fine Knit Shirt" ($128) #Canadian
Why we love it: Kotn's origin story begins with founder Rami Helali quitting his corporate job in New York City and taking a trip back to his grandfather's home in the Nile Delta to learn about Egyptian cotton. Today, the brand has created classic cotton wardrobe basics, with each purchase creating opportunities for the schools and farms in the communities where the cotton has been sourced.
Article content
Where to buy: Kotn
On "Cloudneo" ($34.99/month)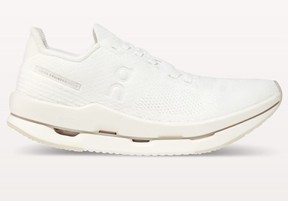 Why we love it: Cloudneo is a 100 per cent recyclable running shoe. This shoe is part of a subscription program, so On can collect and recycle the shoes. Cloudneas are lightweight, made from castor beans and engineered to be performance shoes. Learn more about the subscription.
Where to buy: On
Biossance "Squalane + Omega Repair Deep Hydration Moisturizer" ($60)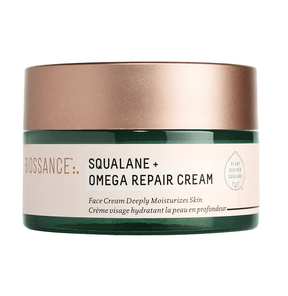 Why we love it: Those who love skincare may know about squalene. However, many may not realize that sharks are hunted for the squalene in their livers. In addition to developing an entire collection of clean products with recyclable packaging, Biossance has created a vegan, sugar-cane-based squalane that helps save 2 million sharks annually.
Article content
Where to buy: Sephora
Brother Vellies "Gemini Wedge Sandal Negril" ($920) #Canadian
Why we love it: At the heart of the Brother Vellies brand, founded by Mississauga, Ont. native Aurora James, is the ethical treatment of artisans around the world (Kenya, Morocco, Italy and Ethiopia to name a few) that handcraft each item using raw materials like vegetable-tanned leathers and recycled tires.
Where to buy: Brother Vellies
Colorful Standard "Unisex Organic Twill Shorts – Pacific Blue" ($105)
Why we love it: Not only are all of the Colorful Standard's products made from 100 per cent organic cotton and manufactured in Portugal, but the brand has created a range of colours inspired by the environment, all of which are OEKO-TEX Certified, ensuring each item is safe from harmful dyes.
Article content
Where to buy: Colorful Standard
Cyrc "Double U Fruit Bowl" ($160) #Canadian
Why we love it: Cyrc, the Montreal-based maker taking on fast furniture, has created the only fruit bowl you'll ever need. Like all of their products, this bowl is made entirely from recycled plastics and was engineered to create an airflow that keeps your fruit fresh for longer
Where to buy: Cyrc
Guests on Earth "All-Purpose Cleaner Kit with Waffle Cloths" ($45) #Canadian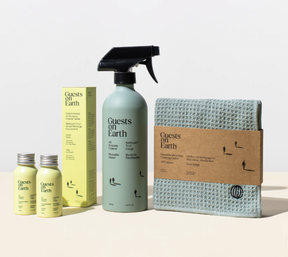 Why we love it: Spring cleaning might be a chore, but it doesn't have to be wasteful. This all-purpose cleaner kit by Ontario-based company, Guests on Earth, is not only easy on the eyes (pastels are the new white for kitchens) but also comes with a reusable bottle, two concentrated solutions and an embroidered waffle cloth made from recycled microfibre.
Article content
Where to buy: Guests on Earth
Hunza G " Green Nancy Bikini" ($230)
Why we love it: Hunza G is a swimwear brand that is just as inclusive as it is sustainable. It's signature crinkle fabric is one size fits most (~US size 2-12)— so you'll never have to wonder whether it still fits — and is made without deadstock fabric, which means they've consequently minimized the risk of waste from overproduction.
Where to buy: SSENSE
LUND London " Skittle Mini Water Bottle 300ml" ($35)
Why we love it: We know by now that carrying a reusable mug or water bottle is an easy way to reduce plastic use, but who knew a water bottle could look like candy? LUND London not only aims to encourage reusable mugs, bottles and straws (~77 million plastic water bottles saved from landfills to date), but they've also committed to offsetting their carbon footprint by planting trees and supporting environmental projects through the Ecologi Climate Friendly Workforce Scheme.
Article content
Lush "Peace Self-Preserving Moisturizer" ($36)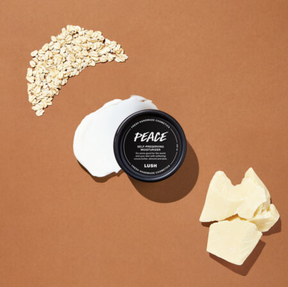 Why we love it: Nearly 90 per cent of all products like this Peace moisturizer from Lush, a long-time leader in the ethical, natural beauty market, are self-preserving, meaning they are free from added preservatives that create toxic waste in our water systems over time.
Where to buy: Lush
Nudie Jeans "Clean Eileen Sunny Blue" ($240)
Why we love it: With denim being one of the biggest contributors to the waste created by fast fashion, brands like Nudie Jeans are proactively offering new ways to think about purchasing jeans. They offer free repairs forever (that's right, forever) to get your lifetime wear from your denim, and each of their items is made from 98.2 per cent sustainable materials.
Article content
Where to buy: Nudie Jeans
Paume "Sanitize Trio" ($85) #Canadian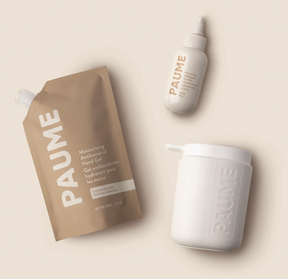 Why we love it: Hand sanitizer has become a household staple, so you might as well find one that doesn't smell like a cheap shot of liquor. Paume, a Plastic Neutral Certified brand, has created this antibacterial hand gel made with five essential oils, and a kit for at home and on the go. A percentage of every sale goes to rePurpose Global, which funds the removal and recovery of plastic waste around the world.
Pela Labs "Lomi Smart Waste Kitchen Composter" ($649)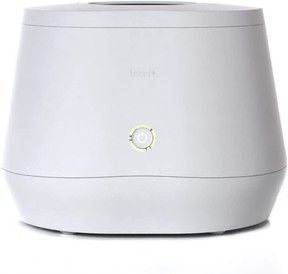 Why we love it: No green bin? No problem! This Carbon Neutral guaranteed kitchen composter by Pela Labs helps you to compost all your organics right from your kitchen counter. As an added bonus, it uses activated charcoal to keep your eco-friendly kitchen scent-free.
Article content
Where to buy: Indigo | Amazon
(Read our review.)
Reformation "Davila Linen Dress" ($350)
Why we love it: Wedding season is upon us, so you might as well be the best dressed and most eco-friendly. In addition to its statement pieces, Reformation is best known for its policies on recyclable materials, animal welfare, and ethically-sourced paper packaging.
Where to buy: Reformation
Girlfriend Collective "RIB Paloma Bra" ($74)
Why we love it: Girlfriend Collective has you covered with a full suite of every piece of activewear you can think of, all of which are OEKO-TEX Certified. When you've moved on to your new favourite colour of the season, you can simply "Recycle, Reuse, ReGirlfriend" your old item and Girlfriend Collective will send you a $15 store credit.
Article content
Where to buy: The Bay
Strawberry Western "Lola Bike Shorts" ($86)
Why we love it: Think activewear meets vintage meets anime, and you have Strawberry Western. The brand uses almost entirely recyclable materials to create small batch collections of activewear, perfect to transition from the gym to a night out.
Where to buy: Strawberry Western
Youth to the People "Kale + Green Tea Spinach Superfood Cleanser" ($39)
Why we love it: Not only is this cleanser one of my holy grail skincare products, but the brand as a whole has committed to clean products all the way through, from all vegan ingredients to recycled and recyclable glass bottles and pumps.
Where to buy: Sephora
Aaks "Oroo Oak" Tote ($420)
Why we love it: By only releasing one collection a year, Aaks has embraced the art of "luxury slow fashion". Each bag — like this lined Oroo Oak tote big enough for a 13″ laptop — is comprised mostly of raffia and is dyed using natural rainwater. The handcrafted pieces are made from ethically-produced raw materials.
Where to buy: Aaks
Shopping Essentials is a new category that features highly researched products, new and exciting launches or behind-the-scenes info — learn more.
Source link