Working and adventuring outdoors in the winter can be challenging. It's a struggle for most people to maintain precious body heat, especially in their hands and extremities. If traditional winter gloves or ski mittens just don't cut it for you, it's time to upgrade to something more.
We're talking about a legit set of hand warmers. These battery- and chemical-powered options are the best way to keep your hands warm this winter. Plus, most are small enough to stuff into a jacket pocket or even right into your gloves or mittens. We tested many of the top-selling models to find the very best hand warmers worth buying in 2023.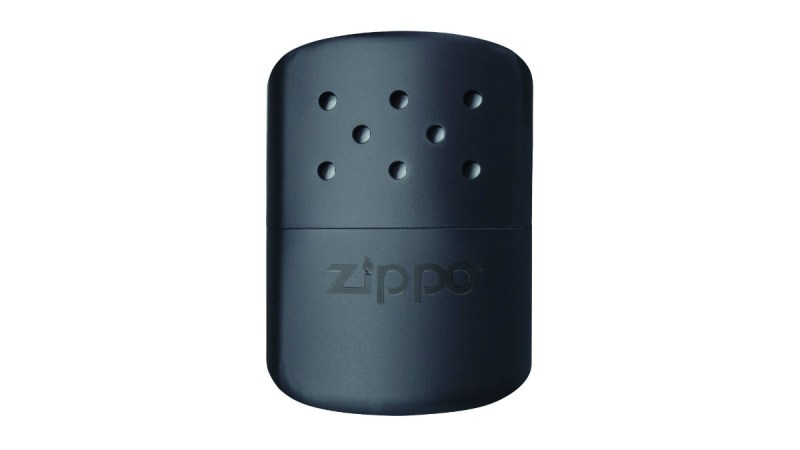 Zippo 12-Hour Refillable Hand Warmers
Zippo's trusty lighter-fuel-powered hand warmers have changed little over the years, and, really, why would they? The straightforward design just works and,if ain't broke, don't fix it, right? The compact, lightweight construction fits easily in any pocket. Just fill it with over-the-counter lighter fluid, and it'll keep your digits toasty for half a day. There's not much more to it than that, although they are available in black, safety orange, and polished chrome in case accessorizing your outdoor gear kit matters to you.
Zippo 12-Hour Refillable Hand Warmers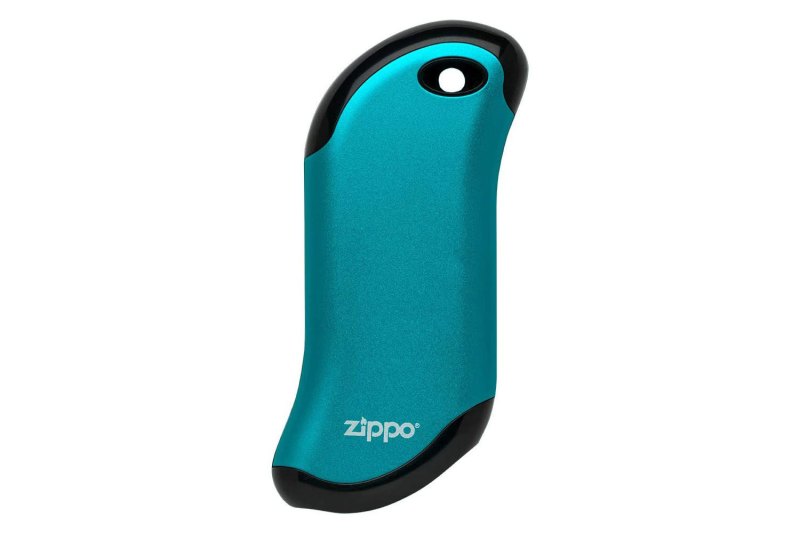 Zippo Rechargeable Hand Warmers
For a 21st-century option, Zippo also offers these slightly higher-tech Rechargeable Hand Warmers. They're the battery-powered sibling of the brand's OG refillable hand warmers above. They're available in three power options, including 3-, 6-, and 9-hour versions. The latter features a 5,200mAh lithium-ion battery that delivers dual-sided heat up to 120-degree °F with six adjustable temperature settings. Plus, the battery also works as a backup power bank in a pinch.
Zippo Rechargeable Hand Warmers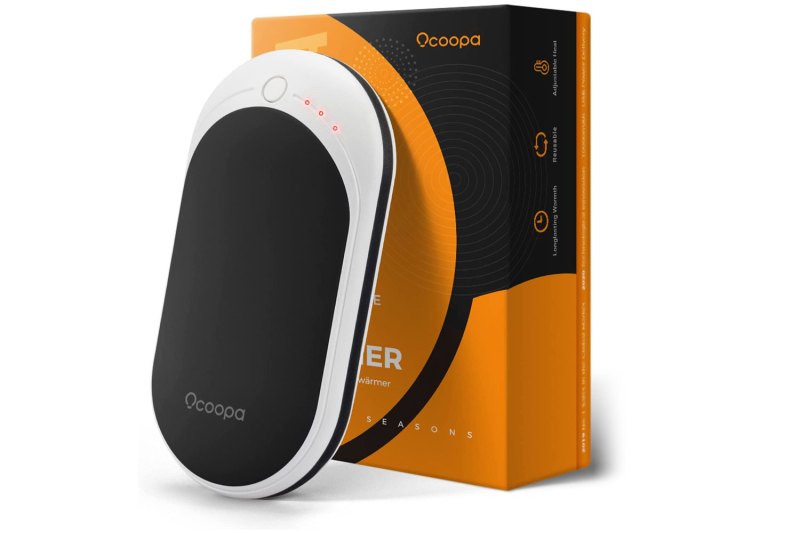 Ocoopa Electric Hand Warmers
There's no shortage of Zippo-inspired, me-too hand warmers on the market, but Ocoopa is arguably the second-best. The aircraft-grade aluminum construction with non-slip padding makes it ideal for winter hikes, cross-country skiing, and other cold-weather explorations. Like Zippo's Rechargeable Hand Warmers, they're powered by a 5,200mAh lithium-ion battery that's rechargeable via any standard USB-C cable. Three heat levels (from 95°F to 131°F) allow you to dial in your exact level of comfort. The best part, however, is that a two-pack is available for around $40.
Ocoopa Electric Hand Warmers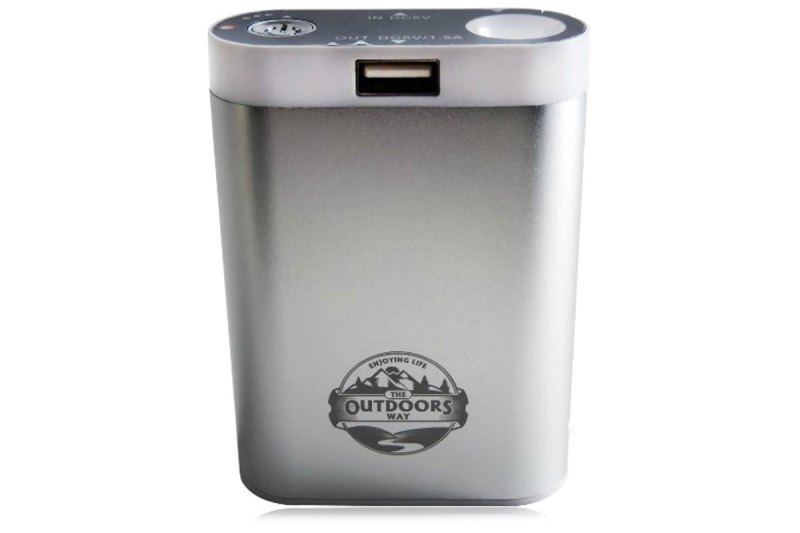 The Outdoors Way Electric Hand Warmer
It may lack the sleek design of the more expensive Zippo, but The Outdoors Way's Electric Hand Warmer does boast the beefiest battery on this list. The 7,800mAh power bank lasts up to seven hours (on Warm), and makes a great backup for topping up your smartphone, camera battery, or emergency satellite beacon in the backcountry. Dual heat settings (Warm and High Heat) allow you to keep things simple while optimizing battery life. As a bonus, the built-in flashlight provides continuous illumination or a bright SOS strobe in an emergency.
The Outdoors Way Electric Hand Warmer
HotHands Hand Warmers
Old-school chemical hand warmers are still the cheapest, most effective, and most readily available of any on the market. HotHands is pretty much the industry standard because they just plain work, providing up to 10 hours of reliable heat. Plus, a 40-pack runs around $30. The downside? The tiny disposable packets are the least environmentally friendly option on this list.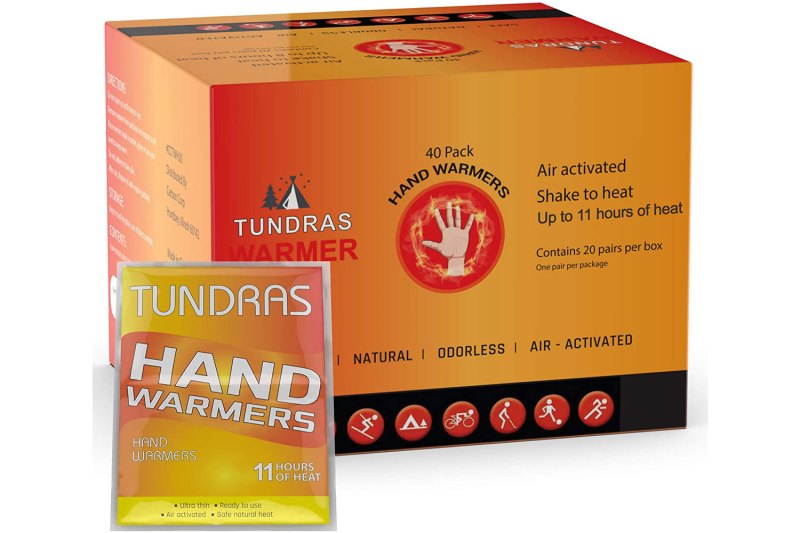 Tundras Hot Hand Warmers
The runner-up competitor to HotHands, Tundras Hand Warmers are comparable in every way. They're compact and lightweight enough to tuck in your gloves, beanie, hiking socks — wherever you need serious heat. Because they rely on air activation, they can be used safely virtually anywhere, and they're even TSA-approved, making them great for travel. But, the best reason to choose these over any other is that a 40-count case is less than $20.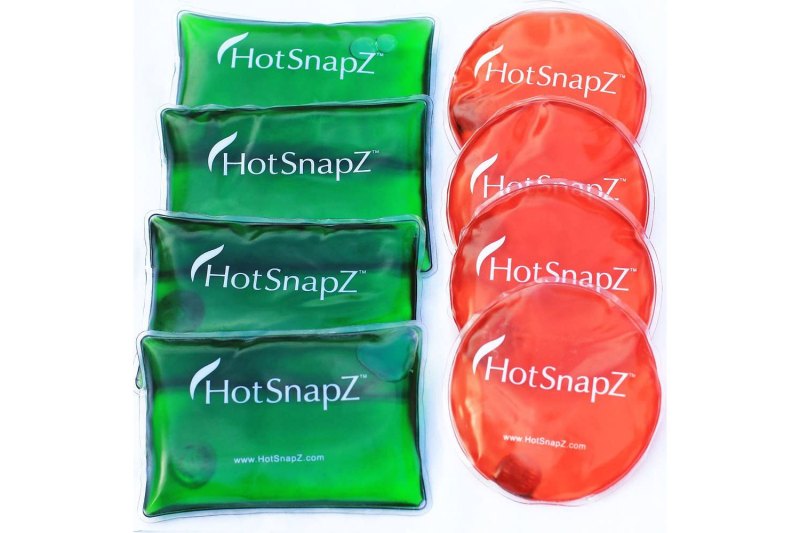 Hotsnapz Reusable Hand Warmers
Hotsnapz offers a unique take on traditional disposable chemical hand warmers. The design uses a chemical reaction that heats up to 130 degrees and lasts for up to 60 minutes (for the Pocket Warmers). They can easily be "recharged" by boiling in hot water and allowing them to cool. While not ideal for longer backcountry trips, they're perfect for shorter outings like winter parties in the backyard, watching your kids' ball game, or cold weather day hikes. Their most significant selling point is that they last for up to 300 uses before needing to be disposed of, so they're a more eco-friendly option over one-time-use alternatives.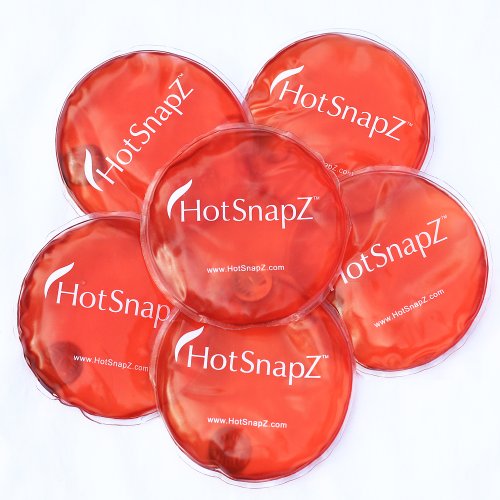 Hotsnapz Reusable Hand Warmers
Frequently Asked Questions
Which hand warmer is best for me?
The hand warmer that's right for you depends on what you'll be using it for, how long you need it to last, and how eco-friendly you like your outdoor gear. Rechargeable hand warmers are the priciest, but most eco-friendly, and can also double as backup batteries for your gear. Chemical hand warmers are cheaper upfront, but not so great for the environment as most are disposable and only made for one-time use.
Are hand warmers safe to use?
The short answer is: Yes. Modern hand warmers—both battery-powered and chemical-based models—are completely safe to use. The hottest battery-operated models top out around 120-130°F. Technically, that's hot enough to burn bare skin which is why it's important to wear winter gloves when using even the best hand warmers. Also, adjustable heat settings mean that you can dial in your preferred level of comfort.
How long do hand warmers last?
Whether chemical or battery-operated, the best hand warmers can last around 8-10 hours (usually on the lowest power setting), or less than half that when used on the highest heat setting. While that's long enough to last almost a full day outside, we recommend packing backups to ensure your hands are always toasty.
Our ancestors may have had to suffer through bitter winter cold without the benefit of GORE-TEX puffer jackets, down-stuffed boots, and space-age base layers. But, we're living in the 21st century now where things like affordable, rechargeable, battery-operated hand warmers can make your next outdoor excursion infinitely more enjoyable. Still, if you're looking for even more serious in-the-field heat delivery—and tiny puck-sized hand warmers just won't do—check out our picks for the best heated clothing to keep you toasty in 2023.
Editors' Recommendations
Source link