[ad_1]
Behind a simple and unassuming storefront — black and green, with the name
"SALAD" across the top — a new Amman clothing label is making ambitious strides
to join the global sustainable fashion movement.اضافة اعلان
Part of social
enterprise FabricAID, SALAD is a genderless clothing brand that sources its
fabric from upcycled men's suits and deadstock fabrics, the first establishment
of its kind in the Middle East. The label held a launch event on October 24 on
the roof of Abdali Boulevard before opening its Boulevard storefront last
Monday.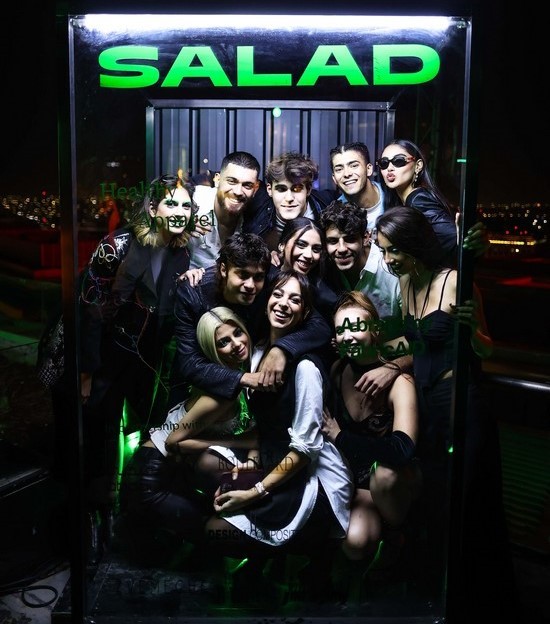 "It's such a
weird name, right?" said Farah Hourani, FabricAID country manager for Jordan
and SALAD's brand manager, in her speech launching the brand.
"But salad, if
you think about it, is a combination of weird things together — feta cheese
with cucumbers," she said. "That's the same exact thing we're doing with
clothing. We're taking suits, taking them apart, putting them into other things
and we're creating new things with them."
'Ageless
collection'
The concept of SALAD came about through observing the deadstock
accumulated through FabricAID's work. The social enterprise aims to establish a
"socially and environmentally conscious value chain" within the fashion
industry by "optimizing the collection, sorting, upcycling, and resale of
second hand clothes", said to the FabricAID website.
"At FabricAID,
we collect clothes and open retail concepts in marginalized areas, selling
these clothes for micro-prices to offer dignified shopping experiences to
marginalized communities," Hourani told Jordan News.
"But we noticed
that marginalized communities do not consume that many suits. Suits are usually
customized, custom-made, custom fitted — so they kept coming back to our
warehouses," the brand manager explained. "So after thousands of suits
collecting dust, we decided to do something about it."
"Suits are very
hard to remake," she continued. "So we had to dismantle them entirely, do
research, do sampling, and then we made textiles out of these suits with virgin
materials, and that's how SALAD was born."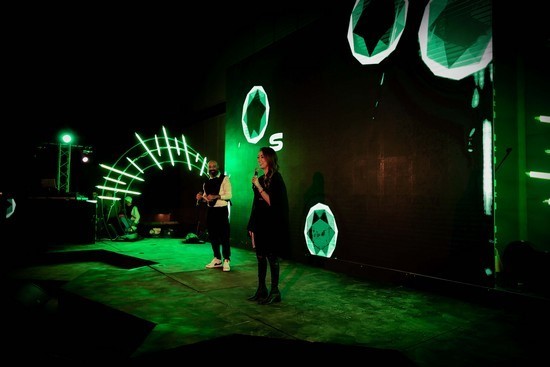 "When I first
went to FabricAID, I saw that there were more than 2,000 suits that were
dismantled," Sarkis Assadourian, a lead SALAD pattern-maker told Jordan News.
"Our first exercise was taking the dismantled suits, cutting them out, and
transferring them into SALAD cuts."
"We still have
the first piece we made," he added.
"At first, we
had no name for the brand. But we chose SALAD as the name because it's
gender-fluid, has no season, and it's an ageless collection — for everybody,"
he said.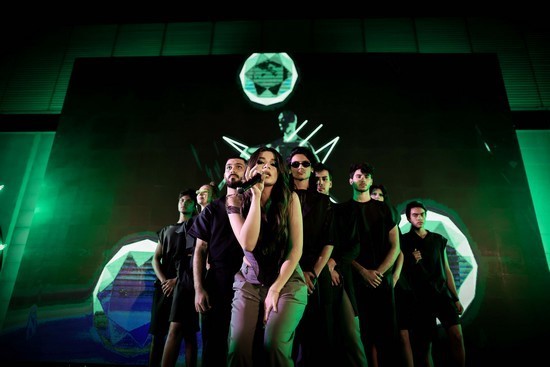 "My inspiration
for the designs comes mainly from the details of the suits. The difficult part
of SALAD is that you have a specific amount of fabric that you can use. It's
not like other designers where you have all the freedom to use any kind of
fabric and any amount," Assadourian explained.

'Waking up' to
sustainable style
The event was themed around SALAD's principal color scheme: black,
white, and green.
Among the speeches and the celebrations, the brand's collection debuted
in an unusual way: unlike a
traditional fashion show with a runway, Jordanian modeling agency Zvemeche's models revealed their outfits in a
concert-style show, choreographed by Jad Toghuj, to original tracks created for the
collection, each telling a story about SALAD's journey from conception to
launch.
It helps everyone. On an environmental level, recycling clothes reduces the need for chemicals when producing new clothes
The tracks were
produced by Jordanian producer Nasir Al Bashir and featured Jordanian actress
and singer Yara Al Mustafa and Palestinian singer Lina Makoul. Lebanese
musician Zef also performed at the event.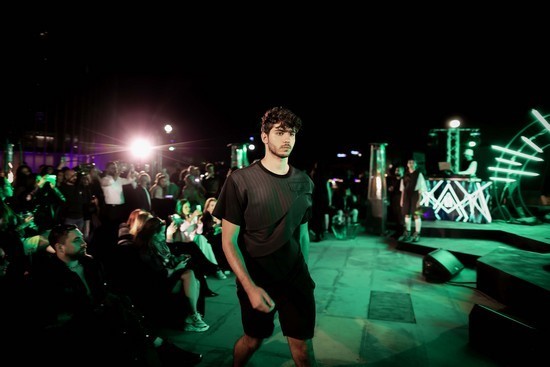 Marketing
graduate Mohammad Kanaan, 22, attended the launch. He told Jordan News that
SALAD's concept was important to him as a young person because of its basis in
environmental sustainability.
"We're messing
up with nature so it's time to wake up to that", he said. "If we're not the
generation that is going to wake up to it, then who is? Our children? No, by
that point it's too late."
"SALAD is
important for me because it's a brand that is focusing on this issue. It's
amazing to find people who are awake to this and are trying to do their best to
solve it. It's not just about my life, it's also about the lives of others."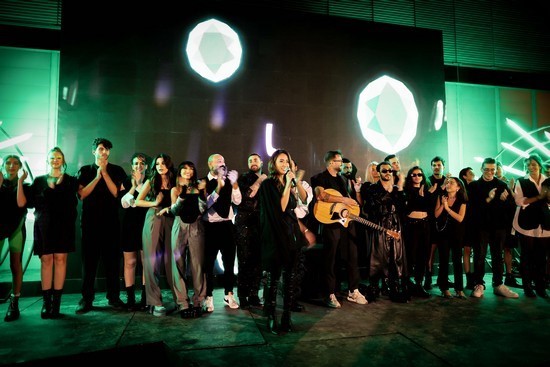 If we're going
to mess up everything here, what's going to be left for our children?"
'Exciting'
"SALAD as an idea is a very new one in Jordan: To take suits, recycle
them, and present them in this way," said Muath Shennar, brand manager of
FabricAID outlet Souk El Khlanj. "It's exciting."
"It helps
everyone. On an environmental level, recycling clothes reduces the need for
chemicals when producing new clothes," he said.
The brand's
focus on sustainability is not limited to the environment — as a part of
FabricAID, social sustainability and inclusivity are also among SALAD core
values.
"Our tailors
started out as trainees, but we made sure to equip them with training and
skills to be able to make high-end products," Hourani explained. "We're a big
team — from the person who sorts the suits, to the person who dismantles them,
to our head pattern maker, to our production manager. It's such a beautiful
thing to have a good, solid team, which is so rare."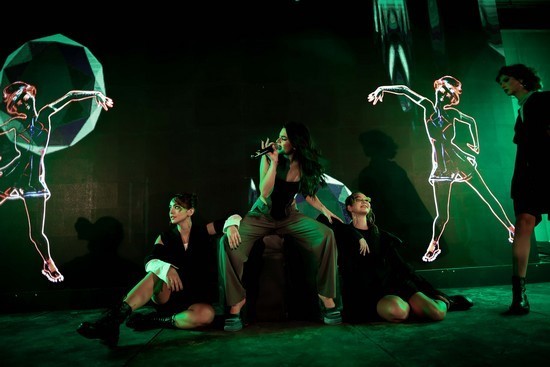 Commenting on
the brand's future, Hourani told Jordan News after the event that she sees
SALAD expanding exponentially; recruiting, training, and hiring local tailors;
and setting a positive example for sustainable fashion, from the region to the
world.
"I definitely would want
to see it as one of the world's leading fashion brands, and yet stay as
sustainable, as eco-friendly, as green, as possible, delivering the message that
you can be stylish and contemporary, but in a more conscious way."
Read more Fashion
Jordan News
[ad_2]
Source link