[ad_1]

(02/11/22)
 The Datai Langkawi has launched Akar, an organic
plant-based spa line created exclusively for the resort.
Available as massage oils, lotions and
poultices, Akar will be used in traditional Malaysian Ramuan
treatments.
The luxury resort's spa has also introduced a new range of facial and body treatments using wild, sustainably
hand-harvested seaweed by Irish brand, Voya Organic Beauty.
Meaning 'roots' in Malay, Akar's formulations are
based on Ramuan's practice of using plant-based ingredients to
detoxify, rejuvenate and regenerate.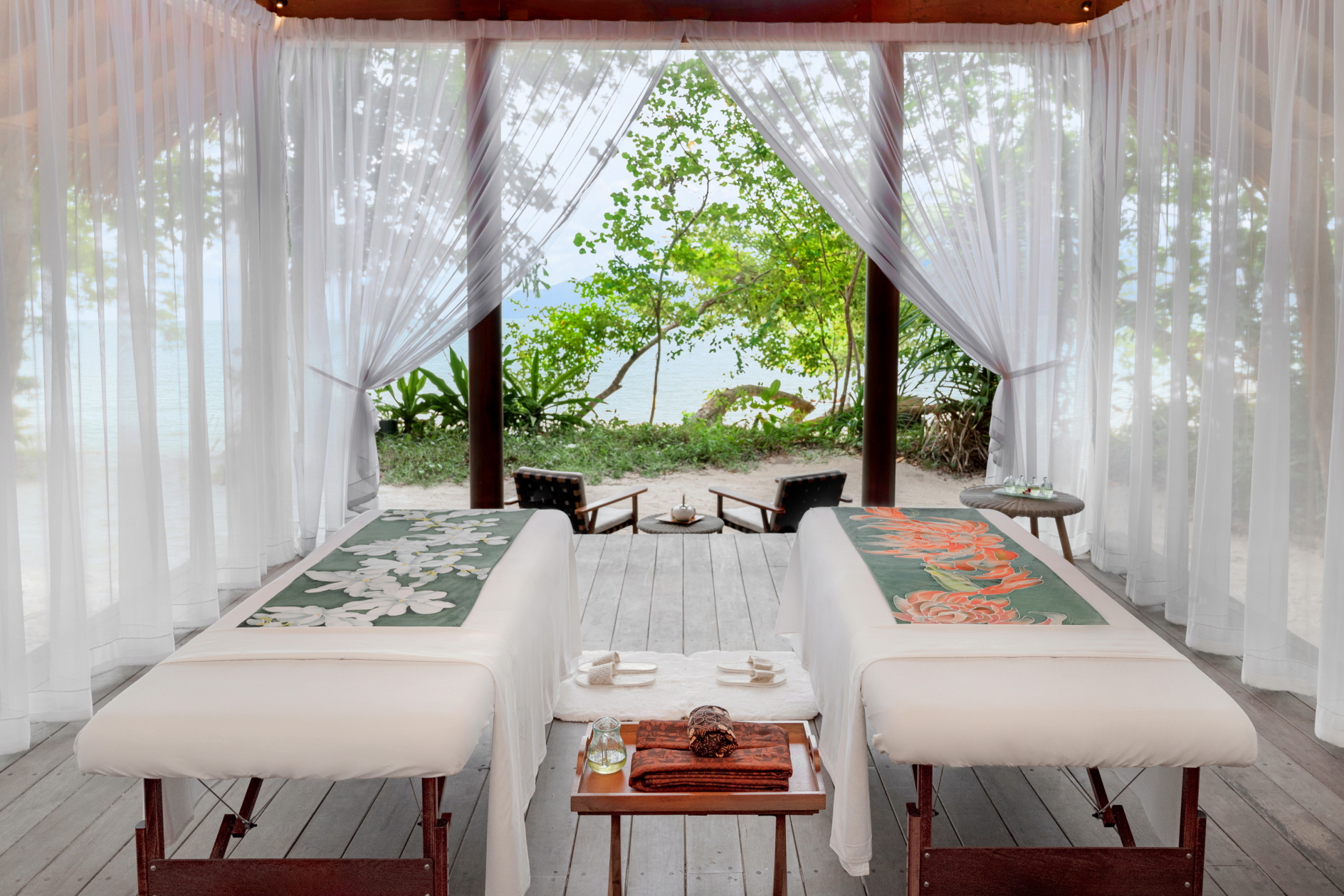 Beach massage beds at Datai Langkawi, Malaysia
The range comprises three
lines, each drawn from one of the Datai Langkawi's three biomes or
habitats – rainforest, mangrove and sea.
The rainforest products harness a
selection of the 15,000 species of local flowering plants, drawing
on their healing, restorative and beautifying properties. Champaka, for example, is known for its antioxidant properties; ylang ylang can act as an anti-depressant; jasmine is known to be
relaxing; nutmeg has pain relieving qualities and aids the
digestive system; and cinnamon possesses antiseptic properties.
Products from the mangrove range incorporate ingredients that have
been used for centuries to treat health disorders. Mangrove
charcoal draws out impurities; pandan is known to lower blood
pressure; and black glutinous rice has anti-ageing properties.
The sea range of products is made with micronutrients
taken from the ocean, such as pearl that aids skin rejuvenation
and can provide alight exfoliation, or seaweed which is moisturising and has anti-ageing qualities.
Guests of Datai Langkawi can complement their
wellness treatments at the resort's Nature Centre where they
can enjoy specially curated teas, made with curative herbs and
spices; the Holistic Pavilion with meditation, yoga and pilates, focussing on the synthesis of natural healing methods, movement
and breathing exercises to elicit a sense of wellbeing; or they
can immerse
themselves in the traditional Malay ritual of Mandi Embun (bathing
in the forest dew) before diving into the refreshing
waters of a pristine forest stream.
Latest HD video interview: Business Travel Trends in Asia Pacific – Video Interview with Brett Thorstad, Sabre.
[ad_2]
Source link